The Best Herbs and Spices for Your Brain
Did you know that certain herbs and spices can help improve your memory? It's true! Learn more in this article.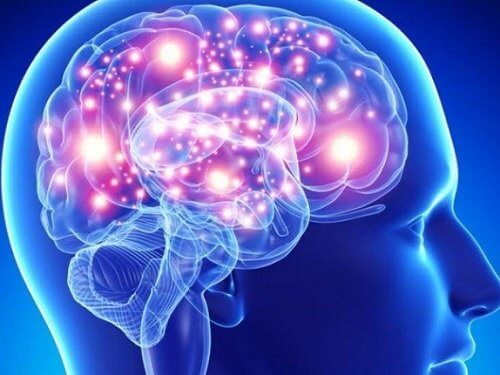 Certain medications can be an excellent help for your health. The truth, however, is that when we talk about what's really good for your brain, it's sometimes best to opt for the natural products instead.
Learn about the best herbs and spices that will improve oxygen delivery to your brain and improve your memory.
The recommendations we provide today will also be useful if you find that you're suffering from anxiety or need protection against brain tumors due to a family history of these problems.
Pay attention to this list of herbs and spices that should always be on the menu!
Parsley and thyme
Both parsley and thyme contain Apigenin, a flavonoid that helps strengthen the connections between your neurons and stem cells.
You might not have heard of apigenin, but you probably know about estrogen. The chemical structure of these two compounds is very similar because estrogen also plays a role in the development of your neurons.
Apigenin causes the same kind of positive cellular changes as estrogen.
Some researchers indicate that a diet rich in apigenin could influence the formation of brain cells and better cellular communication.
Fortunately, parsley and thyme are among the best herbs and spices that contain this chemical.
In addition to that, these spices can help prevent depression, Alzheimer's disease, and Parkinson's.
See also: Parsley's medicinal properties



Chamomile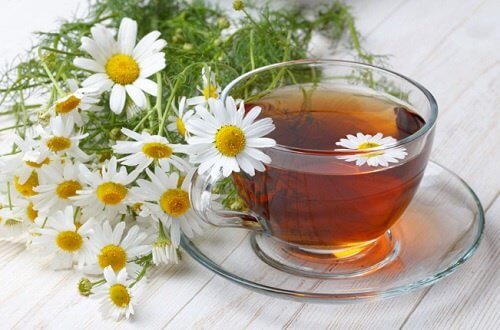 Who doesn't have some chamomile tea bags at home? If you really like it, you'll just have one more reason to drink this beverage while spending time with your family in the morning or just watching a sunset.
Chamomile is among the best herbs and spices of all time. It's a well-tested and true stress reliever.
Not only does it provide a sense of peace and calm, it can also help you regulate your anxiety. Chamomile contains compounds that bind to the receptors of certain chemicals in the brain, reducing anxiety in the process.
We recommend that you drink a cup of chamomile tea at night before going to bed. This will relax you so you can sleep better.
Sage
When you experience memory loss, it can be very difficult to recover. However, you can still optimize its function.
If you're looking for a list of the best herbs and spices, you wouldn't want to miss out on the one that appears to improve the performance of memory.
If you want to excel in learning, memory, and attention, make sage a regular part of your diet.
However, you should be cautious when considering various supplements. Always ask your doctor before taking sage supplements, because it can be dangerous for certain people, such as those with high blood pressure.
Garlic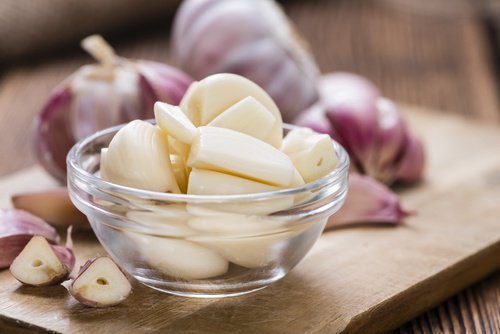 Garlic isn't a cure for brain tumors, as it was speculated for years. However,
garlic is able to kill cancer cells in the brain.
Although this fact still need much more scientific research, there's no doubt that garlic should be added to the list of herbs and spices that help care for your brain and memory.
The best part is that garlic can be added to your diet and used to season your dishes at the same time.
Mint
Mint is one of the best herbs and spices available, so you should never be without it in the kitchen.
If you're a hard worker, you won't want to stop eating mint. This rich and delicious herb is a great way to improve memory in healthy adults.
In addition, it's also a common cure for nausea.
You can drink it as a tea along with chamomile and some honey. You'll notice how in 20 minutes you'll have better long and short-term memory, greater alertness, and are in a better mood.
If you prefer something like a smoothie for energy and nutrients, add some fresh mint leaves to your recipe and enjoy its refreshing flavor.
We recommend reading: The medicinal properties of mint
Rosemary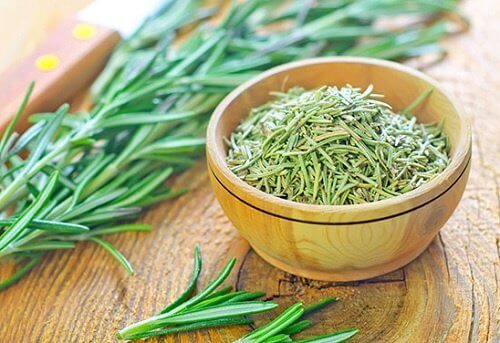 This spice has a rich essential aroma and
just the smell can improve the prospective memory of those who are 65 or older.
Prospective memory refers to the ability to remember specific events and tasks that will happen in the future. This include appointments with your doctor, your anniversary, or a birthday.
If you want to improve your prospective memory, you can turn to rosemary!
This technique has already been tested in comparative studies of people over the age of 65 in a lavender-scented room, alongside another that was rosemary-scented and a third with no scent at all.