6 Natural Remedies for Eye Inflammation
Eye inflammation is a problem that affects many people. In this article, we will explore 6 natural remedies that treat this issue.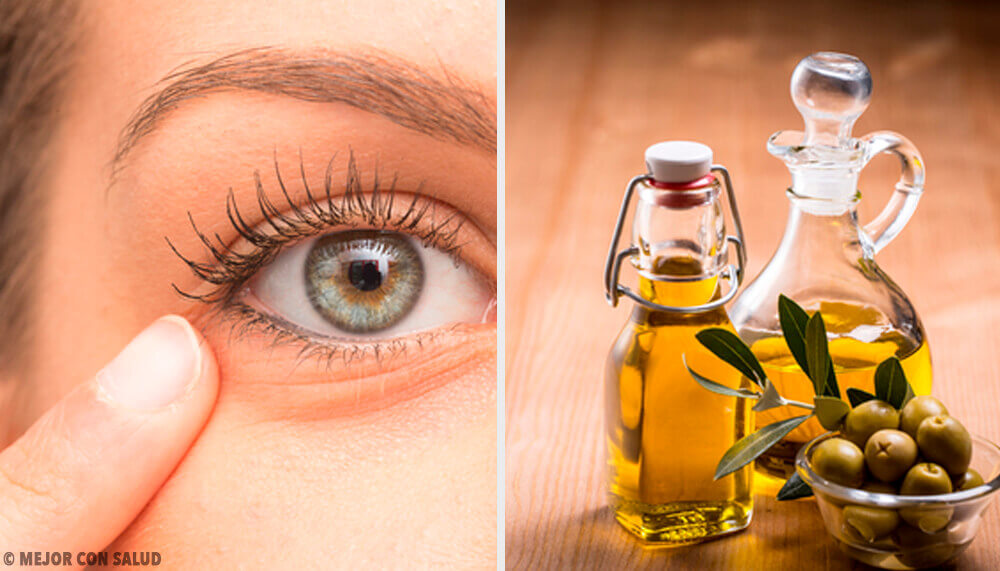 Do you have a tired look and inflamed eyes? Eye inflammation is the result of a series of factors.
After all, the technological era has made us strain our eyes. We do this with several devices like cell phones and computers.
Luckily, all is not lost. There are several remedies that counteract this problem.
We want to give you some home remedies that will help you to refresh your vision, reduce tiredness, and help manage liquid retention.
3 common effects of eye inflammation
An opaque look. Even though you don't believe it, your gaze may look dull because of tiredness. This will make you look physically sad. A person with a naturally light expression isn't the same with a dull look in their eyes.
Dark circles. Dark circles under your eyes can be hereditary. In most cases, however, they are a result of bad habits and a lack of sleep.
Bags under your eyes are the worst for women. They are one of the worst enemies of any kind of makeup. They can make your eye inflammation more noticeable.
If you're hoping to avoid these issues, try these natural remedies at least once per week.
1. Cucumber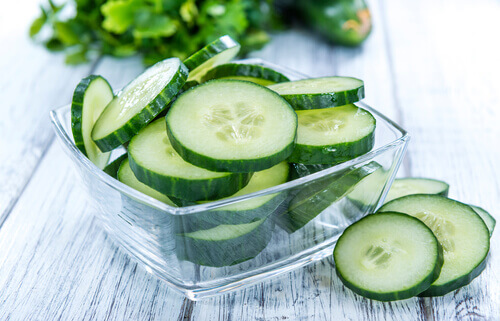 This vegetable is one of the most recommendable ones for fighting tired eyes. It also fights eye inflammation and dark circles.
Try to apply this remedy every day before you go to bed. This way, your eyes will relax even more during the night.
Ingredients
Instructions
Cut a cucumber up into rounds and put them in a dish. Place this dish in a refrigerator to cool for a few hours.
When the cucumber rounds are cold, place a round on each eye and try to relax for 15 minutes.
Take off the cucumber after 15 minutes and rinse with lukewarm or cold water.
2. Olive oil salve
Olive oil has nutritious properties that relieve eye inflammation. Its emulsifying agents help improve your blood flow. Plus, they're excellent antioxidants.
All of this makes olive oil a great cellular healer.
Ingredients
Instructions
Gently rub the olive oil on your eyelids and under your eyes.
Let it work for 10 minutes and rinse it off with warm water. Be careful that the oil doesn't get into your eyes.
To finish, you can put a small green tea bag under each eye. This fights acute ocular inflammation.
3. Cold chamomile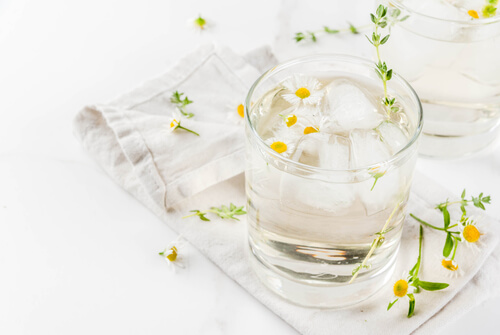 Chamomile has been used for vision problems for as long as anyone can remember. It has a refreshing effect and reduces inflammation without hurting your skin.
We recommend that you use chamomile tea bags instead of loose flower buds. This keeps them from falling into your eyes.
Ingredients
2 chamomile tea bags
1 cup of hot water
Instructions
Make tea like you normally do to soak the tea bags.
Put the teabags in the refrigerator for a few hours.
Put one tea bag on each of your eyes. Leave them there for 15 minutes.
To finish, rinse your eyes with cool water.
4. Cilantro tea
Cilantro is a plant with anti-inflammatory properties. It's normally overlooked because people don't know about this.
Because it's an herb, it's very important that you make and apply this tea carefully when treating eye inflammation.
It's important that you give yourself time to wash the cilantro. This gets rid of any dust or fumigation residue left on the cilantro.
Ingredients
3 stalks of cilantro, washed
½ cup of water
Instructions
Boil the cilantro stalks until the water starts to turn green.
Take it off of the heat and let it rest.
When the tea is at room temperature, soak a cotton pad with the tea. Then, place the soaked pad on your eyelids.
Keep your eyes closed until the tea has been completely absorbed.
Remove the cotton pad and wash your face well to keep any residue from getting into your eyes.
Then, apply a hydrating cream around your eyes.
5. Linseed oil and carrot salve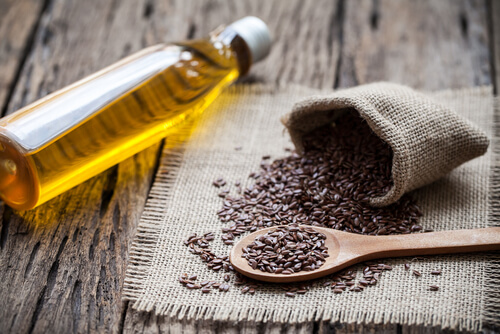 Linseed gives your skin nutrients to the sensitive skin around your eyes. It does this thanks to its omega 3 content. The oil in this seed helps with macular healing and prevents the formation of cataracts.
Carrots help to relieve eye irritation. Plus, they also help to get rid of the liquid retained in the bags under your eyes.
We recommend that you apply this salve two times per week.
Ingredients
½ tablespoon of linseed oil
1 small grated carrot
Instructions
Mix the two ingredients and apply the salve to the skin around your eyes.
Let it work for 10 minutes. Then, rinse it off with warm water.
6. Grape seeds
These seeds are a rich source of antioxidants, vitamin C, and natural oils. You can get them in health food stores or you can get them directly from fresh grapes of your choice.
Ingredients
1 tablespoon of grape seeds
1 tablespoon of avocado oil
Instructions
Crush the grape seeds and mix the powder with the avocado oil.
Apply this mixture to the skin around your eyes. Let it work for 20 minutes.
Then, rinse it off with cool water.
Keep these remedies in mind to fight inflammation around your eyes. Doing this, you'll be able to avoid other problems that give you a dull appearance.
Remember, your appearance can say a lot about you.