5 Best Natural Drinks for Women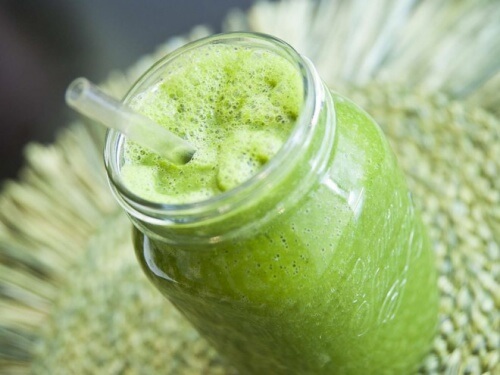 There is a group of natural drinks that are excellent for us, women. Sometimes we lack energy, we have headaches, joint pain … realities that can be improved with a number of elements which will compensate certain deficiencies. So let's take note of the following natural drinks and start taking better care of our health?
1. Oat milk and almond milk
We all know that milk, especially cow milk is not very healthy. Its animal proteins and enzyme does not facilitate our digestion, and long-term it is not very beneficial despite its calcium content. Hence, recently vegetable drinks started to bloom on the market, and among them we suggest two natural drinks in particular: oat and almond milk.
Benefits of oat milk
It is easily digestible and has a very adequate intake of soluble fiber, which prevents the annoying constipation and in addition it improves the intestinal flora.
Helps you feel satiate and is very suitable for weight loss.
Benefits of almond milk
It is ideal for lowering cholesterol and triglycerides levels, it offers us a lot of energy to start the day in the most natural way. It is very easy to digest, and it has healthy fats adequate for our body.
2. Kale and Pineapple Shake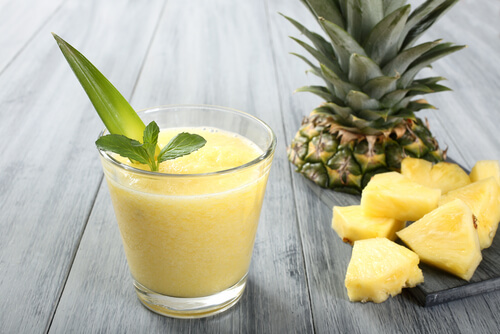 Have you ever heard of the great benefits of kale? This is one of the best natural drinks for women. Kale is a type of vegetable rich in antioxidants and vitamin C, it is a type of cabbage original from Asia, which began to spread to America with great success. It also has very few calories, and is well known for its cancer prevention properties, thanks to a substance called sulfurophane, which protects our cells from harmful effects. How come you did not know it?
If you combine it with pineapple it results a more than ideal drink to start the day. So if you want to prepare you only need a slice of fresh pineapple, four leaves of kale or collard greens, a cup of cold almond milk and a tablespoon of honey. Add everything in the blender and get an homogenous and delicious mixture that you'll love to drink.
 3. Green tea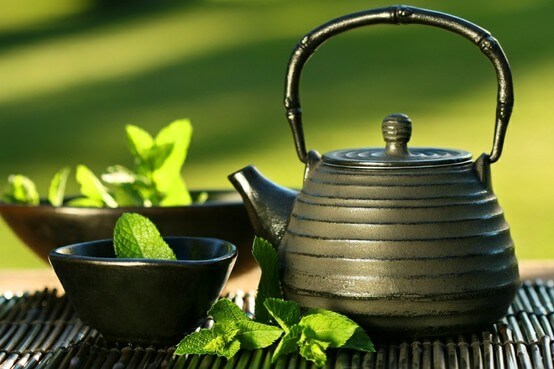 Are you one of those who do not include a cup of green tea a day in their diet? Then you're making a mistake. You can not miss the great properties of one of the best natural drinks. Green tea has minerals, vitamins and antioxidants; it is proved to be an excellent preventative drink for heart disease and stroke. Remember, there is nothing better than a cup of green tea in the afternoon.
4. Flaxseed shake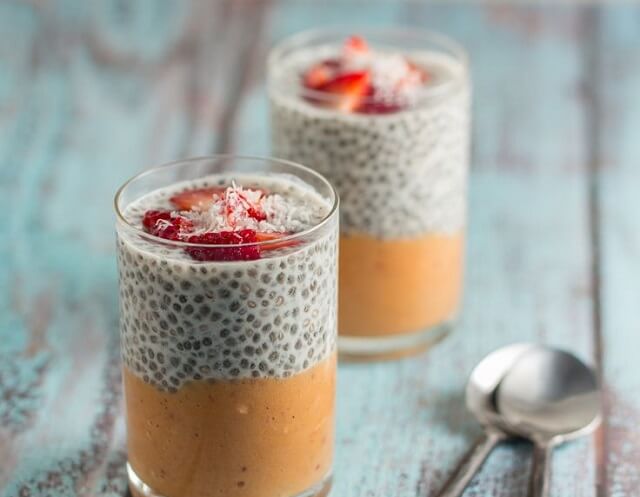 Flax seeds are trendy right now. Surely you've heard of them and they will not be very difficult to find in any natural or herbal shop. It is a very suitable food supplement, rich in minerals and vitamins, which you can include in your daily meals, in the form of dressing in your salads, for example, and, of course, mixing them into tasty smoothies like in the photo. According to a study made by the Journal of Cardiovascular Pharmacology, flax seeds will allow us to enhance cardiovascular health, preventing heart disease and neurovascular injury. Do not hesitate, it is worth preparing yourself a smoothie with flaxseed every day.
5. Fresh tomato juice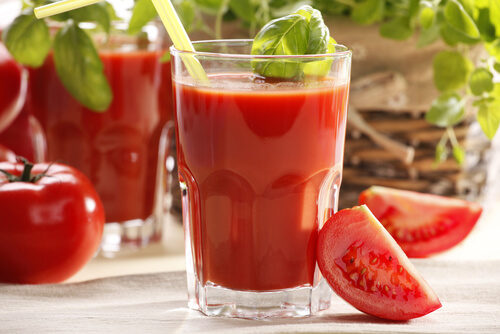 Tasty, refreshing and nutritious, we love the tomato juice. One of the best natural drinks for women who should not miss the opportunity to include in their diet: Tomatoes are rich in lycopene – an element which prevents the formation of cancer cells. And remember, it's also a great antioxidant and it also prevents the liquids retention in our body. It is simply perfect.
6. A small glass of wine a day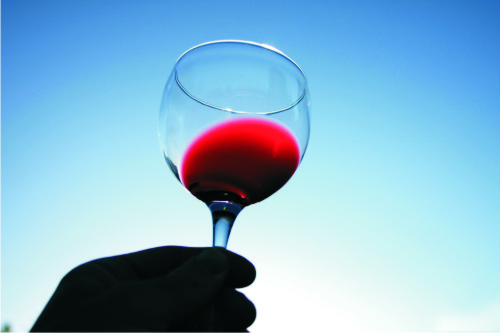 I am sure you knew it. Drinking a glass of wine a day is very beneficial for our health, but yes, choose a proper wine and of good quality. The ideal amount is one glass a day, so if you prefer, you can have half a glass at lunch and the other half during your dinner. In this way you get a good supply of antioxidants needed to prevent cardiovascular disease, and protect yourself a little better against premature aging. So do not hesitate and enjoy this drink with the color of the blood and with such an important historic and gastronomic tradition.