4 Ways to Lighten Dark Skin on Your Neck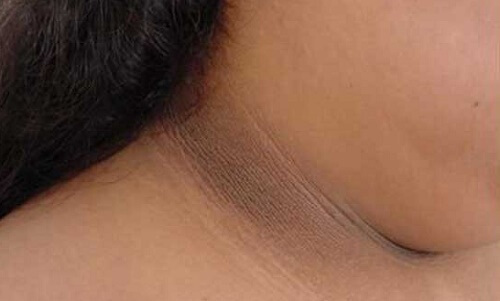 Our clothes are not the only things that can interfere with our perfect look. Another factor can affect our appearance: having a much darker skin tone on the neck.
It's clear that it's not always easy to clean this area of the body well.
This is why today we're going to give you some tips on how to get this area of your body looking perfect.
Daily Skin Maintenance
The following recommendations may be costly, but you will quickly see a difference in your skin tone if you follow them.
Rub your neck with milk, as it is a great cleanser.
Then exfoliate the skin on your neck with a gentle exfoliator.
Mix some olive oil with sugar and then gently rub your neck.
You can also use lemon juice in the mixture as it's excellent at lightening skin.
Once you have properly exfoliated your skin, wash it with water and apply a moisturizing cream.
Don't forget to use the same sunscreen you use on your face, as this will prevent pigmentation on your neck.
Be sure to use a natural sunscreen.
Try not to go outside after applying lemon juice if you haven't applied adequate protection, as this can have opposite effects to those desired on your skin.
Use lemon
As we discussed, lemon has multiple properties, including skin lightening properties, due to the citric acid it contains.
There are two different ways to make the skin on your neck lighter by using lemon.
Ingredients
1 teaspoon of lemon juice (5 ml)
1 teaspoon of rose water (5 ml)
Instructions
The first thing you'll have to do is mix the lemon juice with the rose water.
Apply this mixture gently on the dark areas of your neck, before going to bed at night and after cleaning yourself and exfoliating the relevant parts of your skin.
Then leave this mixture on the area in question all night long.
In the morning, rinse it off with water.
You'll have to repeat this treatment for a month to be table to see any notable differences. After a month has passed, you'll notice that the skin on your neck will be much clearer.
To make using this treatment more practical, prepare several day's worth of the mixture.
Moreover, there's a second way to lighten the skin on your neck by using lemon. Take note.
Ingredients
The juice of a fresh lemon
A pinch of turmeric powder
1 cotton ball
Instructions
Mix the lemon juice with the turmeric powder until you have a smooth mixture and then apply this mixture on your neck area with the help of a cotton ball or your hand.
Leave the mixture on your neck for 10 to 15 minutes.
After this, rinse it off with plenty of water.
Use an oatmeal mask
A homemade oatmeal mask may be another great way to lighten the skin on your neck.
This ingredient can also be used as an excellent exfoliant
.
In addition, mixing oatmeal with other products may be an ideal choice to lighten dark skin on your neck.
Ingredients
Ground oats
Tomato pulp
Water
Instructions
Mix the ground oats with the tomato pulp until you obtain a more or less smooth paste.
You'll have to apply this mixture on your neck, focusing more on the dark areas.
Leave the paste on for about 15 or 20 minutes.
Then wet your neck and massage it with circular movements. This will exfoliate your skin and help remove dead skin cells.
Leave this natural oatmeal scrub on for about 5 or 7 minutes and then wash it off with water.
Finally, apply a moisturizer on your neck and massage it in until it has been absorbed.
Use baking soda

Ingredients
1 tablespoon of salt (10 g)
1 tablespoon of virgin olive oil (16 g)
1 tablespoon of  baking soda (10 g)
Instructions
To begin with, you'll have to mix all the ingredients together in a plastic container until you get a smooth cream.
Apply this mixture to the dark skin on your neck and leave it on for about 20 minutes.
Then after this you can simply rinse the mixture off with plenty of cold water, and that's it.
In sum, this is how simple it is to make excellent exfoliants with homemade ingredients, which will make the skin on your neck the same color as your face,