The Top 5 Home Remedies for Bags Under the Eyes
In addition to helping reduce puffiness and dark circles, many of these natural ingredients have moisturizing properties that prevent the appearance of premature wrinkles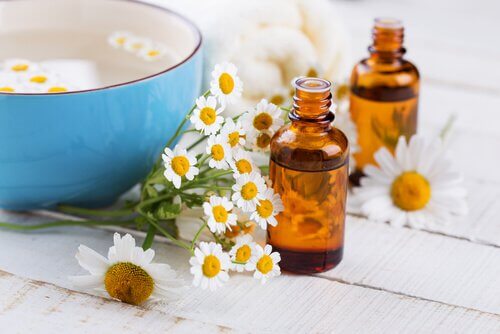 The skin around your eyes is one of the most delicate areas of the face because it lacks sebaceous glands.
That's why it more easily reflects the passage of time, lack of sleep, stress, and other physical and emotional problems that affect your health in the form of bags under the eyes.
You should also keep in mind that it's one of the areas that gets the most exposure to sunlight, toxins, and other environmental factors that can negatively impact the layers of the skin.
Bags under the eyes are nothing more than an inflammation of the lower eyelid caused by fluid retention and a lack of movement.
While bags under the eyes aren't considered to be a health problem, many people want to diminish their appearance for aesthetic reasons.
Fortunately, there are plenty of treatments available today that can reduce bags under the eyes to leave you looking younger and more refreshed.
In today's article we want to share five natural options whose properties help control inflammation and moisturize the skin in this delicate area. Try them!
1. Natural chamomile toner for eye relief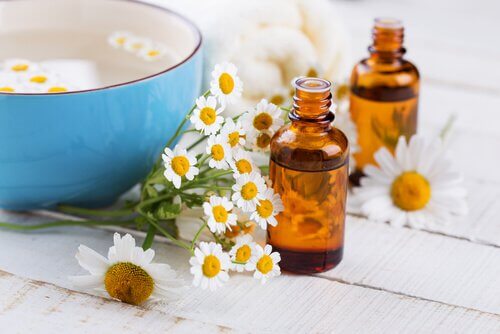 This natural toner made with chamomile has anti-inflammatory and soothing properties that significantly reduce the appearance of bags under the eyes.
When you add rose petals you get even better care for your eye area and your whole complexion.
Ingredients
3 tablespoons of chamomile flowers (30 g)
6 rose petals
1 cup of water (200 ml)
How do you make it?
Add the water, chamomile flowers, and rose petals to a small saucepan.
Bring the water to a boil, reduce heat, and let this mixture steep for five minutes.
Once it cools slightly, strain off the liquid and store it in an airtight jar.
Dip a cotton ball in the liquid and apply it to the area under your eyes using a gentle massage.
There's no need to rinse.
Use this every day—in the morning and again before bedtime.
See also: 5 tips for luminous and healthy eyes
2. Almond oil and roses
One of the best essential oils when it comes to bags under the eyes is almond oil. It hydrates the skin around the eyes and prevents the formation of wrinkles.
When you add rose petals you get a 100% natural solution for puffiness, dark circles, and other imperfections.
Ingredients
1/2 cup of sweet almond oil (120 g)
Petals from one rose
How do you make it?
Crush the rose petals and add them to the almond oil. Let this mixture steep for one day.
After 24 hours have passed, filter the oil and store it in a glass jar.
Dip a cotton ball in the oil and dab it on your the bags under the eyes.
Allow it to absorb thoroughly.
3. Avocado and vitamin E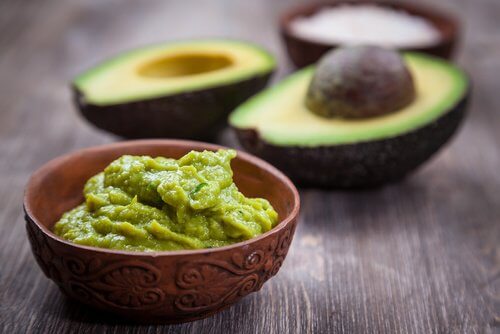 Essential fatty acids in this treatment help decrease inflammation under the eyes while also nourishing deep tissues to prevent the appearance of early wrinkles.
Ingredients
1/2 of a ripe avocado
1 vitamin E capsule
How do you make it?
Scrape out the pulp of a medium-sized, ripe avocado, and mix in the gel from the vitamin E capsule.
When you have a thick paste, apply it to the eye area and anywhere else you desire.
Leave it on for 20 minutes before rinsing.
Repeat this procedure every day to reduce the appearance of bags under the eyes.
4. Potato
The juice from potatoes fights inflammation and is a natural skin toner. It can be used to reduce puffiness, dark circles, and other common skin conditions like acne.
Ideally, you should use it by itself, but if you have dry skin it's a good idea to combine potato juice with a little olive oil.
Ingredients
How do you make it?
Mash a potato to obtain the juice.
Apply the juice directly to inflamed areas and leave it on for 15 minutes.
Rinse with warm water and repeat this twice a day.
We recommend you read: Homemade remedy for acne
5. Shea butter and argan oil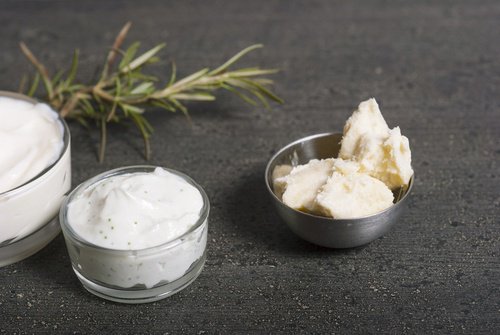 Shea butter and argan oil nourish the delicate skin around the eyes to stimulate circulation and prevent dryness.
This simple fix naturally reduces puffiness and the appearance of dark circles, while also preventing wrinkles from forming and fighting the effects of free radicals.
Ingredients
1 tablespoon of shea butter (15 g)
5 drops of argan oil
How do you make it?
Add the shea butter to a double boiler and mix in the argan oil.
When it has melted, pour the product into a jar and let it solidify again.
Use a small amount to rub gently into any areas where you have bags.
Use this cream every night.
As you can see, these natural solutions are easy to prepare and have incredible benefits.
Choose whichever one catches your eye and use it on a regular basis for the best results!