Tips for Healthy, Shiny Hair
If your hair is frizzy, avocado and plantains are your best friends when it comes to nourishing, repairing and restoring your hair's shine.  Remember: don't damage your hair with a dryer.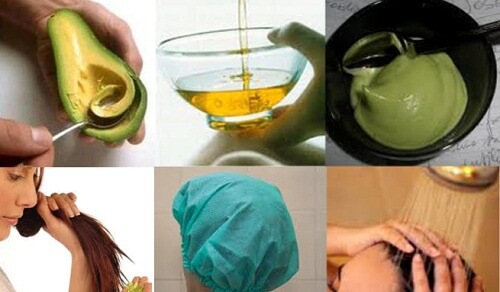 Our hair is a fundamental part of our personal appearance.  Drying, straightening, frequent coloring, poor nutrition and exposure to the sun all cause your hair to lose its shine and split ends to form, making hair look dry, brittle and damaged.  However, it's possible to noticeably reduce the appearance of damage with natural remedies, which won't cost you a lot of money and you'll still get great results.  Are you ready to learn more?
Avocado Mask
Ideal for people suffering from frizzy hair caused by high temperatures, leading to split ends and breakage.
Properties
Avocados contain a lot of vitamins that helps restore, deeply nourish, and return shine to damaged hair, making it an effective all natural ingredient.
Ingredients
An avocado
Wheat germ oil
A ripe plantain
How to Use
To prepare a hair mask, combine the pulp of an avocado, a ripe plantain and a tablespoon of wheat germ oil.  Blend thoroughly to form a homogeneous paste, apply to wet hair and let work for one hour.  Repeat twice weekly and you'll see fabulous results.
Apple Cider Vinegar Hair Rinse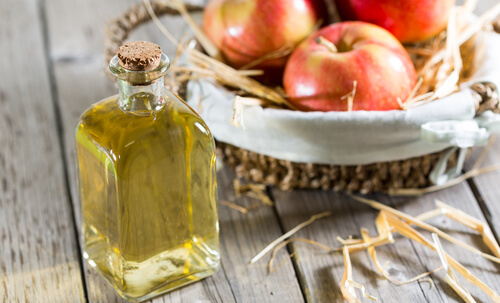 Apple cider vinegar restores shine and pH balance to eliminate dandruff.
Properties
The fermentation of apple sugars contains vitamins that revive dying tissues in the scalp.
Ingredients
Apple cider vinegar
Water
How to Use
To make this all natural hair rinse, just dilute some vinegar with water and apply with a spray bottle and let work for 30 minutes.  It's recommended for daily use until the expected results are achieved.
Almond Oil
It works as a strengthening agent for the hair, preventing hair loss by nourishing from the roots to the tips.
Properties
Almond oil possesses great hydrating properties.
Ingredients
How to use
This treatment is easy to make and apply, you only have to mix two ingredients.  Apply to the entire scalp, covering hair from the roots to the tips, letting it work for one hour.  Repeat as necessary depending on the level of damage.
Mayonnaise Treatment
It works to revitalize, restoring the shine, moisture and the hair's natural movement.
Properties
Its natural oils provide moisture and promote silkiness.
Ingredients
How to use
Mayonnaise should be applied to wet hair, let sit for 45 minutes.  Rinse with plenty of warm water to remove, then wash with shampoo as normal.  This treatment is recommended for once a week application for best results.
Aloe Vera and Beer Mask
Ideal for dehydrated or damaged hair, split ends, oily scalp and lack of shine.
Properties
Aloe vera possesses many positive properties that promote the natural restoration of keratin in the hair, which is lost due to use of bleaches and dyes and other aggressive chemical products.
Ingredients
½ cup beer
Two stalks of aloe vera
Olive oil
How to use
To prepare, remove the clear gel from the stalks of aloe vera and mix in a blender with the beer and a tablespoon of olive oil to make a uniform paste.  Apply to all your hair, massaging for five minutes and leaving to work for 30 minutes.  The treatment is recommended for a maximum of two times a week for best results.
Keeping Your Hair Healthy
Avoid washing your hair every day, without letting too many days pass between washes.  The first dries your hair, the latter lets it get greasy.
Avoid washing with hot water; it's the main cause of dry hair.
Add honey to your shampoo or conditioner for extra hydration.
Avoid using accessories on wet hair.
Detangle hair to avoid split ends and breakage.
Trim the ends of the hair every six months.
Don't brush hair while it's wet.
Follow a balanced diet.