3 ways to teach your children emotional intelligence
Knowing how to manage our anger, understand our sadness, establish better relations with those around us... All of this makes up what we know as emotional intelligence.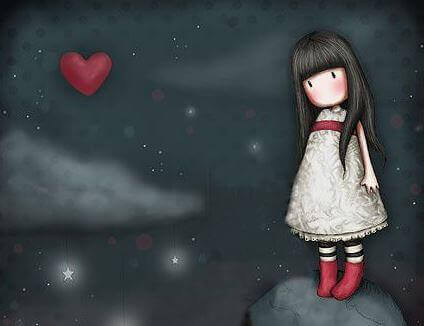 With emotional intelligence, we can teach the youngest children to be happier and to better understand the world around them. We ourselves should be their best example. 
Most of us know the concepts that define emotional intelligence, thanks to Daniel Coleman. This concept is said to have beendeveloped in the 1940's.
Authors such as Edward L. Thorndike and David Wechsler realized that intelligence was something more than our capacity to reason or retain information.  They felt that it was much more than intelligence in mathematics or language.
There are psychological dimensions in a person that we can't measure and these can be more important in everyday life.
Knowing how to manage our anger, understand our sadness, establish better relations with those around us…   All of this makes up what we know as emotional intelligence.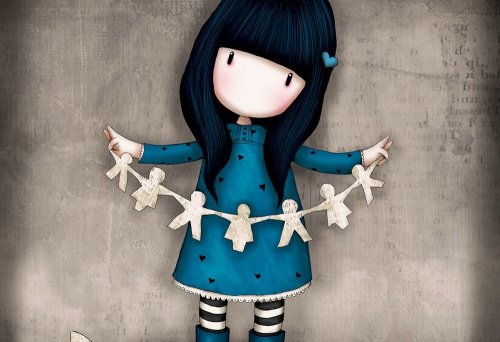 Without a doubt, it would be very wise for schools to include methods in their curriculum to teach children to be emotionally competent.
Until emotional intelligence is considered to be as important as math, it is worth teaching this to our children at home.  They can learn this, the behavior and the wisdom that we should all demonstrate.
Here we give you 3 great keys to put into practice with your children.
Teach your children emotional intelligence
People learn emotional intelligence. In fact, it's not important whether we are 4 or 70 years old. The foundations that define and build emotional intelligence can be taught every day. This will make us more capable and happier people.
In regard to our children, it's very appropriate to begin this training very early.
Doing this will internalize the concepts and abilities in a natural way.  They will better adapt to all of the social and personal situations that they will experience. 
We also recommend: Treat your children with care.  They are made of dreams
For example, we think that it is right to prevent our children from being victims or instigators of bullying.  This is educating them in emotional intelligence.
Let's look at some basic strategies.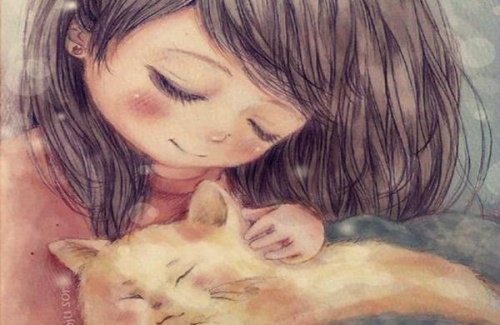 My emotions have a name; help me understand them.

Every sensation, every tantrum, smile or happy moment that a child experiences has a name, which is something they should learn as soon as possible.
Your children should know how to put names to emotions.  These will serve as their emotional guides.
Become accustomed to your children saying phrases such as  " I feel… because…  This strategy will permit them to say things like, "At school someone insulted me."
It's important to make them feel comfortable to talk about their emotions and thoughts. It's important to allow them to do this without feeling judged by us.
We also recommend: Don't postpone.  Life is short
 2. How you feel and how I feel is not always the same.
A key part of emotional intelligence is empathy.  This psychological ability is acquired over time.
In fact, between the ages of 7 and 8 children will have distanced themselves from the idea of  "individualism."  This egotism is typical of small children at times.
Little by little they will start to defend their friends (peers).  They will begin to understand the point of view of others and become sensitized to their well being.
Until that time it is up to us to make children aware of empathy on a daily basis. This can be accomplished using these strategies:
How do you think your grandfather was feeling today? Was he happy, sad, worried? How do you think that little boy at the park felt when you pushed him?
Be an example for your children. Each day allow them to see that person who cares about others, to understand the feelings of others and to be able to see their point of view. If they see this in you, they will be able to incorporate it into their own behavior without even realizing it.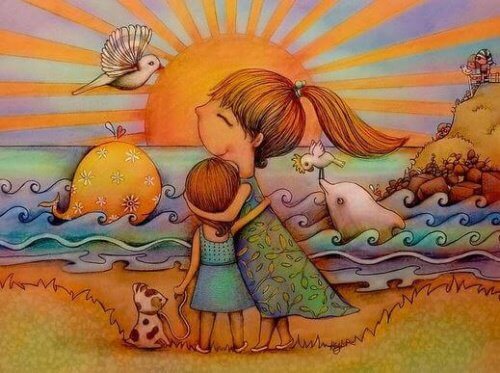 3.  Help me to defend myself and be assertive
One very important form of emotional intelligence in your children is the ability to be assertive in an appropriate, safe and mature manner.  This means they can show empathy, while also expressing their own feelings in order to defend themselves.
 Read: Behind every difficult child there is an emotion that he or she doesn't know how to express

It's vital that our children act in an assertive way. Assertiveness allows us to defend our rights, protect our boundaries and integrity and at the same time respect the rights of others.

Children should be able to speak in the first person freely and without fear to ask for their needs.  At the same time they ought to show respect to others.

A child who is listened to will know how to communicate and listen to others.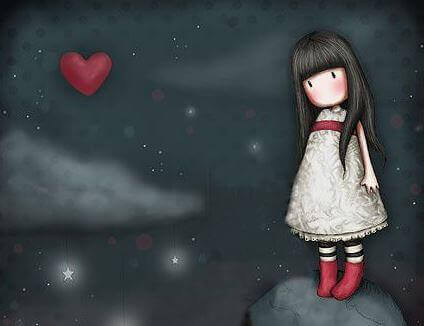 Our children won't always have us at their side to defend them and guide them through every difficulty.
Because of that, it's advisable that we offer them effective personal skills so that they feel strong, capable, and safe in their daily lives.
At the same time, don't hesitate in dealing with the necessities and worries that your children may have.