Your Preschooler Doesn't Sleep Well? This May Cause Future Problems
Even though they don't feel like taking a nap, preschoolers between the ages of 3 and 5 do need about 12 hours of sleep.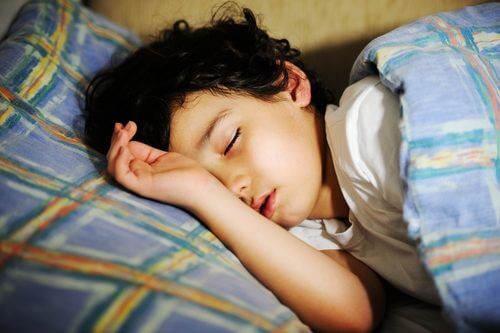 Just like adults, children need good health habits. That's why it's important to get enough sleep to recuperate energy.
At preschool age, not sleeping well can mean different behavior problems in the future. Also, it can indicate other unhealthy consequences.
If little ones don't sleep well, they're more vulnerable to having difficulties processing information. In addition, they may have emotional problems that worsen, including an attention deficit condition.
These conclusions have been drawn from different studies at the General Hospital of Massachusetts by a group of scientists.
The results have been recently published by the scientific magazine called Academic Pediatrics. 
What is the recommended amount of sleep?
Small children between the ages of 3 and 5 years need to sleep well between 10 and 13 hours, including naps.
This is derived from a report by the American Medical Association for Sleep Apnea .
Also see: 5 mindfulness exercises for better sleep
Naps and their effects on children
Preschool children are very active. Because of this, they need to take a one-hour nap daily.
Even though they don't actually go to sleep, they can use the nap time to play in silence. It's time for them to take a break form their activity in the morning.
Advice for bedtime
In addition, it's also recommended to establish a set bedtime. We need to let the child know a half hour before hand that it will be bedtime soon so they can begin to get ready. Also, 10 minutes before, it is also a good idea to tell them that it's time to lie down.
You don't need to give children a lot to eat or drink before going to bed.
In the case of children, the purpose of the bed should be for sleeping. A child should not get into the habit of watching TV no playing in bed. Bed is for relaxing and sleeping.
Allowing the child to put on his/her favorite pajamas and to choose a stuffed toy to take to bed will help, especially at times when going to bed is a struggle.
Meanwhile, we can prepare the room by doing certain things. Using a soft voice, putting on soft music, lowering the lights and avoiding electronic devices and video games are good ideas.
The benefits of getting a good night's sleep for children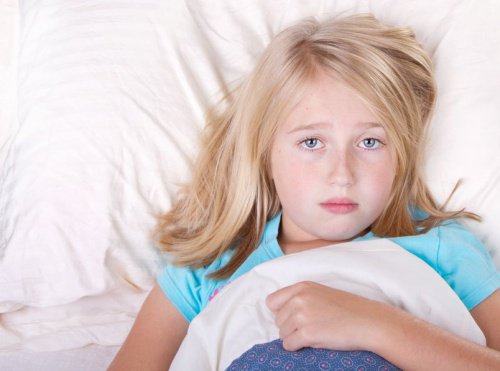 Resting the necessary time and sleeping well is fundamental for the physical and mental health of children, especially at a young age and when they start school.
While children sleep, their brain and body rest so that the following day they have energy and are fresh and active.
Children who sleep more have higher levels of alertness and reflexes. In addition, they're able to control their emotions better and do better in school.
Also, they're less irritable and they are less drowsy during the day.
The digital screen problem and the preschooler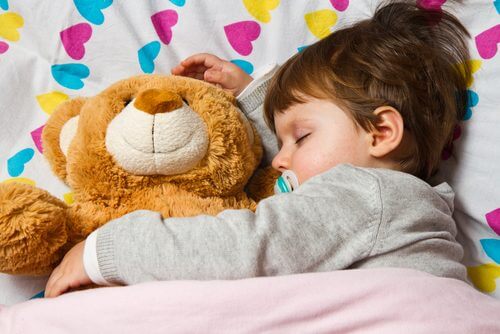 One of the principal reasons that children don't sleep or get enough rest is the time that they go to bed. Often, there is not a set time.
There are many different screens (television, cell phones, computers, etc.) that are a source of distraction. Some children even have these devices in their bedrooms.
Therefore, they use sleep hours to watch a TV show, play video games, or communicate with their friends on social media.
Even though poor sleep can cause grave consequences in children, this problem can be easily solved.
Make sure your children are disconnected from screens and technology at least an hour before going to bed. This will help them to mentally relax and better prepare for sleep.
We recommend: Montessori techniques to channel anger and nervousness in children
Attention deficit
Lack of sleep can have consequences that transfer to low performance in school or behavioral issues.
Small children can develop ADHD (attention deficit hyperactivity disorder). Unfortunately, this can cause them to be too active or maintain an over-the-top pace during the day.
However, sleep specialists know that these types of sleep problems all have solutions, and can be prevented if you take good care of your children's sleeping habits.