Naturally Clean Your Kitchen Utensils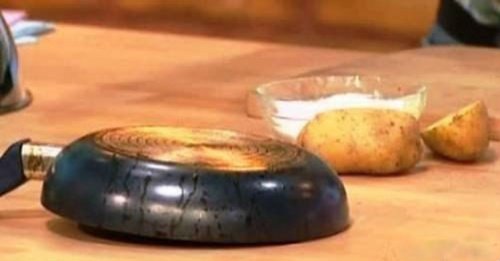 Every day we use many different utensils in the kitchen that afterwards have to be cleaned to remove the stuck-on food. There are a lot of cleaning products on the market today that make it easier to remove grease, food and all types of bacteria that can accumulate on our utensils. However, many of the cleaning products found on the market today contain chemical substances that can be harsh on the skin, leading to allergic reactions and other health problems.
The good news is that it's not always necessary to spend large sums of money on chemical products to remove grease and stuck-on food from kitchen utensils. We'd like to share some homemade solutions to remove the accumulated grime and naturally clean your utensils in a healthy and environmentally friendly way.
Remove Grease from Pans
To remove accumulated grease from pans, cut a medium-sized potato in half and peel it. Cover the bottom of the potato with baking soda and use it as a sponge to rub the bottom of the pan. You'll see the results instantly.
For best results, it's important to cut off the dirty part of the potato and add more baking soda as you go.
Clean the Inside of Pots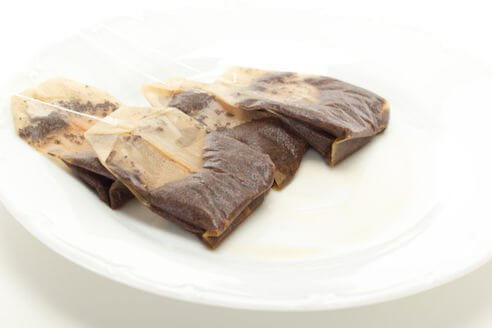 To remove residue and grease from the inside of pots, take a dry tea bag and rub it on the accumulated grease. In seconds, you'll notice the grease dissolving. You may need to use two or three tea bags, so try to buy a cheaper brand of tea for this purpose.
Remove Grease from the Exterior of Pans
To remove grease on the outside of a pan, choose a pan that's larger than the one you want to clean and add 4 or 5 tablespoons of baking soda and some water. Put the smaller pan inside the larger and let simmer for 30 minutes. Afterwards, you'll be able to easily and effortlessly remove the stuck-on grease. This method may take a little longer, but it's the most effective way to remove stuck-on grease from pots.
DIY Eco-friendly Liquid Dish Soap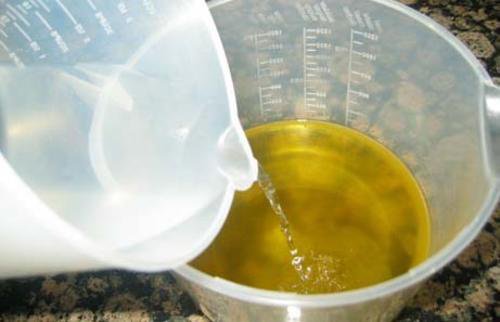 This ecological liquid dish soap is ideal for washing dishes and leaving them looking like new. This product combines the astringent properties of salt with the disinfecting benefits of apple cider vinegar and lemon. It kills bacteria, removes grease and eliminates odors to leave utensils clean for reuse.
Ingredients
3 lemons
⅔ cup salt
½ cup white vinegar
1 cup water
2 tablespoons rinse aid for dishwashers (optional)
How do I make it?
Wash and cut the lemons (unpeeled) into small pieces.
Add the lemon pieces and salt to a blender and process until well mixed. Add the vinegar, water and rinse aid and blend on high for several minutes until thoroughly mixed.
Put the mixture in a saucepan over medium heat for about 15 minutes, stirring constantly with a wooden spoon to prevent sticking.
Pour the mixture into a bowl and let cool. It may form a solid layer as it cools.
When cool, pour into a container with a lid and store in the refrigerator.
Use like your regular dish soap, using two tablespoons as usual.
As you can see, cleaning with natural products is super easy and really economical. You'll avoid the health problems that harsh chemical products can cause in addition to doing something positive for the environment. Try these alternatives to clean your kitchen utensils and share your experience.