Learn How to Make Natural Vanilla Perfume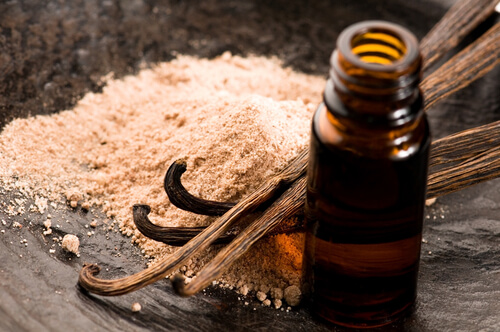 Vanilla is frequently used in the kitchen to add natural flavor and amazing aroma to various dishes, especially desserts. But it also tends to be used in natural medicine thanks to its great properties. Today, you can take advantage of all of its benefits by learning how to make natural vanilla perfume at home.
Benefits of Vanilla's Aroma
The exquisite and great aroma of vanilla makes you have a lot of energy the moment you smell it. It also makes your mood significantly improve because it helps sooth anxiety. Vanilla-based fragrances are recommended for people who have depression problems.
Vanilla scented perfume helps you rest easier because it has a sedative effect. It also helps you prevent insomnia, which causes stress. You should also keep in mind that it can be a huge help in keeping mosquitoes away from you because it is an excellent natural repellent.
Make Vanilla Perfume
Ingredients
– A bowl with a glass cover
– A perfume container
– A knife
– A coffee filter
– 70 proof alcohol
– Four to five vanilla beans
– Twenty drops of jojoba or sweet almond oil
Directions
This vanilla-based perfume is actually very simple. The first step is to open the vanilla beans halfway. Then scrape out the paste that is inside and put it in a glass container. You can also use the beans that are left over. Cut them in very small pieces.
Next, pour enough alcohol in the container so that the beans are completely covered. Close the container and leave it in a warm and dry place for approximately six weeks. During this time period, you should take the lid off once a week and stir it well. Cover it again after. When six weeks have gone by, uncover it and strain it by using one or two coffee filters.
When the mixture is completely strained, you can put it in the perfume container and add a few drops of oil of your choosing (the oil also allows the perfume to last longer on your skin).
You should keep the perfume in a cool and dry place. It can last up to several months, but after which the fragrance will go away little by little. So, you should try to use it before four months have passed.
So, will you try to make your own vanilla perfume?