Hope's Story: Abandoned for Being Accused of Witchcraft
Thanks to a Danish activist, Hope's life did a complete 180°. Despite the image of a malnourished child we all carry with us, today she is a happy, healthy, child.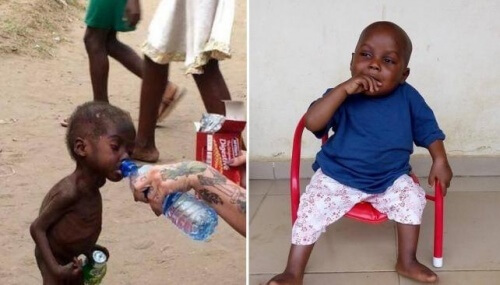 Hope, a Nigerian child just two years old, is the protagonist of this incredible story that is touching hearts around the world.
The little one was abandoned on the street by her family for being believed to be a witch. If it weren't for a Danish activist, she would have likely died begging on the streets of the community in which she lived.
After spending a few months recovering, Hope has undergone an incredible transformation and has become a poster child on social networks to raise support for the orphans in her country.
Hope's story…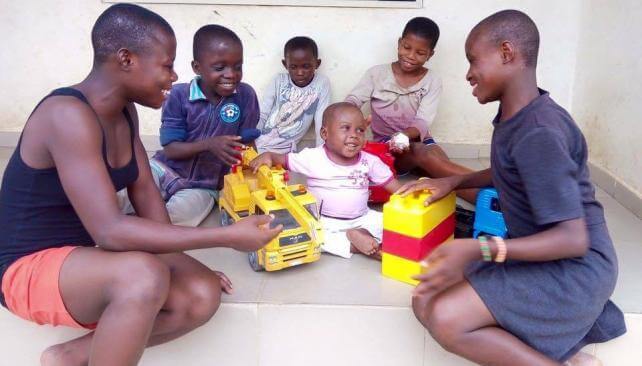 This past January, Danish activist Anja Ringgren Loven found a two-year-old wandering the streets outside of Abuja, Nigeria's capital. She was naked and obviously suffering from severe malnutrition.
According to The Independent, Anja is the founder of the African Children's Aid Education and Development Foundation (a charity organization for the development and education of African children). Her organization rescues children from abandonment and even being killed for being labeled as witches by their families.
Hope was found in a severely weakened state due to malnutrition and intestinal parasites.
Upon seeing the child in such a condition, Anja gave her water and wrapped her in a blanket before immediately transporting her to a hospital in Uyo. There, she received intensive anti-parasite treatments and continuous blood transfusions to treat the serious anemia from which she was suffering.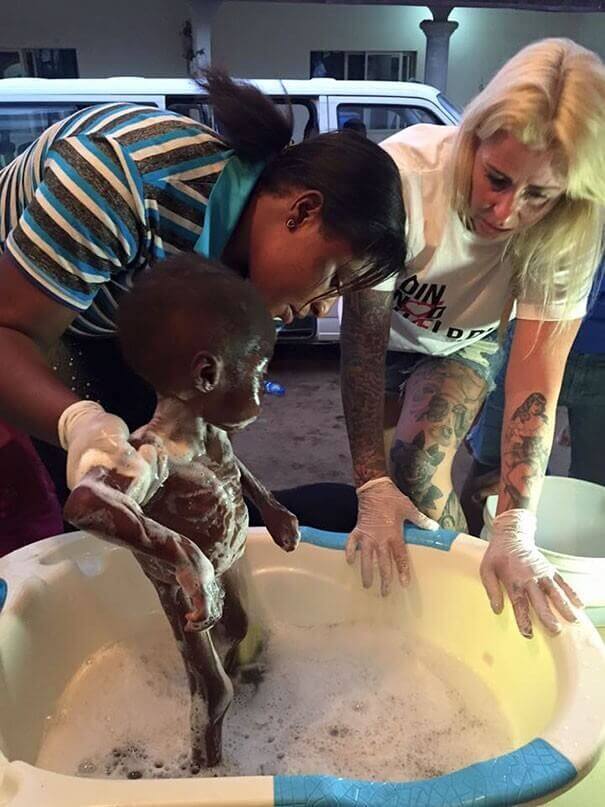 This meant that child had likely been trying to survive on the streets by eating food scraps she found in the trash for at least eight months.
From the moment she first found Hope, the Danish woman posted a series of photos and videos to social networks in order to raise funds to pay for her medical costs.
This turned out to be one of the best decisions she ever made. In less than 48 hours, donations poured in, almost reaching a million dollars.
To thank everyone for their support, she posted:
With all the money, in addition to giving Hope the best treatment, we can build a medical clinic and save many more children from torture.
Two months after beginning treatment, Hope showed the world her incredible transformation.
In the most recent photographs, Hope is seen smiling in an environment that's very different from the images that shocked the world just weeks ago.
Although she must still remain under medical supervision, the little girl can start living the happy childhood that all children deserve.
Hope grows…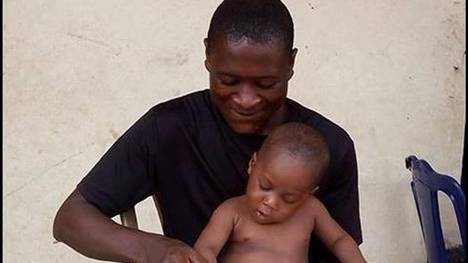 Thanks to the donations that she received, Anja Ringgren Loven will be able to save many more children like Hope that are being found in the most inhumane of conditions.
She warns that thousands of African children are in danger of being labeled as "witches" or "possessed".
"We've seen children tortured, terrorized and killed. These images show why I fight. Why I sold everything. Why I left Denmark for uncharted territory," she affirmed.
Together with her husband, David, Loven started construction on an orphanage at the end of January.
The couple has a biological son, David Jr., who's almost two. But they are also responsible for 35 boys and girls that they rescued from the streets in conditions similar to Hope's.
Because of her dedication and efforts, Loven is today considered a hero. Millions of people have become familiar with her cause and expressed an interest in supporting what she does.
She continues to share updates on Hope's new life via her Facebook page, proving that the entire world was moved by this little one.
Hope's smile is now a symbol showing how great things can be accomplished when thousands of people unite for a cause.
Like her, many children need special attention before it's too late.