The Incredible Story of Hope, The Child Witch
Believed to be a child witch, little Hope was abandoned and left to fend for himself. In this article, we'll discover his story of strength and courage.
In early 2016, an image went viral around the world. The heartbreaking photo showed a volunteer giving food and water to a naked, emaciated child, who had been left to fend for himself in a village in Nigeria. The local community believed him to be a "child witch", and had abandoned him. 
Anja Ringgren Loven, the Danish volunteer who came to his rescue, dismissed these superstitions, and instantly knew she couldn't just leave him behind. She took him to a local hospital for immediate treatment, and soon went on to adopt him.
Within the space of a few months, the little boy had not only got himself a new name and a new home, but had also made a full recovery. He soon became the face of a campaign to help improve aid and support for orphans in Africa.
Today, Hope is a healthy child and lives a happy life with his new family, and has started to attend school. But how did this story of courage and solidarity begin?
Hope's story: from "child witch" to a symbol of hope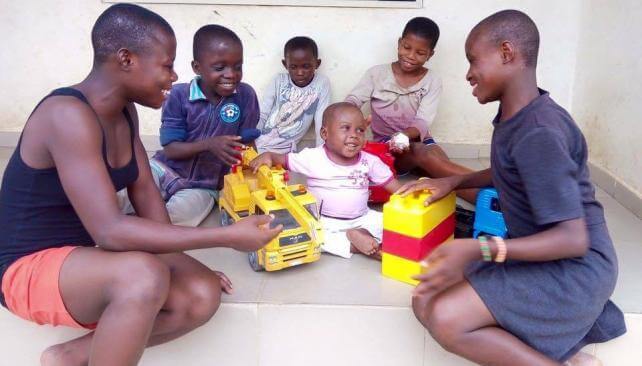 In 2016, Danish activist Anja Ringgren Loven found a two-year-old toddler wandering the streets in the outskirts of Abuja, Nigeria's capital. Believed to be a "child witch", he was naked and clearly severely malnourished. 
In certain tribal communities, people believe that these children bring bad luck and disease. They're often abandoned or even killed by their own families.
He had reportedly been living on his own for around 8 months, eating scraps of food from passers-by, and scavenging for food in the garbage. He was suffering from intestinal parasites, and on the verge of death.
Seeing him in this state, Anja gave him water, wrapped him in a blanket, and took him to Uyo hospital. There, he received urgent antiparasitic treatment and continuous blood transfusions to combat severe anemia.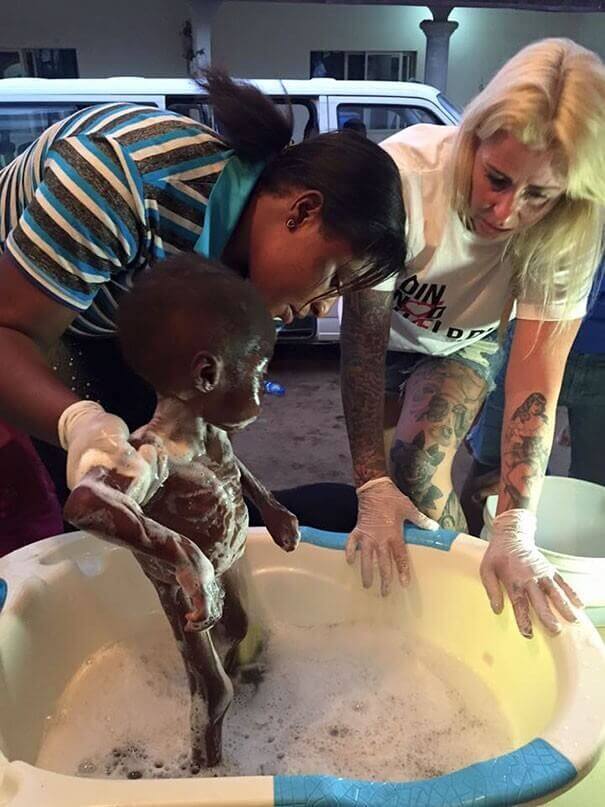 From the first moment she first found Hope, the Danish volunteer began posting photos and videos on social media. In doing so, she was able to raise the funds to cover his medical costs.
This turned out to be one of the best decisions she ever made. Within the first 48 hours, she had raised a total of almost a million dollars in donations. To thank everyone for their support, she posted:
"With all the money, in addition to giving Hope the best treatment, we can build a medical clinic and save many more children from torture."
Hope was never a "child witch"
Two months after beginning treatment, Hope had made a full recovery. Since then, he has undergone an incredible transformation. In the most recent photographs, he is seen smiling happily, living a life that's worlds away from the image that shocked the world 4 years ago.
Although he is still going for regular medical check-ups, Hope can start the happy childhood that all children deserve.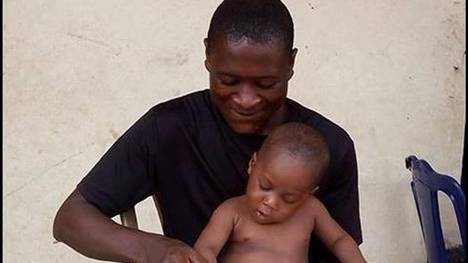 Thanks to the donations she received, Anja Ringgren Loven has been able to save many more children like Hope, who find themselves living in inhumane conditions in some of the world's poorest regions.
She has also used the opportunity to share her experiences with a wider audience, raising awareness of the fact that thousands of other children in Africa are at risk, accused of being "witches", or "possessed".
We've seen children tortured, terrorized and killed. These images show why I fight. Why I sold everything. Why I left Denmark for uncharted territory.
Needless to say, Anja is so grateful to have this little boy in her life. Today, she continues to lead the "African Children's Aid Education and Development Foundation".
Together with her husband, David Emmanuel Umem, she has started work on the construction of her own orphanage. There, she hopes to be able to help many more children in the years to come.
While the couple already have a biological son of their own, David Junior, they also have 35 other children in their care, rescued from the streets where they were living in similar conditions to Hope.
Hope's story: solidarity is the only goal
Anja continues to share images of Hope enjoying his new life on her Facebook page. She is still overwhelmed by the support she receives from people all over the world.
Hope's smile is now a symbol of hope. He is proof that great things can be achieved when people come together in pursuit of the same goals.
We mustn't forget that although Hope's story had a happy ending, there are still many children living in similar conditions. With thousands abandoned every year, it's clear that the fight for children's rights is far from over.
---
All cited sources were thoroughly reviewed by our team to ensure their quality, reliability, currency, and validity. The bibliography of this article was considered reliable and of academic or scientific accuracy.
---
---