The Health Benefits of Coconut Water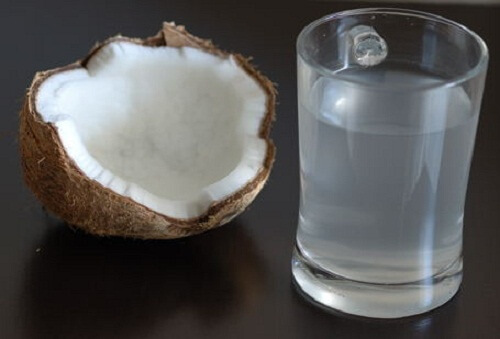 Coconut water is made up of fresh water, sugars, and light carbohydrates. It also contains other organic compounds that are beneficial to our health and make it a great post-workout drink. It's been shown that coconut water can be better for you than milk and most sports drinks, since it contains even more potassium than bananas and is low in fat, calories, and cholesterol – so it's much healthier.Without a doubt, lots of people already know about the healing properties of coconut oil, but now coconut water can take its place in the home medicine cabinet because coconuts have anti-fungal, anti-microbial, and anti-viral properties.
The health benefits of coconut water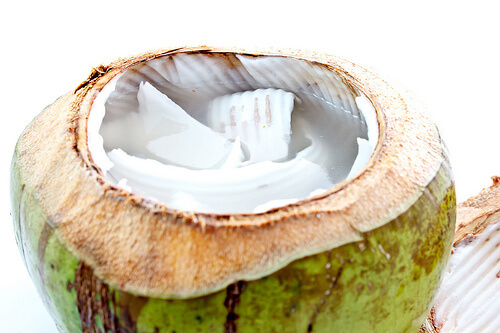 Among its numerous natural health benefits, coconut water:
Contains vitamin A, which is essential for the function of the eyes. Drinking coconut water can help keep them healthy.
Contains lots of minerals like copper, zinc, iron, folic acid, phosphorus, and potassium.
High in antioxidants, due to the presence of cytokines. It also has an anti-aging effect and helps prevent thrombocytes and oxidative degeneration.
Rich in fiber, it stimulates good bowel function by helping to remove blockages or excess material from the intestines that can cause health problems.
Helps contribute to the mineral content of our bones, nails, and teeth – for this reason, coconut water is recommended for growing children, nursing mothers, and pregnant women.
Can also help people who suffer from colitis, stomach ulcers, and constipation.
Helps remove toxins. By having a high amount of potassium, it is an important regulator of electrolytes, helping us remove toxins naturally.
Helps control levels of fluids in the body, which contributes to the maintenance of healthy blood pressure and promotes good blood and lymphatic circulation.
Do you have sun spots on your face? Rub some coconut water on it every night after bathing. It will help the spots fade.
Can be used as a rinse for hair, as coconut water can prevent and reduce dandruff.
Helps alleviate pancreatic and enzyme system stress. Coconut water can also help with gallbladder disease and even helps improve softness and smoothness of the skin.
Can be used to treat acne, rosacea, scars, stretch marks, and rashes.
Draws out oil from the skin, in addition to being a good beautifying and toning agent while promoting the regeneration of skin cells.
Has a content of salt and albumin that makes it an excellent drink for patients with cholera.
Can help fight parasites.
Promotes levels of mental concentration and can also prevent headaches, by maintaining healthy levels of fluids in the body and keeping us hydrated.
Remember…
To obtain all these benefits from coconut water, it's best to drink it only from the fresh fruit. The coconut acts as a natural filter for water, which passes from the top of the palm tree to the center of the fruit – rain water is filtered by the many outer fibers that refine this beverage and make it naturally rich in vitamins and minerals.
We hope you've enjoyed reading this article on the health benefits of coconut water!