The Fat Burning Properties of Eggplant
You should never consume eggplant raw since it contains toxic properties. Eggplants are filled with water, which means they won't make you gain weight and can help you detox.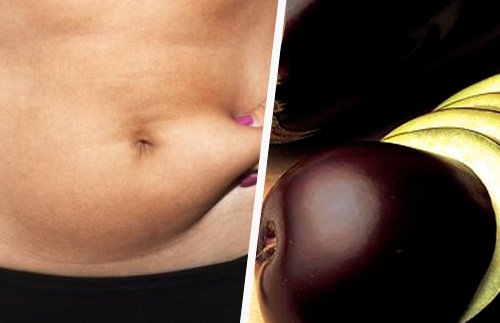 Next time you're at a farmer's market keep an eye out for eggplants, one of the most nutritious foods you can add to your weight loss diet.
Not only is it versatile in the kitchen, great grilled, baked salted or stewed, eggplant can also help you cut fat from your belly and help you keep your figure slim. Keep reading to find out about the fat burning and nutritious properties of eggplant.
Fat burning properties of eggplant
There are many fruits and vegetables that can help you drop weight, especially that belly fat, but you shouldn't set aside the power of the eggplant. This purple vegetable has a distinctive flavor, and not has minimal calories preserving but offers additional health benefits.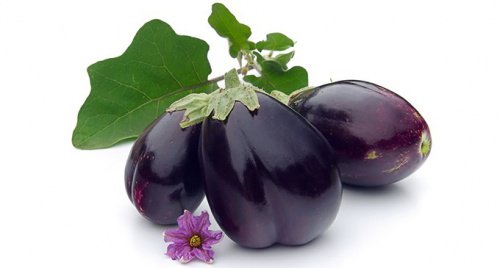 You should always eat eggplants cooked, never raw, because they contain toxins harmful to your body (think stomach aches). Eggplants get their purple coloring from anthocyanin, which bring their own benefits.
In addition, you'll get a healthy serving of antioxidants, minerals (like potassium) and vitamins. For every 100 grams you'll get only 20 calories. As an added benefit when you eat eggplants you'll feel full, meaning you should always include it in a weight loss diet.
And if that wasn't enough to convince you, eggplants have huge amounts of water. They can help improve circulation, provide fibers which help cleanse the body, reduce blood sugar and cholesterol levels.
Eggplants make an excellent diuretic to cleanse the body of excess liquids. They can also improve the function of your bile production, prevent anemia and boost the health of your skin. Used topically, they can help reduce the pain and swelling associated with sunburns.
If you're going to try eggplants, we recommend preparing them in the oven, steamed or baked — also avoid frying and layering on the fatty sauces.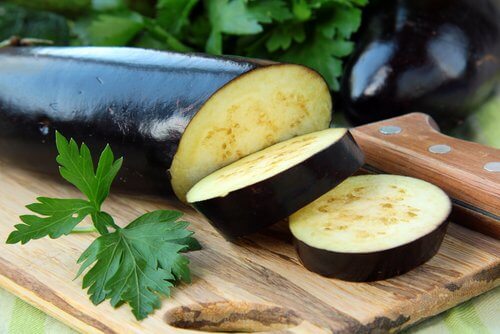 Infusions to target belly fat
The following recipe is simple and really effective to drop weight and eliminate belly fat:
Wash and dry a large eggplant and chop into small cubes.
Place them in a pot and fill with water to the middle or until the cubes are covered.
Let the eggplants boil for up to 5 minutes, remove and let cool.
Strain the eggplant mixture from the water; cool the water mixture in the refrigerator and store the eggplant for use in other recipes.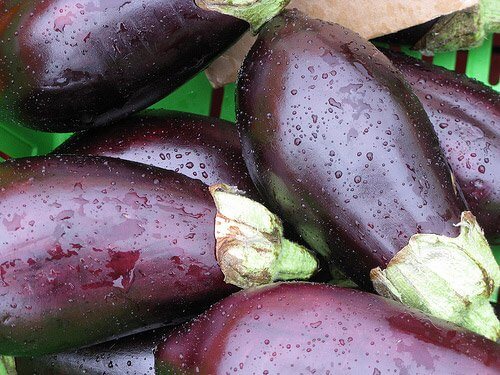 Consume the eggplant water at least four times a day, mix with orange juice for a refreshing treat. Make sure you have a glass before breakfast and another before bed.
Make this a part of your routine for up to two weeks and use only fresh eggplant when creating a new mixture.
Infusion with a twist
You can prepare this in much the same way as mentioned as above, only this time include organs. Chop a large eggplant into cubes along with one orange. Juice the orange and use around seven pieces of the prepared eggplant.
Blend in a blender and drink before breakfast. Try it once a day for two weeks. Combine with a sensible diet, exercise and water consumption.
Additional eggplant recipes
If you're hoping to loose weight but aren't certain what foods to add to your diet you'll want to keep eggplants in mind (and if you've take the steps above you'll have plenty of leftover eggplant with which to experiment with in the kitchen).
Eggplant rolls
Ingredients:
one large eggplant
one carrot
one green apple
olive oil
soybeans salsa
half a lemon
sunflower oil
pinch of ground garlic
salt and pepper
Peel the carrot and apple and julien to combine with the soybean salsa, lemon juice, sunflower oil, salt and pepper. Let marinate. Slice the eggplant and season with salt and pepper and place on a grill with light olive oil on low heat until tender. On a plate place the eggplant and center the carrot and apple mixture, rolling until covered.
baked eggplants
Ingredients:
two eggplants
100 milliliters olive oil
3 garlic teeth finely chopped
salt and black pepper
4 laurel leaves
one teaspoon thyme
Slice the eggplant in similar sized slices and place in a pot separating evenly. Add olive oil salt and pepper. Let bake and add once near tender the garlic, thyme and laurel. Place in oven for approximately 15 minutes.
Eggplant pate
This is an arabic recipe low in calories and tasty.
Ingredients:
two eggplants
olive oil
two garlic teeth
lemon juice
salt, pepper and cumin to taste
Slice the eggplant after removing skin. Grill lightly to brown. Chop in smaller cubes and place in blender, adding lemon juice and chopped garlic as well as olive oil and condiments. Blend into a smooth paste.
Eggplants stuffed with spinach and integral rice
Ingredients:
two eggplants
two cups of integral rice
handful of spinach
one carrot
one onion
two tablespoons olive oil
salt and pepper
optional: ham and cheese
Horizontally slice the eggplants and bake for 3o minutes. While baking begin to make the rice until tender. Once done, hollow out the eggplant and chop the meat. In a pan saute with the eggplant pulp with onion and carrot slices, adding the spinach. Re-stuff the eggplant with the mixture. You can substitute low fat cheese and ham.