The Amazing Benefits of a Yogurt and Lemon Mask
This natural yogurt and lemon mask is fantastic for your skin. To avoid any adverse side effects, however, be sure to apply it at night.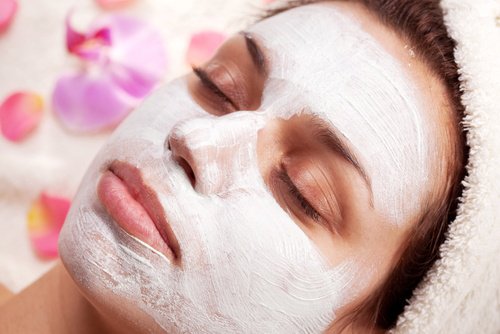 Your skin is exposed to a variety of external agents every single day. They can take away your glow, elasticity, freshness, firmness, and even reduce the overall health of your skin. One of the best natural remedies for these issues is a yogurt and lemon mask.
Some of the direct impacts those environmental agents can have on your skin include:
Skin spots
Wrinkles
Acne
Chemical product abrasion and redness (makeup)
Excessive sun exposure
The effects of lemon juice on different parts of the body are well-known, and it can be used to treat a variety of ailments.
When you combine it with yogurt, you get an excellent natural treatment that can replace a number of cosmetic products.
The incredible advantages of this yogurt and lemon mask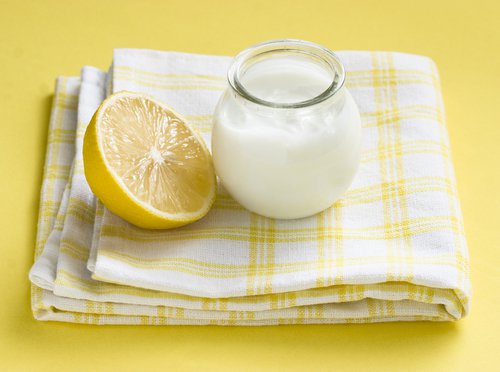 It's easy to make. Just mix it and apply. In just under two minutes, you'll have this affordable face mask!
It's cheap. You can make the ingredients yourself (in the case of yogurt) or grow them (lemons).
It's environmentally friendly. The ingredients used are all natural and contribute to nutrients in the soil as well as environmental care.
It's healthy. There are no chemicals that could be harmful to your health in these ingredients.
See also: Easy-to-make homemade yogurt
Benefits of yogurt and lemon
Yogurt
This natural food contains lactic acid, zinc, and calcium. From an aesthetic point of view, it provides the following benefits:
Deep exfoliation. Yogurt eliminates dead skin cells and facilitates cellular regeneration. It can help reduce redness or stains caused by the sun and aging, while also calming irritated skin.
Visibly reduces blemishes and scars.
Yogurt fights the signs of aging and helps reduce fine lines and wrinkles.
Cleans and minimizes the appearance of pores.
It softens your skin and adds firmness, because it stimulates collagen production.
It disinfects and moisturizes the face.
This is the ideal treatment for acne and blackheads.
It improves the appearance of your skin and adds luminosity and a fresh look.
Lemon
This citrus fruit is rich in vitamin C and alpha-hydroxy acids. It's beneficial both for your internal and external health:
It acts as a healing agent by facilitating the removal of dead skin cells.
It helps reduce any spots caused by the sun or aging, and adds shine to your skin.
Lemon speeds up cellular regeneration.
It improves the elasticity of your skin by stimulating the production of collagen.
It prevents the appearance of wrinkles.
We recommend reading: Home remedies for reducing wrinkles
How to make this yogurt and lemon mask
Ingredients
2 tablespoons of plain yogurt (40 g)
3 teaspoons of lemon juice (15 ml)
Preparation
Combine the yogurt and lemon juice to form a homogeneous mixture. You want it to be a bit runny.
Application
Distribute the mask with circular movements around your face and neck, using your middle and ring fingers.
Avoid applying this around the eye area.
Leave it on for 20 minutes.
After that time, rinse with plenty of water.
To finish, apply a moisturizing cream to keep your skin hydrated.
Some tips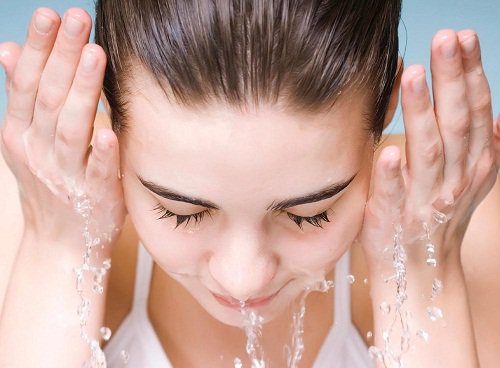 If you're going to apply lemon juice to your skin, make sure you do it at night, as exposure to the sun can cause spots to appear.
Before using this mask, wash your face and neck thoroughly with warm water for the best results.
You need to be patient and consistent with this facial treatment. The results won't appear overnight. Several applications are needed before you'll achieve your goals.
It's a good idea to use this mask two to three times a week.
If you want to convert the mask into a natural scrub, you can add a tablespoon of honey, brown sugar, or oats to the recipe.
Don't make too much of this mixture at once or it will lose its properties over time. It's best to prepare a new batch for each application.
Don't use fruit-filled or flavored yogurt. Only plain and homemade is advised. Remember that even after yogurt has expired, it can still be used as a mask.
If you're lactose intolerant, it's best to talk with a dermatologist before you start using this mask.
If you want to apply it to your hair, add a tablespoon of each ingredient in the recipe and apply it directly to your scalp. Use circular massage to apply it from the roots to the tips of your hair. Wait for 20 minutes before rinsing.