Find A Positive Self-Esteem Habit
Did you know that exercise, in addition to being good for your body, helps generate endorphins and gives you a more positive attitude about yourself? Set aside just 30 minutes a day to enjoy these benefits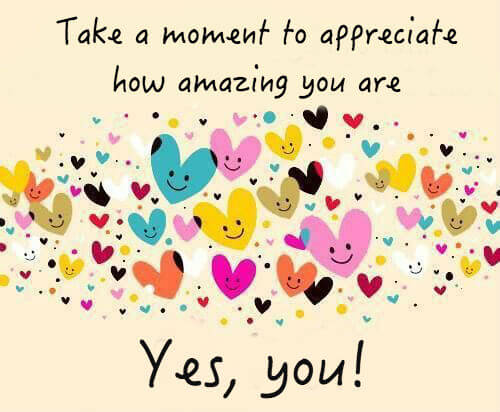 Self-esteem isn't something to be taken lightly. The more you love and respect yourself, the better your quality of life will be. It's important to remember that your thoughts and emotions also directly affect your physical health.
For example, a person who doesn't feel good about themselves will have less of an interest in keeping track of their diet than a person who is more content with who they are. Do you love and respect yourself? Do you like who you are as a person?
If the answer to either of those questions is no or you're not sure, try applying the following habits to improve your self-esteem and by extension, your quality of life.
Silence your negative inner voice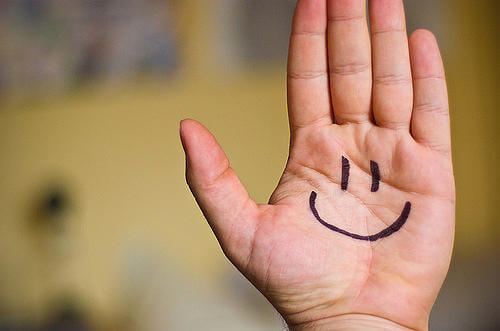 Low
self-esteem
comes mainly from the things you tell yourself. The whole world might be criticizing plenty of aspects of your life. But
if you're comfortable with who you are, none of that matters.
On the other hand, when the criticism or sabotage comes from inside you, nothing you do will be good. You might be the kindest and friendliest person on earth but still feel that it's not enough.
Silencing your inner voice means that you stop saying things like:
"I'm ugly"
"I'm not able to do anything"
"I'm not good enough"
"Nobody will like me"
It's not an easy process because your inner voice speaks without you even thinking. What's important, however, is that you become aware of how you communicate with yourself. You'll find that in a short time this positive self-esteem habit begins to improve your self-reflection.
Stop waiting for the approval of others
Are you basing your self-esteem on what other people think of you? Of course you want your friends and family to show their approval. But you can't depend on their approval in order to be happy.
It's important that you learn to make your own decisions based on what you want and need. Sometimes this means you follow a different path than everyone else. And that's okay, it's part of growing up and improving as a person.
The most important positive self-esteem habit is that you do the things that make you happy.
Exercise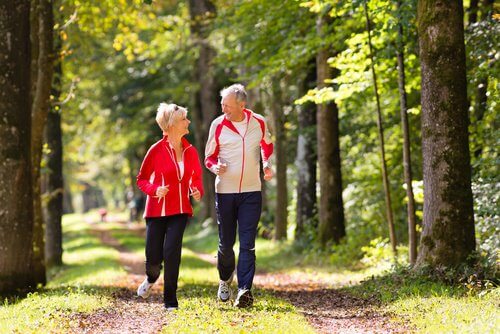 Getting
exercise
in general is a positive self-esteem habit. For starters, you generate endorphins that will make you feel more at ease and satisfied. In addition, having a body that's in good physical condition makes you feel better about yourself.
In the beginning it might be hard to start out, but once you form good habits you'll have an even harder time getting out of the routine! We recommend that if you're not used to doing a lot of physical activity that you take it slow.
It's a good idea to exercise 30 minutes every day, but you can start with just 10 or 15 minutes in the first few weeks.
Read also: Exercises to tone your arms
Learn to accept yourself
Maybe you think you have huge weaknesses or disadvantages compared to the people who surround you. Maybe you're right, but you have to learn to accept yourself as you are. Your characteristics, qualities, and flaws are what make you unique.
Sometimes it's too painful to accept that you're not everything you want to be. But you must remember that you also have special qualities that are important to others. Instead of worrying about what you might be missing in your life, whether you're overweight or have a job you hate, start trying to appreciate what you do have.
Your self-esteem will improve when you can stand up and give thanks for your family, friends, and all the other good things you have in your life. Sometimes just a change in perspective will make you happier.
Be social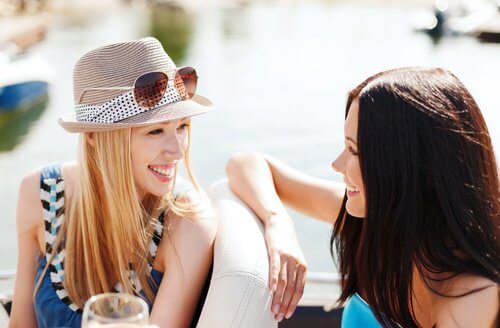 Having a social support network is important for improving your self-esteem. Knowing that you have people who stand by you will give you a sense of security and the confidence that you need.
In addition, spending time with friends and family helps you eliminate stress. Remember that stress negatively affects your cardiovascular system. Take time to talk to your friends, creating and sharing memories that will last for the rest of your life.
Be sure to surround yourself with people who are positive and supportive. Negative criticism and toxic relationships are some of the greatest enemies of your self-esteem.
Make a list of your qualities and values
Being generous with yourself is one of the hardest things to do. When you can see yourself with love and accept who you are, your self-esteem increases. You can start out with the positive self-esteem habit of making a list of all your good qualities.
At first it will be hard to do. If you find that you're stuck, ask for help from a close friend or a relative. You'll see that after an honest conversation you have a clearer image of the qualities that make you unique.
Review the list and add new qualities as you discover them. That way each morning you can reread it and modify it as necessary. Don't limit yourself: any quality is important.
Avoid being a perfectionist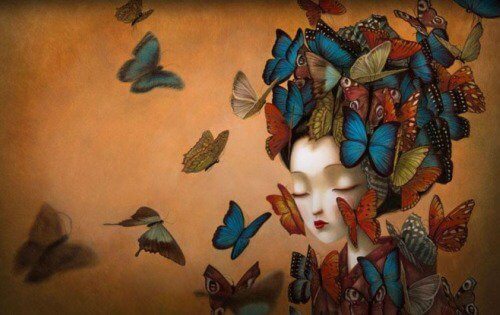 You have flaws just like everybody else. The key to having a healthy self-esteem is learning to accept this part of your personality.
Trying to eliminate all your defects will only make you unhappy.
If you focus on them too much, over time you'll only be able to see your life from that perspective. This vision is unhealthy and won't get you anywhere. The best thing to do is to stop worrying about it.
The first step is to set boundaries for yourself when making plans. Don't try to do what is beyond your reach – concentrate on living in the moment.

Visit this article: How does stress affect women?
A healthy self-esteem is the foundation of a happy life
Work on a positive self-esteem habit for you. If you don't feel like your life is the way you want it, you have to try to get it. Just do so in a way that allows you to live each day to the fullest.