You Need Time for Yourself: 5 Psychological Dimensions that Prove It
The time you dedicate to yourself must be quality time—you shouldn't spend it caring for others. These psychological dimensions explain why.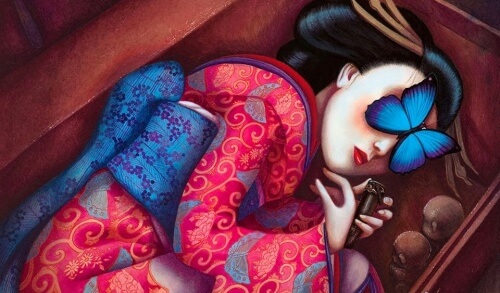 You need time for yourself, but you almost always dedicate your time to the people around you, or you get invested in situations that only intensify your sense of fatigue and anxiety.
Even though it's surprising, most people don't know how to rest properly.
Dedicating time to yourself doesn't mean you need to take a vacation every time you get overwhelmed by stress. It also doesn't mean that going for a walk is enough to solve the discomfort that, day to day, wears you down.
Investing time in yourself means, first off, that you know how to "disconnect," you know how to turn off the mental noise and establish that delicate but authentic connection with your needs, your thoughts, fears and emptiness to make decisions about your life.
Today, we'd like to explain how to externalize this interior discomfort, those psychological dimensions that reveal your need to invest a little more time in yourself.
5 psychological dimensions that prove you need alone time
Oftentimes, when vacation comes around, a lot of us prepare trips, time for recreation, and escapes, thinking that they'll make you feel wonderful.
But that wonderful "rule of three" isn't always fulfilled.
Getting away from your routine sometimes intensifies stress: trips, preparations, family reunions, sometimes having to plan every single thing to "take advantage of the time."
But one essential thing is that this time for you, that will help you feel better, you have to share with other people: your partner, kids, family…
Believe it or not, but we all need short periods of alone time every day.
Sometimes something as simple as dedicating two hours a day to yourself works better than vitamins. Let's take a look at which psychological dimensions show that, just maybe, you've reached the limits to your strength.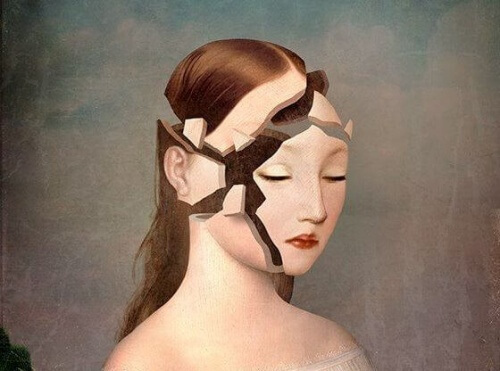 1. Bad moods and apathy
Every one of us goes through times where everything bothers us, where we're incapable of being in a good mood and nothing is interesting. These can be specific moments or days, but this problem turns into something a little different when it becomes chronic. This is the first of the psychological dimensions that prove you need alone time.
Always getting up with the feeling that you just don't have it in you to make it through the day, that you're walking against the current, that the people around you have priorities that don't fit with yours.
All of this, without a doubt, make up those tiny little details that end up leading to so much discomfort.
When it becomes so difficult to just let go of that bad mood, something is happening inside.
2. Feeling like you don't have time for anything
This phenomenon of lost time is a very common symptom associated with anxiety.
This isn't just having the clear sensation that you don't have time to do everything you're thinking about, but it also refers to experiencing an actual loss of time, between half an hour to one hour, where you feel like you didn't do anything, but can't remember what happened.
It's common to experience this during times of great stress and anxiety.
3. Self-perceived failure
No matter what you do, it's going to turn out poorly. This loss of self-confidence causes you to think that everything is out of your control. No matter how much you try, nothing depends on you.
This is a frustrating reality is a clear indicator that something is going on. This means you must pay more attention. You need to place yourself as a priority, and dedicate time for yourself.
4. Not feeling valued
We made reference to this in previous paragraphs: the world is fighting against you and it seems like the people around you make themselves a higher priority, taking advantage of the fact that you're always there for them.
When they need to breathe, you give them air; when they want to walk, you lay the ground beneath their feet.
This defenselessness could be in your mind, or it could be real.  Which is why you also need to know how to react and set limits.  Because not feeling valued could clearly lead to depression.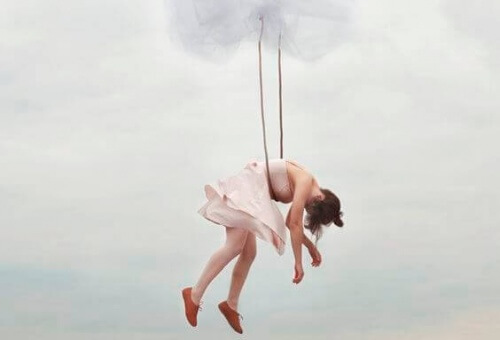 5. Psychosomatic symptoms
The last category of psychological dimensions is psychosomatic symptoms.
Not having time for yourself, not having space to think, to relax and have that internal conversation with yourself to discover what your priorities are and to think about the changes you need to make, all this causes your mind to react.
It creates the following:
Tachycardia
Excessive fatigue
Poor digestion
Insomnia
How to start dedicating more time to yourself
Taking a few vacations isn't good enough. You don't need to wait until Friday to be happy, or for vacations to be yourself. Your best moment is now.
Dedicating time for yourself is investing in health. It is a vital necessity, just like eating and getting dressed every day. So throughout the day, set aside one or two hours for yourself, exclusively.
This time with yourself should be high quality and, if possible, by yourself.
Some people meditate, others do yoga, and others simply sit down in front of a window and let out a long sigh, leading to deep calmness.
This time for yourself is what you need in order to connect with your needs. This is time to think about what you want, and what you don't want in your life.
Slowly, by understanding your priorities you'll begin to make decisions. Because in order to be happy you must be able to decide, and to move forward fearlessly.
The power is in your hands.