5 Amazing Tips to Show Off Your Skin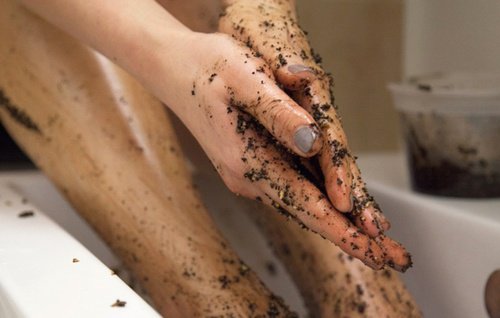 Healthy skin reflects beauty and health. The passing of time, sun's effects, a poor diet, and even stress tend to be its biggest enemies. So, what can you do to improve your look?
Sometimes, we tend to spend too much money on beauty treatments, creams, makeup, but we assure you that there are simple homemade remedies that will help you out. Discover how to get beautiful skin. You will love it!
1. Your Skin Is Very Sensitive. Watch Out for What Treatment You Apply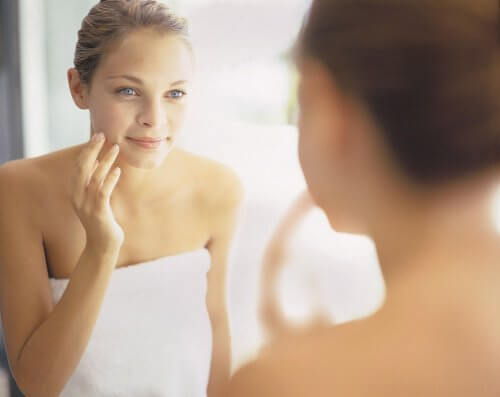 We sometimes invest a lot of money in buying creams that, far off from helping us, can be altering the skin's balance. Always read about the composition of what you are applying and avoid, above all, cleansing lotions that have too much acid, because they dry you out.
Try to get ones that have the most natural elements possible and are free of chemicals.
2. The Importance of Exfoliating the Skin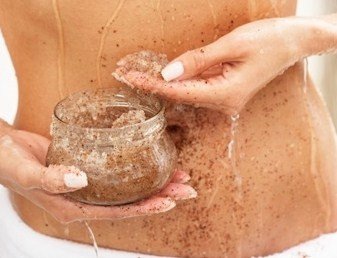 Exfoliating skin should become a routine. You should eliminate dead cells so that the skin can regenerate itself because cleansing the epidermis is something as important as cleansing your kidneys or liver, for example.
A simple way to exfoliate your skin while you shower is by using oats. You just apply three tablespoons of oat flakes to your shower glove. Then, while your skin is still wet, do a deep massage to reactivate and exfoliate.
Coffee is also an excellent exfoliant. In order to benefit from its properties, you can reuse the coffee you made in the morning, put it in a cup, and add 20 mL of essential almond oil. Stir it well and apply to your skin while you are showering. With the help of a shower glove, do circular massages on your skin. If you do this every day, you will notice that it is smoother and brighter.
You can make an amazing honey based exfoliant for your face. Use a tablespoon of honey, two ground almonds, and a few drops of lemon juice. Apply it to your face with your fingers, doing a small circular massage. Then, just rinse with cold water. It has great results!
3. A Better Diet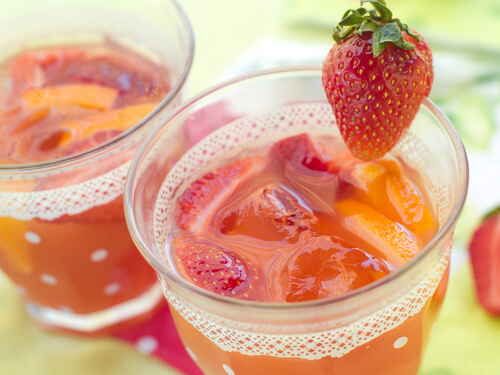 There are delicious natural juices that can help you get healthier, younger, and brighter skin. There are simple remedies that you can do every day that besides caring for your skin, will give you great vitamins and minerals. Take note of what the best juices are:
Carrot and apple juice: It is excellent to start your day off with. You only need two carrots and a green apple to make it. Clean them well and don't peel them, because the skin contains rich nutrients that are great for you. Put it in the blender and add a glass of water. You will love it!
Strawberry, cucumber, and lemon juice: A tasty juice rich in antioxidants that will hydrate your skin, giving it those essential nutrients that you need every day. Take 10 strawberries and a small cucumber, clean them and put them in the blender along with a glass of water. If you add a few ice cubes, you will get a refreshing drink for mid afternoon.
4. The Best Hydration for Your Skin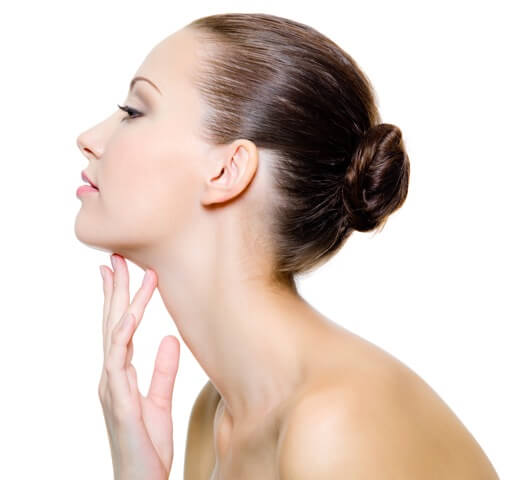 We have often talked about the great benefits of aloe vera. When used regularly, it gets you a more elastic, healthy, and hydrated skin, which is perfect for fighting the effects of the sun or premature aging.
It is recommended to apply a tablespoon of aloe vera gel on your skin in the morning. Put it all over your face and let it form the stiff layer with its sap. Leave it on for 15 minutes and then remove with a cotton ball that has been soaked in a chamomile infusion. It will do wonders for you.
At night, follow another simple essential rose hip oil based treatment. Apply 3 drops to a cotton ball and do a gentle massage. As a result, you will repair your skin, hydrate it, and tone it. It is excellent.
5. An Essential Secret for Beautiful Skin? Sleep for 8 Hours!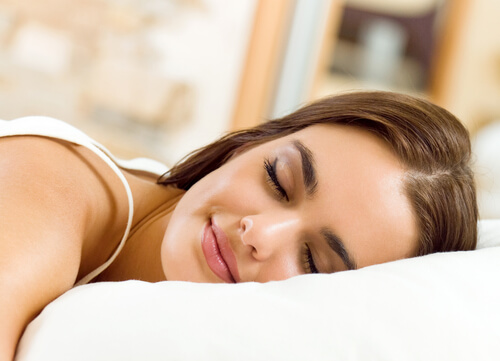 It may seem like a joke, but an amazing secret for getting great skin is sleeping for at least 8 hours. You should know that a lack of sleep causes free radicals to accelerate premature aging.
The skin loses its shine, the small capillaries in your epidermis get inflamed, you get filled with toxins, and experience the classic fluid retention. Horrible eye circles appear immediately. Not only that: not sleeping enough raises the levels of cortisol and glucose in your body, which favors hypertension and even obesity. Surprising but true.
Sleeping relaxes you, allows your body to be able to carry out its depuration and oxygenation functions and, consequently, makes your skin less inflamed and healthier. You will feel better and this inner well-being will show on your face and beauty. Remember this and never ignore the need to sleep for 8 hours every day: being able to show off younger and beautiful skin is possible. Just put these simple tips into practice!