Remove Mattress Stains and Odors Naturally
It's important to clean your mattress regularly to prevent odors and get rid of mites and bacteria that can be harmful to your health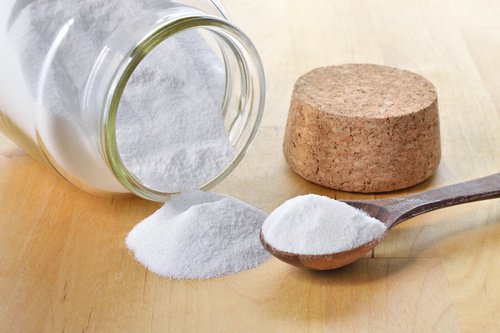 Your mattress is one of the most important pieces of furniture in the home, giving you a place to rest after you've completed all of the day's tasks.
Keeping it clean and in good condition is an essential component of allergy prevention, as well as giving you a relaxing place to get a good night's sleep.
While you might never actually see them, dirt, dust, mites, and germs can cause a variety of health problems, especially when they build up around someone who is sensitive to them.
Fortunately, there are several tips and tricks you can use from time to time to ensure that your bed stays clean and safe.
The following homemade solutions are inexpensive and natural options to help keep your mattress in perfect condition, free from all kinds of microorganisms.
Remove mattress stains with baking soda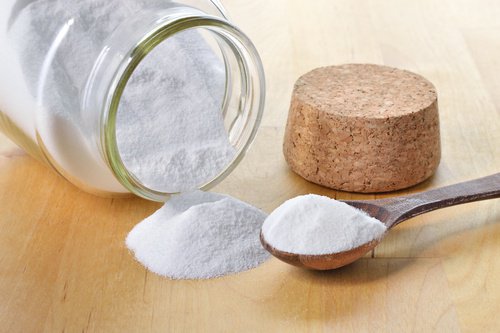 Baking soda is one of the best natural products you can use for this type of cleaning.
It has antibacterial and astringent properties that help remove moisture stains and unwanted odors.
It also acts as a natural detergent, ideal for unexpected spills and different types of liquids.
In this case we recommend that you combine the properties of baking soda with hydrogen peroxide, a very inexpensive product that you can find in any pharmacy.
Ingredients
4 tablespoons of baking soda (40 g)
1 cup of 3% hydrogen peroxide (250 ml)
2 drops of detergent soap
What should you do?
Add the baking soda to the hydrogen peroxide and mix well.
Add the two drops of liquid detergent and stir until you have a more or less homogeneous mixture.
When everything is ready, pour this mixture into a spray bottle.
Shake it well and spray onto spots where you have mattress stains or odors.
Allow it to air-dry or use a fan to dry more quickly.
When dry, rub your mattress with a brush or use a vacuum cleaner to remove any baking soda residue.
Disinfect your mattress with essential oils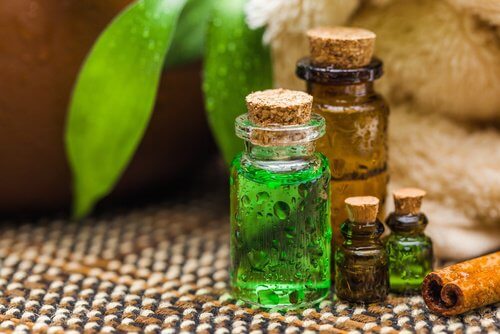 Some
essential oils
have very pleasant odors that can mask those bothersome ones.
In addition to that, many of them have disinfectant properties that help fight mites and various bacteria that accumulate on your mattress.
We recommend the following:
Thyme.
Rosemary.
Eucalyptus.
Lavender.
Cinnamon.
Now let's see how you should use them in order to thoroughly clean your mattress.
Ingredients
1 cup of baking soda (200 g)
8 drops of essential oil (your preference)
1 sifter, medium size
A hand vacuum
What should you do?
Add the baking soda and essential oil to a container that has a lid.
Shake it well until everything is well integrated, and then use the sifter to cover the area you want to clean on your mattress.
Let it stand for an hour and use the hand vacuum to remove any remaining baking soda.
Remove mattress stains with white vinegar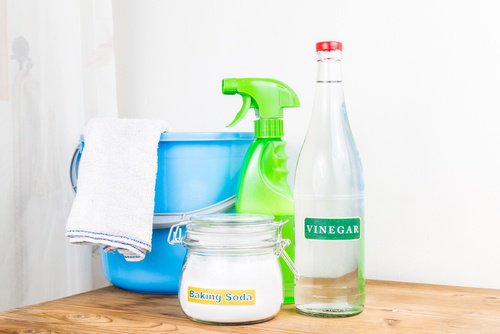 Stains from urine, sweat, and beverages are often
difficult to remove if they've been left for a long time without a proper treatment.
If this is the case in your house and you feel like your only option is to buy a new mattress, try this trick with white vinegar first.
Ingredients
1/4 cup of white vinegar (62 ml)
1/2 cup of baking soda (50 g)
3 tablespoons of hydrogen peroxide (30 ml)
What should you do?
Sprinkle the baking soda on the mattress and spray it with some white vinegar until it begins to foam.
Wipe it clean with a brush or a vacuum cleaner to remove excess baking soda.
If you find that the stain persists, moisten a sponge with hydrogen peroxide and rub it in using a circular motion.
Let it air-dry or use a fan.
We recommend reading "Use vinegar to clean your house"
Whiten and disinfect pillowcases and sheets
Your sheets and pillowcases are also important parts of your bed. You should change them every week or two to ensure that they stay clean.
To whiten and disinfect them, you can use hot water mixed with lemon and vinegar.
Ingredients
1 fresh lemon
1/2 cup of white vinegar (125 ml)
1 liter of water
What should you do?
Bring the liter of water to a boil and add the white vinegar and lemon juice.
After you remove it from heat, soak your pillowcases and sheets in the mixture for an hour.
After that time, machine wash them as you would normally.
As you can see, there's no need to buy expensive chemical products to leave your mattress looking spotless and germ-free.
Try this once a month or whenever you think it's needed.