The Best Natural Products to Clean Your House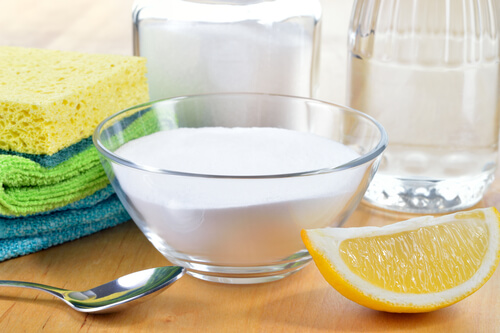 How much money do you usually spend on cleaning products for your home? Products made from chemicals are not always as effective as we might think. Sometimes it is worth remembering and applying these simple remedies that our grandmothers always told us about, natural elements that won't harm your hands and are easy to find. Do you want to know more about them?
Natural and Organic Products for Your House
Everyone likes to surround themselves with products that smell good, don't hurt your hands, and also keep germ and micro-bacteria away. The complicated part is that most of these products also contain chemical ingredients, which are very harmful to the environment. Many are even toxic, and most damage your hands little by little. So, how about if you look for natural products, that besides being effective won't cause any harm to yourself or the environment?
Uses of Apple Cider Vinegar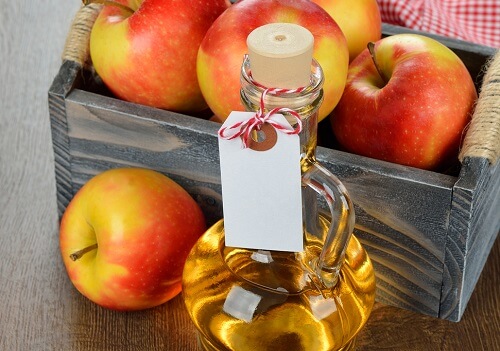 Glass cleaner: With just a cloth soaked in vinegar, you will get the shine and grease off of your cups and glasses. Then just rinse with hot water.
Great for cleaning microwaves. Put a small glass in and let heat for 4 minutes inside. The steam will get rid of the dirtiness.
Apple cider vinegar is great for making your metallic accessories in the kitchen shiny.
How about you free yourself of the calcification in the shower? A good resource is to scrub it with vinegar and let sit for 30 minutes. Then, wash with a brush, hot water, and a cloth, and it will look shiny new.
Apple cider vinegar is also great for removing makeup stains from your clothing. Use a cloth soaked in water and vinegar and remove it little by little.
Baking Soda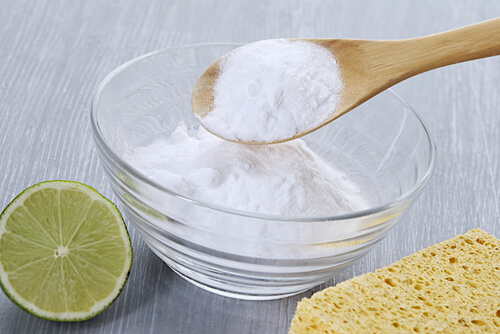 Pipe-cleaner: We all know it: most of the products we use are toxic. A good option is definitely baking soda. It is very easy: just pour baking soda down the drain and then pour a glass of vinegar. Let sit for 15 minutes and then rinse with hot water.
Fabric softener: Are you surprised? Current softeners basically function by creating a layer of grease on the clothing fibers to balance the action of detergent and lime. With baking soda, you can directly stop the lime from sticking to clothing so it will act as a softener and leave you with perfect clothing.
Odor absorber: Great for neutralizing the smell if shoes, pet blankets… If you would like to clean a rug for example, just sprinkle baking soda on it and let sit overnight. The next day, vacuum and it will be clean and odorless. The baking soda will become one of the best natural products for your home and its cleanliness.
The Power of Lemons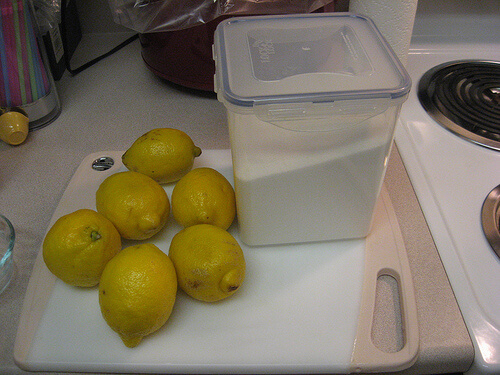 Lemons are a great resource for many areas in your house: they have a good smell, a degreasing and whitening effect… Moreover, lemon juice has antibacterial and antiseptic qualities, which is why many products that are used frequently include it in their ingredients. Lemons are one of the most well known products by markets and knowledgable people.
They are great for white clothing to get its color back, for example. What can you do? When you do laundry, put a half cup of lemon juice during the rinse cycle in the washer. You will see the amazing results.
When you are washing dishes by hand or in the dishwasher, add a few drops of lemon and you will get rid of grease.
Put a half lemon in the fridge and you will see how the bad odors go away.
They are also perfect for getting rid of any stains in the kitchen (on wood, rags, glass…). If you put a few drops of lemon in a little bit of water, you will get a great cleaner.