6 Simple Tricks for a Clean Kitchen
A clean kitchen does not require major investments in time or money. It is enough knowing the right products for each specific use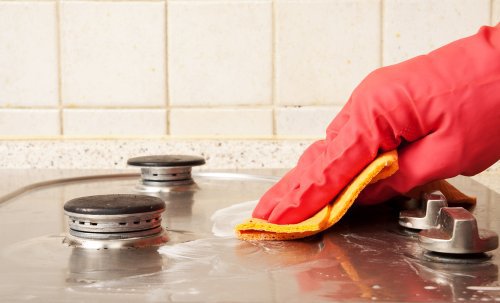 If there is a part of the house that gets dirtier than the rest, it is without a doubt the kitchen.
The grease that comes from cooking is one of the main problems that you will find when cleaning this part of the house.
Don't hesitate to try some of these simple tricks for a clean kitchen. They will be a huge help!
1. Clean the Countertop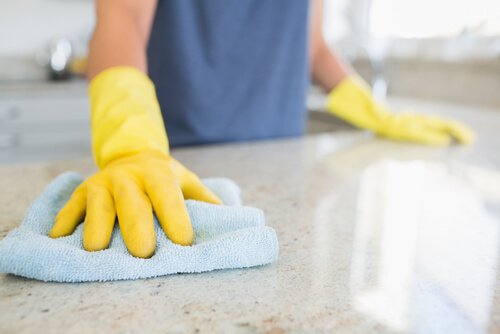 Countertops are one of the areas most susceptible to stains.
They are made of diverse materials, so it is important to acquire the right product that will not damage this part of the kitchen. It is fundamental to read the ingredients they contain.
For example, if your countertop is made of marble, you can clean it and it will remain stainless by following these steps:
Ingredients
1 cup of 70º alcohol or oxygenated water (200 ml)
Juice of 1 lemon
Lukewarm water (necessary amount)
What You Must Do
Mix the alcohol or oxygenated water with lemon and the necessary amount of lukewarm water. You will see by scrubbing just a little bit that it'll make the countertop shine like new.
Don't forget to read: How to use lemon and other natural products for cleaning
2. Range Hoods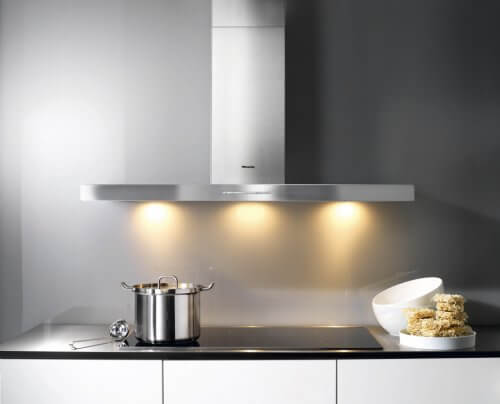 Range hoods are another tricky part of the kitchen, and a deep cleansing of this part of the house is important
It is a place that becomes very filthy and cleaning them requires certain effort.
If you have a steel range hood, you should know that to leave it clean and completely disinfected you need a little ginger.
It is also a useful trick that will help you clean any steel appliance or utensil.
3. Make Kitchen Utensils Shine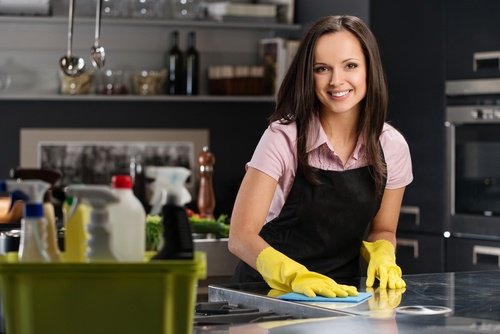 If your silverware is rusty, there is a way to rescue them so they shine brightly again.
Ingredients
What You Must Do
To recover the shine of your forks and spoons, you can use half an onion and salt and scrub the deteriorated areas. Short of this, you can also use water and soap to wash the plates. Both tricks will be useful.
If your utensils are ceramic, you can wash them with a little ammonia and detergent.
If they are made of wood, the best you can do is try to whiten them with lukewarm water mixed with oxygenated water. The results will be ideal.
4. How to Clean a Gas Burner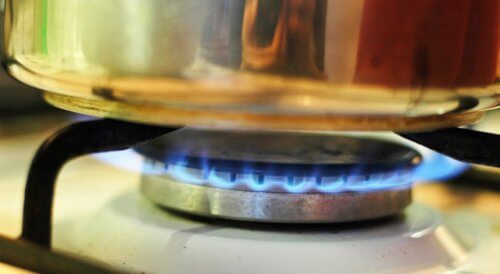 If instead of an electric range you have gas burners, you will have to clean them with the help of soap and water. But you must not forget that they can only be cleaned when they are cold.
When you have finished, put them back in their place again and you will be able to use them normally.
This area of the kitchen does not require daily cleaning, but you should clean it periodically.
You can find specific degreasers that will help finish off the grease and dirtiness of this part of the kitchen in a fast and effective manner.
5. Homemade Solution for Kitchen Furniture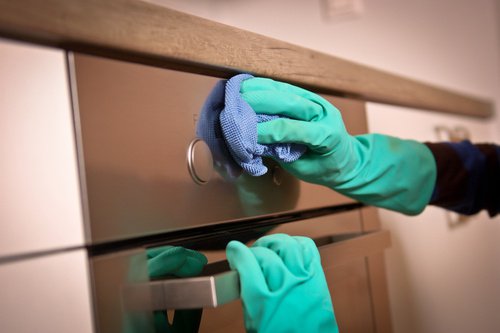 You can prepare a homemade cleaner for kitchen furniture.
Ingredients
1 cup of water (250 ml)
1/2 cup of vinegar (125 ml)
1/2 cup of vodka (125 ml)
What You Must Do
In order to leave them clean and free of any kind of grease, combine all the ingredients, shake them to mix them and pour into a sprayer.
Additionally, this will act as a disinfectant if you add a few drops of eucalyptus oil.
With such a simple mix, you will eliminate all of the lime residue and grease stains in the kitchen.
Without doubt, you will take a great deal of advantage of this useful solution.
Want to know more? Read: Using White Vinegar to Wash Clothes: What a Great Idea!
6. Goodbye to Lime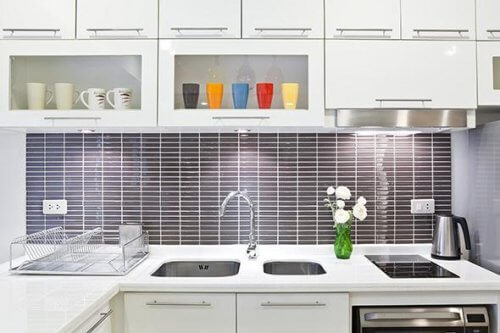 To forget about lime don't hesitate to try the following steps.
Ingredients
2 bags of citric acid (200 g) (the amount will vary according to the size and amount of lime)
Water
What You Must Do
To clean, you need to fill 2/3 of a teapot or a chosen container with cold water. Add the bag of citric acid and water.
Bring to a boil for 3 to 5 minutes.
Once this time has passed you will have to see if the white sediment has started to fall away or not.
Next, remove the teapot from the flame and move it from side to side; the remaining sediment will show how efficient the cleansing was.
After cleaning, dump out the dirty water and rinse out the teapot.
Finally, you only have to fill with clean water, boil and dump out again.
Repeat the procedure 2 times before returning to normal use.
Enjoy this simple trick that will let you have kitchen utensils free of lime.