5 Fabulous Tricks for Keeping Pillows Fresh and Clean
To avoid health problems and, what's more, to maintain them in the best conditions, our advice is to clean your pillows at least once a month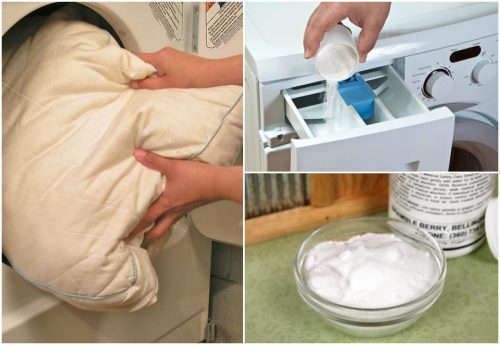 Pillows are one of those household items that need special maintenance if you want to make sure they stay in a hygienic state. Keeping pillows fresh is important if you need them to be suitable for everyday use.
Not a lot of people pay attention to it. However, pillows are constantly absorbing traces of sweat and dirt particles. In other words, they're a perfect environment for mites and bacteria.
Many people simply put a protective case over their pillows. However, it's inevitable that, at some point, dark spots and unpleasant smells will start to build up regardless and we'll think that it's time to throw them out.
But wait! Before taking such a drastic step, let's take a look at some tried-and-tested cleaning and disinfection techniques. These techniques can restore your pillows to their best condition at a price that won't break the bank.  
Here, we want to let you in on 5 of the best such tricks. Try them out today, and get in the habit of cleaning your pillows at least once a month.
1. Baking Soda and Vinegar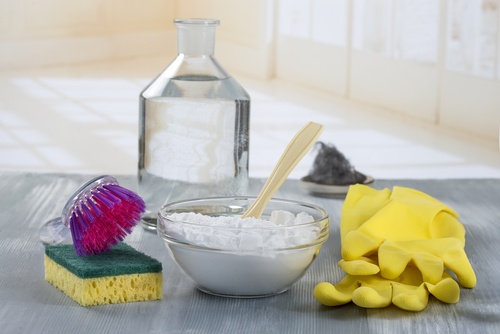 A mixture of baking soda and white vinegar results in a 100% natural product that will whiten and soften the fabric of your pillows.
These two powerful ingredients have antibacterial and whitening properties that facilitate the removal of dirt and sweat stains.
Ingredients
½ cup of baking soda (80 g)
½ cup of white vinegar (125 ml)
Preparation
Place the pillows in your washing machine. Then, add the baking soda and white vinegar once the drum is filled with water.
Let your machine complete its usual cycle, then remove the pillow and allow to dry in the sun.
2. Hot Water and Lemon Juice
It should be no secret to anyone that fresh lemon juice is one of the most effective bleaching and disinfecting agents that nature has blessed us with.
That's why it's no surprise that it's also one of the best allies when you're trying to restore pillows to their optimal condition. 
Ingredients
The juice of 6 lemons
2 ½ liters of water (10 cups)
Preparation
Heat the water. Once it's boiling, add the juice of 6 fresh lemons.
Then, carefully submerge the pillow. If necessary, add more water until the pillow is completely covered.
Leave to soak for 2 hours, and then wash with your usual detergent.
3. Baking Soda and Tea Tree Essential Oil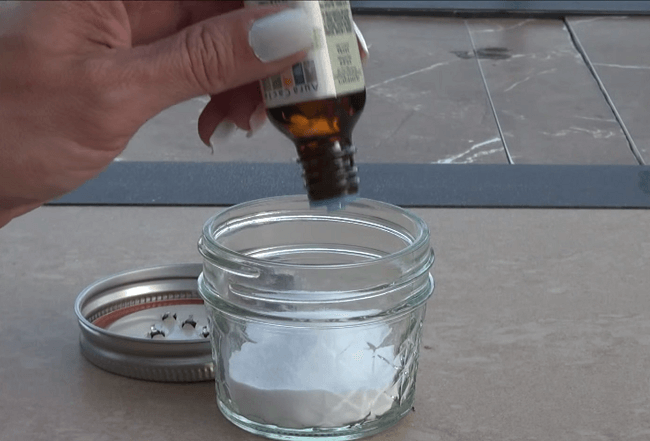 Combining baking soda with tea tree essential oil leaves us with a dry detergent that is fantastic at caring for our pillows.
The mixture helps get rid of nasty yellow spots caused by age. Thanks to its antibacterial properties, it also removes mites and bacteria.
Ingredients
½ cup of baking soda (80 g)
10 drops of tea tree essential oil
Preparation
First, pour the baking soda into a bowl. Then, mix it with the tea tree essential oil.
Mix thoroughly until you get a smooth paste. Then, simply spread the paste on the pillow and allow to soak for 45 minutes.
Once the time's up, just rub with a brush or cloth to remove the excess.
4. Detergent and Borax
The detergent and borax trick has become quite the star player in recent years. After all, people all over the world are taking advantage of its powerful ability to leave pillows looking 100% good as new and free of dirt.
This mixture gets rid of the sweat and other particles that slowly build up. Thus, it eliminates stains that can be as good as impossible to erase.
What's more, it has powerful antimicrobial properties that help to kill mites and other microorganisms.
Ingredients
1 cup of detergent (200 g)
1 cup of biodegradable dishwasher powder (250 ml)
1 cup of chlorine-free bleach (250 ml)
½ cup of borax (80 g)
Hot water (as necessary)
Preparation
First, take all necessary precautionary measures to avoid contact with these ingredients. After all, they can be toxic if they come into contact with open cuts or the eyes. We recommend that you wear gloves and a face mask while preparing this mixture.
The next step is simply to place all the ingredients in your washing machine in the usual compartment.
Then, put one or two pillows inside the machine.
After adding hot water, start it off on its usual cycle.
Once the cycle is finished, place your pillows in the sun to dry to make sure they don't pick up a nasty musty smell.
5. Hydrogen Peroxide and Lemon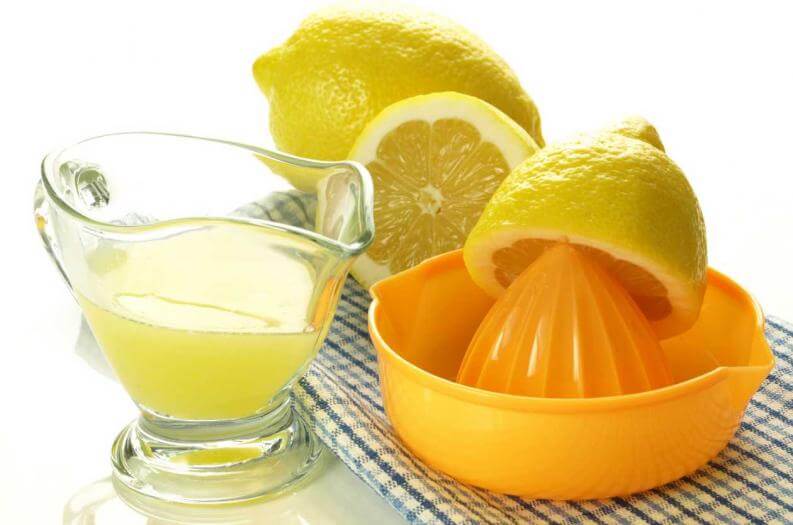 Simply by mixing together hydrogen peroxide and lemon juice, you get a powerful homemade bleach that has some fantastic active ingredients. These ingredients eliminate stains on your nice white pillows caused by sweat or saliva.
Ingredients
½ cup of lemon juice (125 ml)
1 cup of hydrogen peroxide (250 ml)
Preparation
Place the ingredients into a bucket full of hot water, and submerge your pillow for an hour.
Afterwards, just put the pillow on your washing machine's normal rinse cycle, and then allow to dry in the sun.
Are yyou wondering about those yellow, dirty marks on your pillows that you've been trying not to think about? It couldn't be easier – just choose any of the tricks we outlined here to keep your precious pillows clean and free of harmful microorganisms.