5 Ways to Bleach Towels without Harsh Chemicals
To get the best results when bleaching towels, besides using homemade remedies, it's important to follow up with the use of the sun.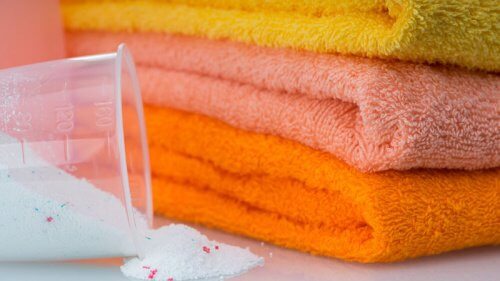 After showering or taking a relaxing bath, nothing is better than wrapping ourselves in clean, soft towels.
However, a towel absorbs dirt, bacteria, and fungus which tend to proliferate when it ends up damp.
Due to the above, towels lose their capacity for absorption, and little by little they develop a disagreeable odor that we can only eliminate by washing.
The problem is that many people don't know how to do this in the correct way and they don't get them white. Instead they get a dull appearance.
Luckily, there are a number of natural methods that we can use to have impeccable towels. These don't have harsh chemicals like conventional products.
Would you like to know what they are?
1. Baking soda and white vinegar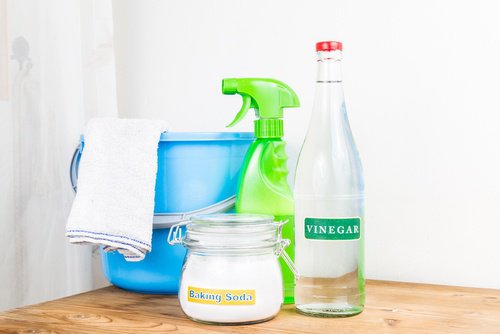 The mixture of baking soda and white vinegar results in an ecological cleaner that we can use for clothing as well as for various surfaces.  
Both products are very economical and tend to be available in the majority of homes because of their multiple applications for cooking and natural cures.
When it comes to cleaning, these items are considered excellent alternatives to chemicals. They whiten, neutralize bad odors and eliminate bacteria. 
In addition to this, they are fabric softeners that perfectly replace the harmful products that are used for the same purpose.
Ingredients
1 cup of white vinegar (250 ml)
1/2 cup of baking soda (125 ml)
Instructions
Place the towels in the washer machine, set on hot water and allow it to fill.
Add the white vinegar and start the wash cycle.
Leave the towels in the washer and fill it again with hot water.
2. Hydrogen peroxide
Hydrogen peroxide or oxygenated water is a chlorine free whitener that leaves towels impeccably clean.
Its application removes spots and grayness and eliminates the mildew that forms due to humidity.
Ingredients
1/2 cup hydrogen peroxide (125ml)
Detergent (usual amount used)
Instructions
Before starting the washer, add 1/2 cup of hydrogen peroxide with the usual amount of detergent that you use
Soak the towels for 30 minutes and start a normal cycle
3. Lemon juice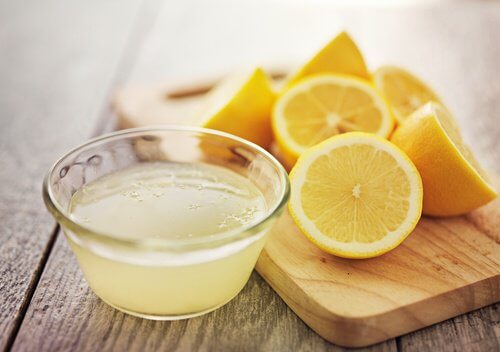 Citric acid from lemons whitens fabric and gives them a refreshing aroma that is very pleasant. 
Its advantage is that it works for all colors, since it doesn't contain harsh elements that cause changes in colors.
Ingredients
1/2 cup of lemon juice (125 ml)
Instructions
Squeeze several lemons until you have 1/2 cup of juice. Then mix with a quart of hot water and soak the towels in this liquid for 30 minutes.
After this, put the towels in the washer and start the cycle using the amount of soap that you always use to run a load.
4. Lemon slices
Lemons contain active ingredients that remove the spots and all of those bacterias that generate bad odors in the fabric.
Ingredients
Instructions
Cut four lemons into slices and boil them in a pan filled with a quart of water.
Turn off the heat and soak the towels in the lemon water for one hour.
Then wring out the towels and put them in the washer with a little soap
We recommend: 3 incredible remedies using lemon peel
5. Salt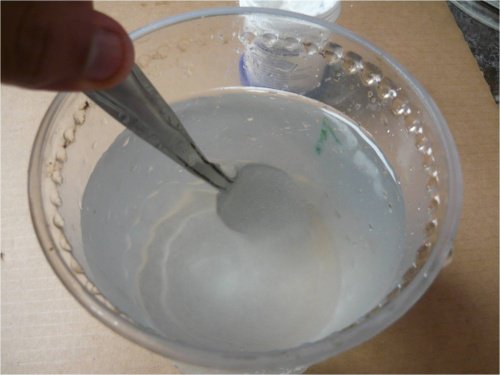 Even though it is unbelievable, salt is an ideal ingredient to bleach and leave a softer texture in the towels. 
Ingredients
1 tablespoon of salt (10 g)
Instructions
For each quart of hot water that you use, you will need to add a minimum of one tablespoon of salt.
After making the mixture, soak the towels for one hour and rub them to remove the dirt.
Put everything in the washer and start a normal cycle.
To conclude, remember that if you take advantage of the sunshine you will be able to obtain better results with the whiteners.
Do you have more tricks for natural cleaning?  Share them with us!