World MS Day: Overcoming Social Barriers
World MS Day is every May 30th. In 2021, the "MS Connections" campaign was still in force, which emphasizes the social aspect of the disease.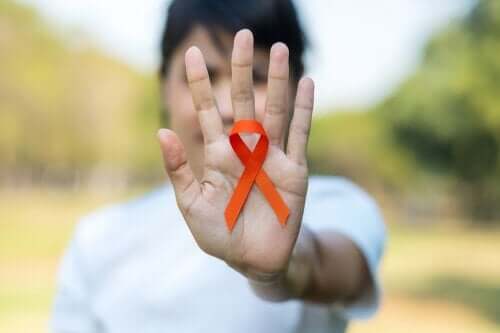 Since 2009, May 30th has been commemorated as World MS Day, an original initiative of the International Multiple Sclerosis Federation. The motto from last year until 2022 is "MS Connections." Through it, it seeks to increase the connection between the community and affected patients.
Similarly, it's intended to raise awareness about the importance of quality care in all areas. The proportion of adults affected by MS isn't going down, and its appearance at an early age is a growing concern in the medical community.
People who suffer from it tend to isolate themselves socially because of their symptoms. They have a hard time relating, so they spend more time inside their homes, disconnecting. What can we contribute as a community? Some things we can do are:
Spread outreach news about multiple sclerosis.
Establish support networks for patients, with family, neighbors and friends, focused on facilitating the activities of daily life.
Take advantage of the virtual existence of social networks to maintain contact between patients and their peers.
Of course, learning about the disease is also important when it comes to contributing. Therefore, we'll show you a brief review of its characteristics, main causes, and symptoms. Keep reading!
What is multiple sclerosis?
At its core, multiple sclerosis is a disabling neurological disease. Basically, it's one of many autoimmune disorders that humans can suffer. Through antibodies that attack the body itself, the myelin covering the nerves is destroyed and disappears in the form of lesions.
Myelin is a fatty covering that facilitates the transmission of nerve impulses between neurons. Without it, there are delays in connecting the brain with parts of the body, and so they experience symptoms.
At first, it's common for patients with multiple sclerosis to start with a lack of strength in the lower limbs and a strange sensation in the body. They may feel numb, tingly or like a surge of electricity.
Then, the tremors and incoordination start. Walking is difficult with a notable loss of balance. If accompanied by vision disorders, it can make the person feel more isolated. At this point, they feel like they can't play sports, shop or visit friends.
Causes and risk factors
The organizations that study and support patients remember, on this World MS Day, that there are no clear indications of the origin of this disease. Although we know it's autoimmune, we don't know the root of the issue.
Beyond understanding that the immune system attacks the myelin sheath of the nervous system, we know some risk factors. These are:
Young adults: The most affected age range is people between 20 and 50 years old.
Women: There's up to three times more chance of having MS in women than in men.
Heredity: If a relative has the pathology, there's a higher risk for their children to have it. Also, it's more common among certain ethnic groups, like particular European regions.
Tobacco: Smokers add another consequence of smoking to the risks of multiple sclerosis.
World MS Day: MS Connections
As we said, World MS Day 2021 proposes, through the slogan "MS Connections," to combat the social isolation these patients are involved in. To this, we should add that depression is usually associated with this condition, which affects almost 50% of patients.
Beyond this depressive state, protective factors of social isolation have been identified. In other words, there are groups of patients with MS who respond better to the social consequences of the symptoms, like people with university studies and young people.
The scientific data are essential to understand that while having more freedom, these patients are less depressed. This will be a protection for the developing condition, and a safeguard to prolong life expectancy.
Disability due to the disorder destroys the social network of those affected. They can't work as they did before or attend the places they frequently went to. Also, sometimes they don't even have the strength for a phone call.
Therefore, the International MS Federation calls on the community to fully understand the effects of the disease, and how social ties contribute to giving patients a better quality of life. At the same time, there's constant work to reate connections to achieve quality healthcare.
Campaign approaches
The "MS Connections" campaign, promoted through World MS Day, has some approaches to help people and organizations celebrate. Some of these are:
Breaking down the social barriers that make MS patients feel isolated and lonely
Create support networks in the community for people affected by the disease
Promote habits for a healthy lifestyle in MS patients
Lobbying to improve health care for people with multiple sclerosis
Link affected people with disease research
Connect on World MS Day
The possibilities for generating social connections are increased thanks to technology. On World MS Day, they're a reminder of what we can do to help these patients. If we break down the social barriers that the disease imposes, we can make life better for all.
For this reason, the International Multiple Sclerosis Federation has made resources publicly available so the whole community can participate. Likewise, it promotes creating tools to create positive changes in the lives of the affected people.
It might interest you...