World Hepatitis Day: The Disease Is Preventable
World Hepatitis Day, which has two annual dates to commemorate, is a reminder of a preventable disease. Read this article to discover the different types of this disease, and how you can avoid it.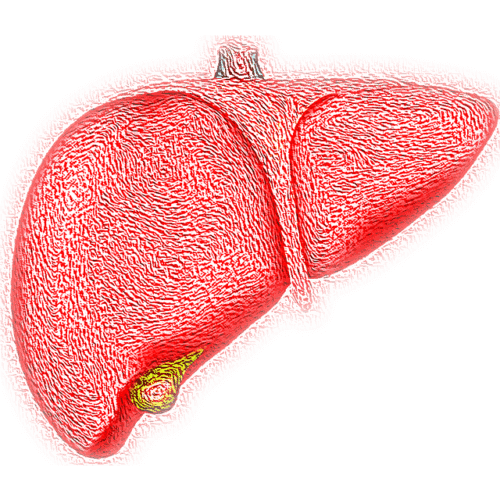 There are two annual days to commemorate World Hepatitis Day: May 19 and July 28. Both have enough acceptance, and in general it depends on the region you live in as to which one is observed.
The important thing is to recognize that hepatitis is a very prevalent disease on the planet. Indeed, not all hepatitis is the same, and there are different varieties with different severities.
Each year, an estimated 1,400,000 people lose their lives due to a disease associated with hepatitis, whether acute or chronic. That makes it the most lethal infectious disease after tuberculosis, as well as one of the most prevalent in all latitudes, surpassing AIDS.
On World Hepatitis Day it's important to highlight that they're preventable diseases. We're in a position to greatly reduce the number of cases, including moving towards eradication, since we have vaccines.
The other date of World Hepatitis Day
Besides May 19, the other day for World Hepatitis Day is July 28. This second option arose from the initiative of patient groups that, forming an international alliance, proposed the second day to the World Health Organization (WHO).
Therefore, with the motivation of the World Hepatitis Alliance (WHA), the WHO dedicated an entire assembly to the topic of hepatitis, especially viral hepatitis. Among them we have A, B, C, D, and E.
July 28 is the birthday of Baruch Blumberg, the scientist who discovered hepatitis B. The international alliance agrees to keep both days, and encourages public health institutions to carry out awareness actions in the two months.
What is viral hepatitis?
Hepatitis is an inflammation of the liver tissue. The most relevant are those that are caused by specific viruses that have an affinity for hepatocytes – liver cells. There are five of this kind of virus, and we'll remind you of them on this World Hepatitis Day.
A: Type A virus is transmitted by the fecal-oral route. An infected person can pass it on to another due to a lack of hygiene, which makes it a highly transmissible infectious agent in areas with sanitation problems. Hepatitis A is acute and doesn't become chronic. The symptoms are very similar to gastroenteritis.
B: This virus poses a significant danger to public health. It's transmitted through bodily fluids and can be passed from mother to baby during pregnancy. The areas of the planet most affected are Africa, the Middle East, India, and the Amazon. It has a tendency to become chronic, later leading to cirrhosis and liver cancer. There's a vaccine capable of preventing this infection, and luckily, it's mandatory in many countries.
C: This viral particle has its highest transmission between humans through blood. In general, health professionals without adequate protection and intravenous drug addicts who share syringes can become infected. Most patients suffer from a chronic form, and more frequently than in hepatitis B, it progresses to cirrhosis and liver cancer. This type doesn't have a vaccine, but new treatments have cured some patients.
D: Hepatitis D is a delta virus. This means that it can only infect patients who already have hepatitis B. Logically, the prevention method is the vaccine against hepatitis B.
E: This was the last hepatitis virus scientists discovered. Apparently, you can contract it from drinking water contaminated with the particle. It's a rare disease that's mostly found in Asia.
Prevention through World Hepatitis Day
When it comes to infections with such a high possibility of prevention, campaigns for World Hepatitis Day tend to focus on this aspect. In fact, vaccination and hygiene are the pillars of preventive information.
Vaccination against hepatitis B has been a giant step for public health. As more people access these vaccines and complete their vaccination schedule, the number of patients will decrease, as well as the children infected by their mothers.
Regarding hygiene, there are two sides: personal hygiene and public health. In fact, improving waste disposal conditions and waste disposal in cities and towns helps reduce the spread of hepatitis A and E.
In addition to this, sexual contact can transmit the disease. For this reason it's part of the work to prevent sexually transmitted diseases through the use of condoms.
It might interest you...