Why It's Important to Donate Blood in the Summer
Do you know why it's important to donate blood in the summer? Let's discover why we need more blood donors now more than ever.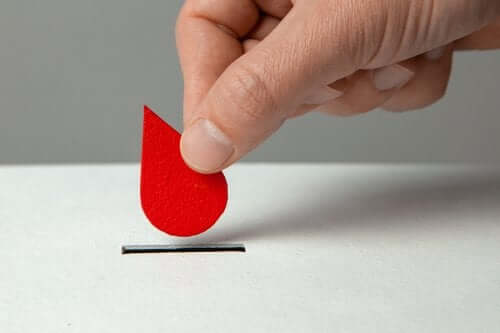 Donating blood is such a selfless act and can help save so many lives every year. There are donation sites across many of our cities. Occasionally, you can find a mobile site that will stay in one place for a few days. But, why is it important to donate blood specifically in the summer?
Throughout June, July, and August, there are many campaigns aimed at making the general public aware of the importance of donating blood in the summer. This is because the number of donors drops drastically because of the holidays. The 14th June is World Blood Donor Day and is celebrated to say thanks to all the donors for their generous service.
Why it's important to donate blood in the summer
While most of us are able to go on vacation, there are many who can't due to illnesses. For the sake of their own health, they need to stay in hospital for treatments such as chemotherapy or undergo an organ transplant. These people wouldn't survive without the heroic act of blood donation. Blood is indispensable for these situations, and for many others too. However, why is there a decline in donors during the summer?
You may find this interesting: Is a head transplant really going to happen?
What does the Cordoba blood bank have to say?
The blood bank in Cordoba, Spain, reiterates the importance of donating blood in the summer due to the amount of Christmas celebrations. If there are fewer donors in the summer, the months in the run up to Christmas could be in crisis.
According to this particular blood bank, the amount of donors is also drastically low in January and February. Because of this, they use many campaigns to make the general public aware that it's important to donate blood all year round. But, above all, it's at these times when the number of donors decreases so much.
The amount of summer accidents is increasing
Another reason why it's important to donate blood in the summer is because there are more accidents. You're more likely to have an accident while driving if you don't stop for breaks, because the surface of the road is slippery after it has rained or because something has distracted you.
The amount of people who lose their lives on the road increases each year. This is why it's so important to donate blood. We can help health centers and hospitals by making sure they have enough plasma to deal with these types of situations.
You may find this interesting: Anemia and Iron Deficiency: Are They the Same?
Donating blood saves lives
Donating blood in summer is very important, but we should donate year round if possible. As we've already mentioned, thousands of people need a transfusion after an accident. However, blood is also needed for the following too:
Women who suffer with birth complications and lose too much blood
Children diagnosed with severe anemia due to malnutrition.
People who have been affected by a serious trauma that was because of a traffic accident.
People that need to have an operation (ovarian cyst, appendicitis, intestinal obstruction …).
Blood donations are so important for all these situations. Just like other donations, we have to bear in mind that blood has an expiration date. It's also very common for hospitals to be short of a specific blood type, such as Type A-.
Have you ever donated blood? Have you ever been to a donation center? If you're healthy and are able to donate, don't think twice about it. Together, we can help each other. Donating just a little blood can help so many people.
It might interest you...