Why Do Esports Gamers Retire Before the Age of 24?
There are careers that are strikingly fleeting, but eSports gamers are at the peak of early retirement. Today, we'll tell you why many gamers retire before the age of 24.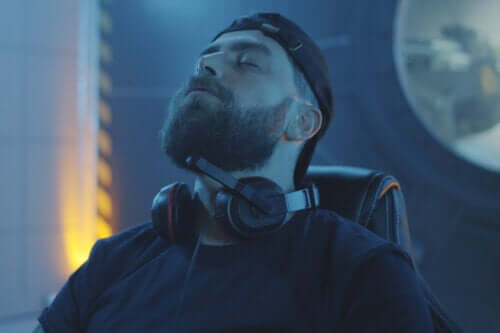 Youth and longevity are very important when we enter the world of sports. In fact, it takes on a new interpretation at extreme levels if we analyze why eSports gamers retire before the age of 24.
Why is this so?
It all comes down to the hours gamers spend in front of a screen performing constant combinations under strict conditions involving reflexes and endless energy. The exhausting lifestyle that these video gamers lead takes its toll after a short time, degrading their eyesight and mental lucidity.
At the same time, there are characteristics required by each game mode (RPG, RTS, rail shooter, etc.) that allow for the presence of a variable age range. Now then, let's discover the conditioning factors affecting gamer retirement below…
Why do eSports gamers retire at an early age?
Among the factors that influence why eSports gamers retire are injuries, loss of reflexes, mental burnout, muscle fatigue, and lack of success. We'll go into detail regarding each point from the following points:
1. Gamers retired because of disabling injuries
Yes, gamers also get injured, with the most damaged areas being the shoulders, fingers, wrists, and back. That being said, some physical problems only represent a short time off of work. However, other recurring ailments cause video gamers – irremediably – to opt for retirement.
This happened, for example, with Thomas Paparatto, who left the world of professional competition at the age of 25 due to severe thumb and wrist problems.
So, we can say that the main injuries affecting gamers are tendinitis, carpal tunnel syndrome, spinal bone deviation, and compartment syndrome.
2. Loss of reflexes
The loss of reflexes is another of the variants that accelerate retirement, even before the age of 24. There's a great deal of debate about this, as some specialists claim that the decrease in reflexes isn't evident so soon but, rather, after 39 years of age.
At the same time, the journal Plos One published a study with a sample of 3305 StarCraft II players, concluding that the maximum response in terms of movement and reaction speed occurs at 24 years of age. Then, a gradual decline begins until it falls outside of the levels required for high-level competition.
3. Gamers retire because of mental attrition
The high levels of concentration that gamers must maintain for approximately 16 hours a day produce wear that's very difficult to assimilate. The accumulation of games and increasingly complex training is what leads to notorious mental exhaustion. In addition, there's the pressure to win, as it's a sport in which prizes validate one's participation.
This saturation contributes to stress, reduces performance, and forces players to take a break, which is often definitive, to assume other roles within the world of gamers.
4. Muscle fatigue
Next, we have muscle fatigue as another reason why eSports gamers retire before the age of 24. Along with reduced sleep hours, gamers are exposed to sustained muscle tension, which is usually concentrated on the cervical and lumbar area.
Although gaming chairs continue to improve their designs in favor of ergonomics, the fact is that being static for so many hours and the absence of rest cause muscle contractures to appear regularly.
5. Some gamers retire because of lack of success
The final reason why eSports gamers retire so young lies in the lack of expected results. Only a small group ends teachers their expectations when it comes to capitalizing on the hours of effort they put in.
In fact, according to estimates, a large number of players produce a total amount of $10,000 per year. As a result, they often end up embarking on other initiatives to obtain income, such as streaming.
Exceptions in eSports
As we've mentioned, 24 seems to be the age at which video gamers begin to be labeled as "old" and many end up retiring. Besides that, there are exceptions in two styles: shooting and fighting.
In shooting, the maximum age range can be between 33 and 37 years old. In combat, there are cases ranging from 28 to 31 years of age.
Why the greater longevity?
Well, it's due to the options that these modalities offer to counteract the ability to react from experience and the analytical eye. The strategies vary, but they manage to be competitive and demonstrate that some players can stay in the game past the age of 30.
Some of the names that prove that age is just a number are the following:
Carlos "Ocelote" Rodriguez
Enrique "Xpeke" Cedeño
Ken "SephirothKen" Hoang
Ana "aNouC" Oliveras
Brandon "Saintvicious" DiMarco
A gamers' life after retirement
Not everything's over for gamers when they put an end to their career in the battle zone. When they retire, a new stage begins that's based on the experience gained in a period that, although brief, helps them to accumulate important lessons.
Therefore, they have the option of mentoring gamers that are at their peak, streaming games, and leading a team of their own. What's more, those with a broader vision accept opportunities as CEO.
All in all, in a gaming environment that's constantly growing in its media exposure, we'll see whether the trend of eSports players retiring as newcomers continues or whether other conditions are created to extend their careers.
It might interest you...