What Should You Know About Fibromyalgia?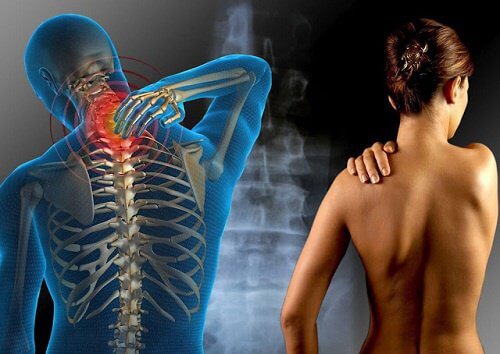 Fibromyalgia is a chronic disease that affects thousands of people around the world.
In many cases, the people who suffer from this disease don't show any visible symptoms, but in reality, they have to deal with a sharp decrease in their quality of life.
Several symptoms of this disease include pains that affect the muscles, joints and bones, fatigue, as well as digestive and emotional problems.
The most worrying thing about fibromyalgia is that it's difficult to tackle, since a person may appear to be in good health even if they're in pain.
Because of this, it's important to know about this disease in detail, to identify its symptoms and know how to combat them.
 We've compiled a series of relevant data that will help you better understand this condition.
Discover them below!
What happens in the body of a person who suffers from fibromyalgia?
People with this disease develop a series of symptoms that are at first difficult to understand because of how they show up.
In fact, those who are around the fibromyalgia sufferer may think they're pretending to be in pain because they look well.
The truth is that the sensory nerves that send pain signals to the brain begin to present flaws. As a consequence, aches and pains are triggered by cold and hot stimuli as well as stress.
The pain doesn't occur directly in the affected parts of the body, but in the brain.
What are the symptoms of fibromyalgia?
Because of its complexity and similarity to other conditions,
it's often difficult to know how to diagnose someone with fibromyalgia.
However, the most common symptoms include:
Muscle, joint and bone pain.
Feeling tired.
An irritable colon.
Anxiety and depression.
Hypersensitivity to pain.
Headaches and migraines.
Concentration and memory problems
Numb hands and feet.
What are the causes of fibromyalgia?
So far, specialists have not determined an exact cause for this disease. However, it is recognized that certain factors have a relationship with the appearance of fibromyalgia.
Cases inherited from parents to their children (genetics).
Emotional trauma.
Sleep disturbances.
Constant exposure to chronic stress.
Excessive consumption of oxidants from tissues, such as refined sugar.
Autoimmune diseases.
Rheumatoid arthritis.
Who is most affected by fibromyalgia?
Fibromyalgia can affect men, women, the elderly and children.
However, the research done regarding this condition has been able to determine that the female population is the most affected, especially those above the age of 45.
In addition, the risk of suffering from this disease increases if you are suffering from disorders such as Lupus and arthritis.
Can it cause cognitive problems?
Besides physical pain, cognitive problems such as memory loss and difficulty in concentrating can also occur if you suffer from fibromyalgia.
This is known as fibronectin and is the reason why patients can lose important things or feel disoriented.
Why is it important to avoid stress?
Continuous stress is not only a possible cause of fibromyalgia but can also increase the intensity of the symptoms of this disease.
Those affected by fibromyalgia feel more pain, feel more tired and experience general malaise if they're also stressed.
Is there a cure for fibromyalgia?
So far there is no known cure for fibromyalgia, as it's a chronic problem that encompasses several types of ailments.
Since the symptoms are similar to those of other conditions, diagnosis is often inaccurate and conventional drug therapy is usually recommended.
It's also possible for fibromyalgia sufferers to receive psychological attention in order to learn to live with what happens in their bodies.
Drugs that help ease the aches and pains caused by this condition include analgesics, antispasmodics, sedatives, and antidepressants.
However, the pain tends to come back after a while.
What are the key ways to deal with the disease?
While medication is helpful in reducing pain,
it's critical that patients make lifestyle changes.
A balanced, high-quality nutritional diet will help strengthen bones, joints, and muscles.
It's also important to do low impact exercise, preferably supervised by a sports professional or physiotherapist.
Finally, it's essential to have psychological support to face each of the phases of the disease.