What is the "Rescue Remedy"?
Bach's flowers can help us overcome nervous breakdowns and difficult situations.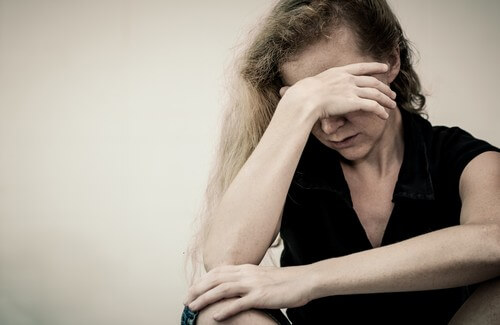 People frequently find themselves in situations of emergency better known as crises. Said crises are most easily defined as the experiences that a person has when they find their emotions overflowing and lose control. In these cases, the affected individual is invaded by tension that cannot be so easily overcome nor controlled nor unloaded.
Emotional, physical, and mental crisis
These situations of crisis can present themselves in the face of trauma, bad news, panic attacks, anxiety, fear, tension, violent arguments, a confusing state of mind, agitation, and any other circumstances where the person feels a need to be rescued. In addition, there have been cases where women have turned to this remedy for severe headaches, period cramps, or uncontrollable nerves.
The "Rescue Remedy"
The well-known Dr. Edward Bach (1886 – 1936) discovered the therapeutic qualities of floral essences and created a natural remedy to "rescue" those patients that found themselves in a state of said crisis. The treatment, called the "Rescue Remedy", was considered a first aid remedy that helped those who felt helpless to face difficult situations. The remedy also comes in the forms of drops of creams. Its flavor can vary depending on the brand or on the floral essences used.
What is it made of?
This first aid medication is composed of 5 flowers, whose qualities are as follows:
Rock Rose: this helps to keep panic and terror at bay in the face of an unexpected situation.
Clematis: this helps to keep you in an alert state and keep you in control and in contact with reality.
Cherry plum: this flower helps to alleviate desperation and prevent shock.
Impatiens: This resolves tension, anxiety, and stress. It also soothes muscle pains.
Star of Bethlehem: The five recoveries are stored in this flower. The consumer will recuperate their emotional, physical, and mental structure, and in the process it also soothes their regret, anxiety, and pain.
This combination of flowers had been previously studied in order to try to shield patients from any situation lacking in calm and tranquility.
How do I take it?
The dosage of this remedy can vary depending on the state of mind of the patient. It is usually recommended to take 4 drops 4 times a day. In extreme cases up to 10 drops each morning and 10 each night has been recommended. Additionally, if the person really feels that they are losing control they can take 4 emergency drops at any time of day.
The best way to take the drops is to apply them with a dropper below the tongue, allowing it to sit and act for a few seconds, and then swallowing. It is best to do it this way because when you allow the drops to sit under your tongue, your body absorbs them more quickly which allows its effects to take hold within a few minutes.
Since it is a natural medication, there have been no cases of overdose, harmful secondary effects, or negative reactions. The patient will simply feel calmer when they take it, be able to think more clearly and be able to take control of their body and mind in face of any unfavorable situation.
Natural is always better
Nature has provided us with all of its power to care for our health and our lives. This Rescue Remedy has been viewed as a natural treasure by many patients that have lost control of their emotions and have found in nature the best solution for protecting their health and recuperating their physical and mental structure.
"Sickness is not of natural origin but born of a lack of equilibrium between the body, mind, and soul" (Dr. Bach)