Weight Loss Tips and Tricks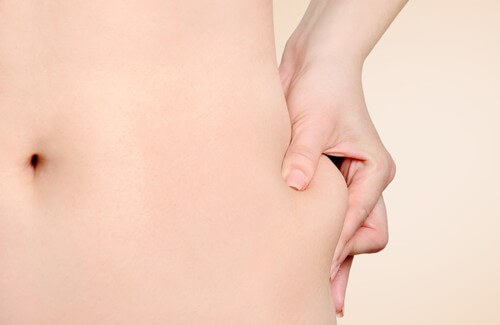 In the following, we present you with some weight loss tips and tricks by way of recommendations made by the majority of women who have lost weight without needing to try outlandish or crazy diets, which, time after time, just end up making the situation worse and adversely affecting our health.
12 Tricks and Tips to Lose Weight Easily
1. You can get rid of 85 calories from your diet just by diluting a glass of juice with water.
2. Green tea is a very healthy alternative that works as a fat burner thanks to the antioxidants it naturally contains. Drink some before working out and this will help you to eliminate accumulated fat much more quickly.
This is not recommended for people suffering from hypertension.
3. Do not eat meal replacements or diet shakes, they only work for a few minutes and then leave you hungry once again.
4. Exchange common butter for olive oil; this will keep you from consuming so many calories. Olive oil does not contain as many calories and thus you can consume it without a problem. Furthermore, it helps to dissipate hunger and you will not get hungry again for several hours.
5. Drink plenty of water, this will help to fill your stomach and you will not feel hungry as easily. Added benefit: you will stay hydrated all day.
6. Eat a lot of salad, but you should do this in small quantities. Additionally, you should cut the vegetables you use to make them in large pieces so they are more difficult to eat and therefore you will not eat as much.
7. Keep moving. Physical activity is one of the best ways to lose weight, whether it is done by going up the stairs, riding your bike or walking to work, it will help to keep your health in optimal condition.
8. When you finish your exercise routine everyday, increase your speed during the last lap. This will help your body to cleanse itself of toxins and it will help to tone your legs and glutes.
9. Moderate the amount of food you consume each day. It is likely that you are overeating a bit, so it is important to determine what amount you should be eating at every meal.
10. Invent your own punishment. When you have a small craving, do ten or more squats or whatever exercise you desire. This will help the idea of eating something tempting disappear more quickly than you think.
11. Find your own inspiration. Write encouraging messages and put them in your house. This will help you remember that you are a champion and that you should not yield when faced with whatever candy that would ruin all the hard work that you have done.
12. Instead of drinking sodas and soft drinks, mix a little bit of lemon with Stevia and water. This liquid can easily replace any liquid full of calories that you were thinking of drinking. On top of that, the antioxidants in the lemon are essential for the healthy diet and lifestyle that you are maintaining.
Remember that it does not matter what diet you use to lose weight. What is truly important is your determination and resolve you have to change your lifestyle.