Ways to Revitalize Your Skin After the Summer
The sun has a strong influence on complexion, so it's important to revitalize your skin after the summer. Add this to the chlorinated water of the swimming pools, the seawater, and the wind, and you have a recipe for skin disaster! All you have to do is implement a simple skincare routine.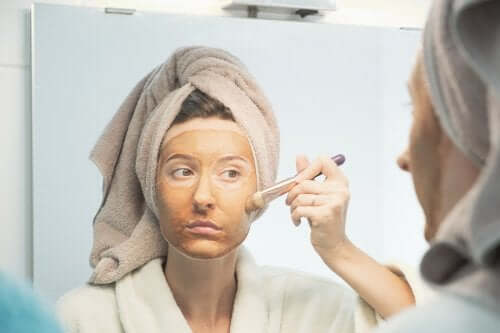 Summer increases our exposure to solar radiation and chlorine and leads to dryness and dehydration, so it's important to revitalize your skin afterward.
Of course, it all depends on the summer routine. The longer you've been exposed to the factors mentioned above, the more likely they will affect your complexion. Thus, you must take the necessary measures to improve your skin.
The good news is you can take care of most of the skin problems that arise in the summer with a little perseverance and a few simple tricks. As you can see, improving the skin only depends on the application of a few basic measures daily.
Continue reading to find out how!
Revitalize your skin after the summer
Exposure to sun, water, and wind during the summer definitely takes a toll on your skin. The main problems are:
Visible wrinkles, or "expression lines."
Dehydration due to a decrease in the skin's normal moisture that leads to redness, tightness, flaking, and itching. Also, the skin looks rough, dull, and lackluster.
There are different types of skin blemishes, each requiring a different treatment.
Sometimes, sun damage to the skin is structural and affects the luminosity, natural color, moisture, and many other properties of the skin. These cases require specialized treatment.
Ways to revitalize your skin after the summer
In principle, the key to improving the skin after the summer is to perform a thorough cleansing, complemented with adequate hydration. To do this, you could use homemade formulas and go to a beauty salon.
The steps to follow:
Do a cleansing by making a facial mask with natural ingredients.
Is the damage deep and you want to visibly improve the skin? Opt for a professional peeling, then.
Intensive hydration with a moisturizing cream applied several times a day can improve the skin. There are times when the usual moisturizer doesn't exert the normal effect. So, supplement it with a homemade mask and drink at least two quarts of water a day.
A cleansing mask is a mixture of an egg white and a teaspoon of honey. Apply it on your face and leave it on for 15 minutes, then rinse it with warm water. You'll have to apply it for three weeks: three times the first week, twice the second week, and then once on the third week.
Also, you can do a basic home peeling. The simplest one requires two teaspoons of oatmeal and a teaspoon of ground almonds. Mix them with warm water to form a paste. Apply it, leave it on for 15 minutes and then remove with a tissue dipped in warm water.
Additional tips
Chances are you'll also need to get rid of skin blemishes and a homemade formula can help.
Simply squeeze a couple of lemons and apply the juice to your skin with a cotton ball. Leave it on overnight and remove it in the morning. Never expose your skin to the sun without washing off this substance first; however, or it'll darken the area.
Dermatologists also recommend following some care routines to revitalize your skin after the summer is over:
Apply sunscreen every day, even if it's cloudy
Wash your face in the morning and before going to bed at night every day
Apply moisturizer at least twice a day
Consult your dermatologist for advice regarding the best lotions for your specific case
Deep cleanse every week, either with a homemade mask or in a beauty salon
Your skin will regain its usual moisture, freshness, and glow with these simple tricks.
Keep in mind that consistency is key to its success. After all, it would be pointless to do it for a couple of weeks and then neglect it!
It might interest you...