When I'm Old, I Want People by My Side Who Feel Young
Young hearts no nothing of age, but they do know that in this life, you need to learn to enjoy the small things, and savor every moment in order to always feel young.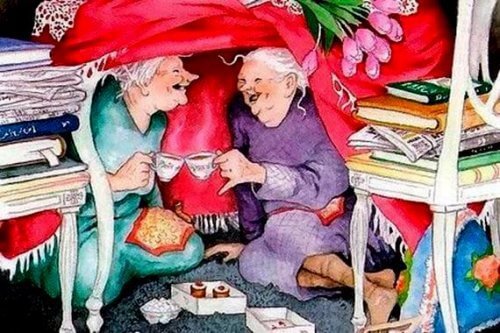 To feel young at heart is synonymous with well-being and health.  One way of keeping the heart in great shape is to surround yourself with people you care about.
We all know that growing old isn't always a pleasant process. First off, you're getting older, further away from the protective school of optimism, and the most impassioned lovers of positivity. This takes away a certain quality of life.
You'll start to get knee pains, and your worn-out hip will limit a lot of your plans. Let's also not forget the "empty nest syndrome," when your kids leave the house and things are quieter than ever.
So when you start to brush gray hair, you see wrinkles and you start accumulating more mistakes, sometimes something even more complex happens: you lose your spouse.
It is possible to age with dignity, to be strong and optimistic, but the years do leave their imprint.  That's why you should never forget one of the best medicines for the relentless advance of time: surrounding yourself with people that are young at heart.
We're talking, of course, about good friends. Those friends that are with you after 60 and 70 years of age, which are key for health.
People that who feel young, even in old age
You can live your "third period of youth" in a lot of different ways.  As you as you finally get to retire, a lot of people see this as the time to enjoy life to the max.
So you start going out, you spend the afternoons dancing and at social get-togethers, while other people feel the undeniable sense of loneliness. And if you add health problems on top of that, your emotional state deteriorates even more.
According to one study performed by the University of Rochester, the number and quality of social interactions that an elderly individual has is directly reflected on their health and life expectancy.
So as I'm sure you guessed, growing old with good friends is a recipe for well-being.
Friendship at old age
Friendship at old age is the best anti-inflammatory for arthritis. Friends are also the best vitamins to bring smiles to your faces that are covered in wrinkles; the fruit of time.
Having people by your side that feel young at heart is a privilege that you need to invest in early on. There are different things to keep in mind, however.
Below, we are going to suggest a few ideas for you to reflect on.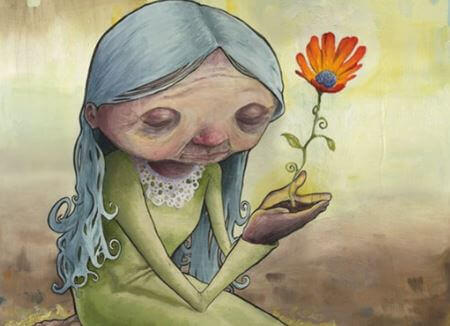 When you're young, love and friendships form easily. They come along like those intense summer storms and it is refreshing in a way that can be enjoyed with all five of your senses. But sometimes, just as they come, they also go.
But everything changes when the calm of autumn arrives, which also brings the first period of aging. That's when we know perfectly well what we want, and what we don't want, in life.
A moment comes when you realize that you want noble, authentic and empathetic people by your side, who understand respect and reciprocity.
Maturing and adding years to your personal journey means going through several internal voyages, where you lose and find yourself again. This is a very intimate journey, of course, that each person lives in his/her own way.
But this is when you realize that investing in the present moment is investing in your destiny.
If life is made up of a specific amount of days, you need to savor them, and focus on what truly matters: love and friendship.
The secret to an authentic quality of life
Bronnie Ware is an Australian nurse, an expert in palliative care, who in 2011 published a resoundingly successful book titled, "The Top 5 Regrets of the Dying."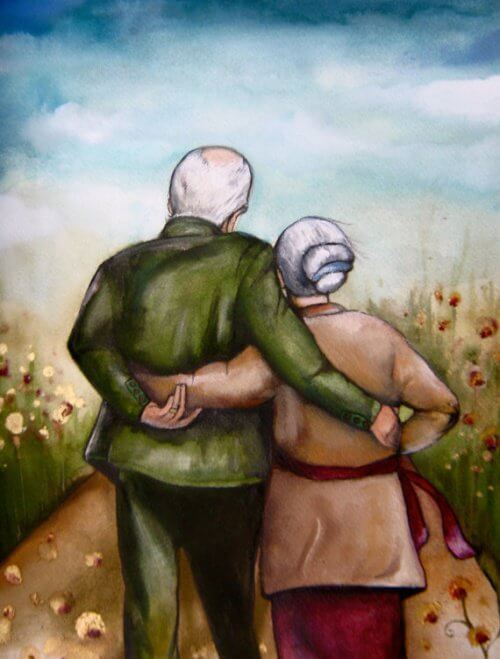 In this book, she collected what her patients had to say before leaving this world. These are the five things that most people often regretted not having done, to had enjoyed a fuller, happier life.
The 5 mistakes are as follows:
Not having followed their heart at every moment.
Not having expressed what they truly felt throughout their lives.
Having worked too much, without prioritizing the simple things.
Not having cared for their friends a little more. 
They also felt regret for not having been happier with the people they truly loved.
How to identify people who feel young
For people who feel young at heart, it doesn't matter how many years they've got under their belt. What matters is their mood and their attitude.
Reaching an elderly age in life accompanied by people that are always full of optimism and vitality is undoubtedly one of the best privileges one can live.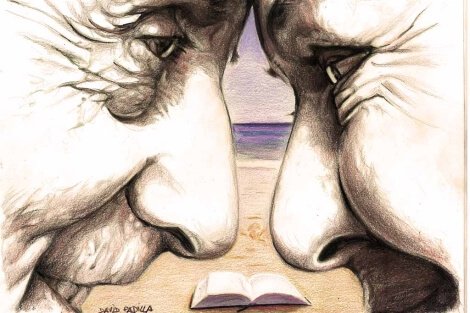 We also can't forget the people that support us through thick and thin.
These people will be your support when times get tough.
People who feel young at heart want to get you out of the house. They don't want to see you alone, burdened by household routines. For them, fresh air, laughter and music continue to be essential. But most of all…it's about feeling alive.
Because at the end of the day, wrinkles are on the skin, not on the heart. That's why you should never lack the desire to embrace life. No matter how old you are.