Want Longer Lashes? Try This Natural Treatment
Although the individual ingredients in this natural treatment are effective on their own, when you combine them together into one product you take advantage of all the benefits to improve the condition of your lashes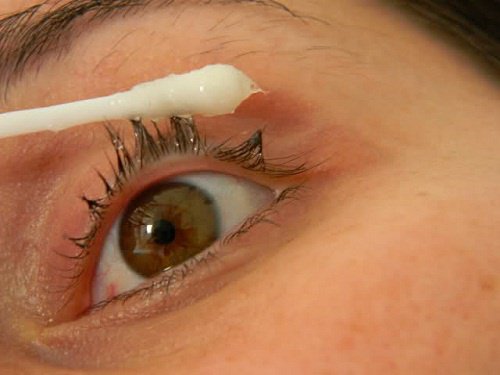 Eyelashes have taken an important seat in the beauty routines of many women, because full and long lashes can give us a more expressive, deep gaze.
Many women are fortunate enough to have naturally long and thick lashes, while others must strive to enhance them using a variety of products.
Mascara and lash curlers are the most common ways to make them appear fuller in seconds. But overuse of these items can backfire, causing them to weaken and fall out.
Fortunately there are other alternatives to increase the length and fullness of your lashes, improving their appearance.
Among them you'll find an interesting natural treatment that combines three powerful ingredients to give your lashes "extra" nutrition and strength.
In today's article we want to share the details of this treatment and how you can prepare it at home to enjoy all the benefits.
Natural treatment for fuller and longer lashes
This natural eyelash treatment is a great alternative to the more expensive products available on the market for the same purpose.
It's made up of the combination of coconut oil, vitamin E, and castor oil, all of which are known for their applications in cosmetics and medicine.
While you'll see positive results if you use any of them individually, in this case we propose that you combine them to get a more complete product.
Nevertheless, so you don't doubt any of the benefits, we'll briefly mention the properties of each.
See also: Natural ways to grow longer lashes



Coconut oil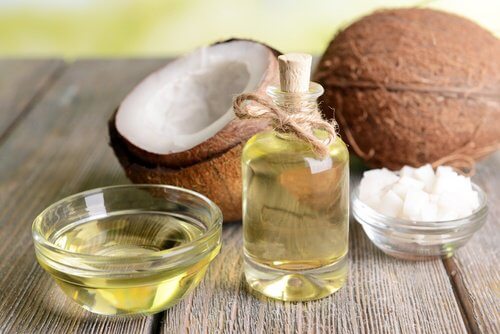 Organic
coconut oil
is rich in essential fatty acids and antioxidants, both of which are widely used in cosmetic products.
Many use coconut oil as a substitute for their regular body cream, but it's also beneficial for the hair and eyelashes.
One of its many strengths is that it's a natural cleanser, helping to remove impurities and dead cells.
When you apply it to your eyelashes it creates a barrier to minimize the weakness caused by chemicals in mascara and environmental toxins. Its nutrients also help your lashes grow thick and healthy.
Vitamin E
Vitamin E oil can be easily acquired at your pharmacy or beauty supply store.
It contains antioxidant properties that slow down the damage to cells and other negative effects caused by free radicals.
When you apply it to your eyelashes it fights weakening of the hairs and promotes natural growth.
Castor oil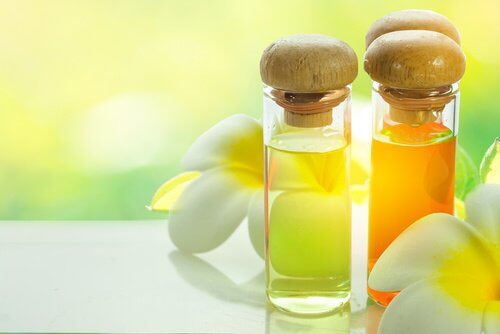 Obtained from the seeds of the castor plant, this oil is one of the most recommended to build strength and thickness in both hair and eyelashes.
Its texture is much more sticky than other essential oils, but that's one of the reasons why it's so good for this type of application.
In alternative medicine, castor oil has been used to fight skin imperfections and alleviate joint pain, although it's always been a favorite of some for hair care.
Its moisturizing properties and high nutrient content helps regenerate damaged hair and strengthens it to prevent hair loss.
How do you make this natural eyelash treatment?
All of the ingredients you'll need for this treatment are inexpensive and easily acquired at your herbalist or health food store.
We recommend reading 6 ways to use lemons for beauty
Ingredients
3 tablespoons of coconut oil (45 g)
40 ml of vitamin E (the number of capsules depends on the size)
3 1/2 tablespoons of castor oil (49 g)
1 small glass jar
1 clean mascara brush
Preparation
Mix the oils well in the jar using a wooden spoon.
Open a few capsules of vitamin E and add the liquid inside to the jar.
Cover and shake well before each application
How to use it
Every night, after you remove your eye makeup, dip the clean mascara brush in this treatment and apply it to your eyelashes from the root to the tip. If you don't have a spare brush you can also use a cotton swab or your fingertips.
Don't rinse or rub off the treatment. You should let it take action overnight while you sleep.
It will take regular and continuous use before you'll start to notice the results.
In order to see them as quickly as possible, try to be consistent with your application.