Two Ways to Fight Hair Loss with Brewer's Yeast
You can take advantages of the benefits of brewer's yeast both by taking it as a supplement and using it topically as it provides important quantities of proteins, minerals and vitamins.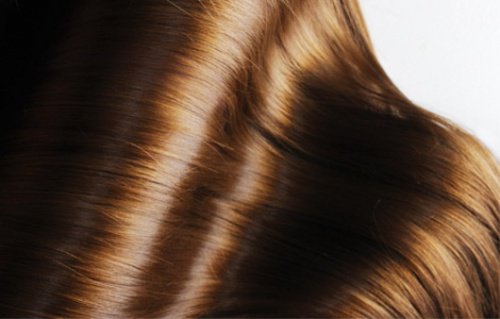 Fighting hair loss is one of the most common problems and is caused by weakening of the hair follicles, poor oxygenation and certain deficiencies in essential nutrients.
Most people who are dealing with this problem feel that it affects their appearance, so they're in search of different alternatives to stimulate natural growth.
Luckily, there are currently many treatments designed to fight hair loss and improve the health of the scalp to stimulate rapid growth.
Commercial products are one alternative that exists to deal with the problem, but they don't always offer the best results and they can be really expensive, putting them out of the reach of most people.
For this reason, we'd like to share a series of treatments based on a powerful natural ingredient that can help fight hair loss safely and economically.
What is this natural ingredient?
It's called brewer's yeast, a product of the fermentation of the gluten found in barley.
This supplement has been used since antiquity in different recipes as a special touch in biscuits, cakes and other flour recipes.
In recent years, it's found use as a beauty treatment as its nutritional value makes it ideal for nourishing the skin, hair and nails.
See also: 12 Little Known Benefits of Lemons
Why use brewer's yeast to fight hair loss?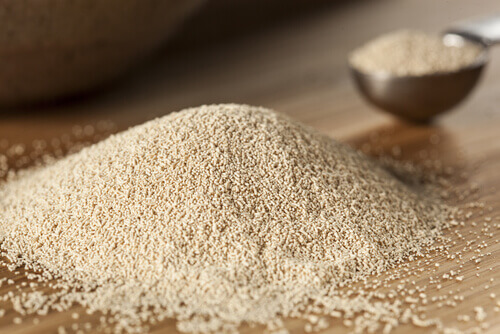 Using this product to improve hair health is becoming popular because it's good for any type of hair, whether dry, oily or normal.
It contains important concentrations of vitamins, minerals and proteins that, when applied or consumed, strengthen the hair follicles to fight hair loss and promote growth.
The main nutrients found in brewer's yeast for hair health include:
Vitamin B
Folic acid
Riboflavin
Niacin
Thiamine
Pyroxine
Calcium
Copper
Chromium
Iron
These active ingredients restore your hair's vitality, shine and the strength it needs to grow without problems. Want to learn how? Try the following treatments.
Masque to fight hair loss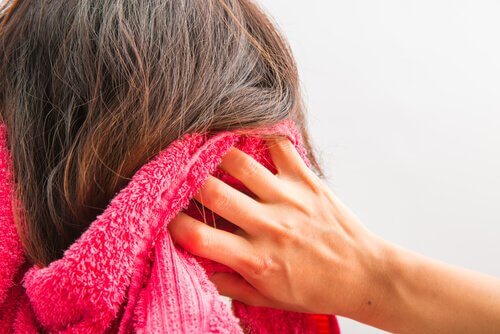 Its high vitamin B, protein and essential amino acid content make brewer's yeast the perfect natural treatment to fight hair loss.
These nutrients support cellular growth and stimulate keratin production, a fibrous protein that plays an important role in hair health.
Ingredients
5 tablespoons brewer's yeast
½ tablespoon olive oil
Mineral water
Directions
Mix the brewer's yeast and olive oil, then add a little water to form a thick paste.
Apply to dry hair and cover with plastic wrap. Let work for at least 1 hour.
Finish by rinsing as usual, then let air dry.
Green smoothie with brewer's yeast
You can take advantage of this ingredient's natural properties by taking it internally, especially when combined with other health foods.
In this green smoothie recipe, brewer's yeast is combined with the benefits of avocados and spinach, both good sources of proteins and essential healthy fats.
Ingredients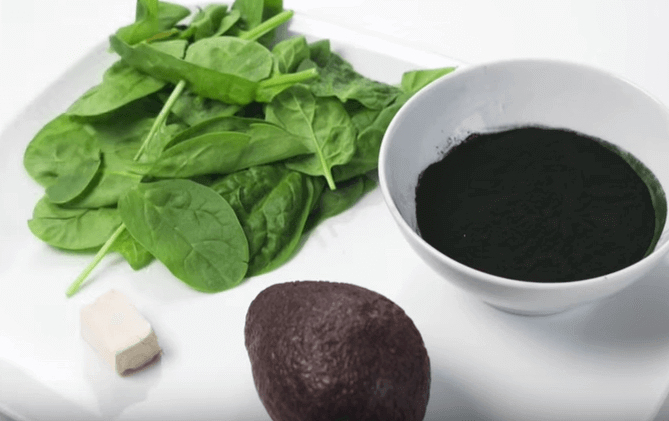 1 handful spinach
1 avocado
1 tablet brewer's yeast
1 tablespoon spirulina
Honey
Directions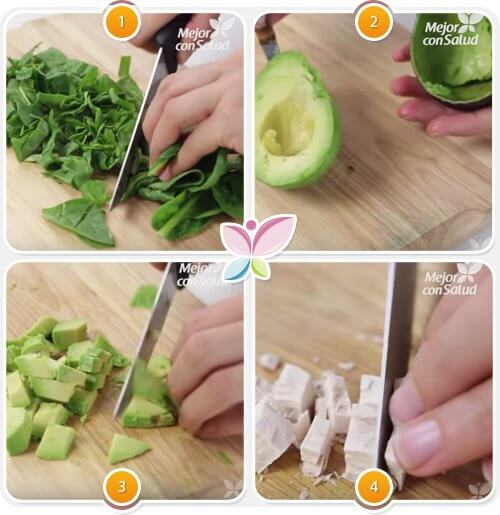 Step 1: Cut the spinach leaves.
Step 2: Peel the avocado and remove the pit.
Step 3: Cut the avocado into small cubes.
Step 4: Crush the brewer's yeast tablet.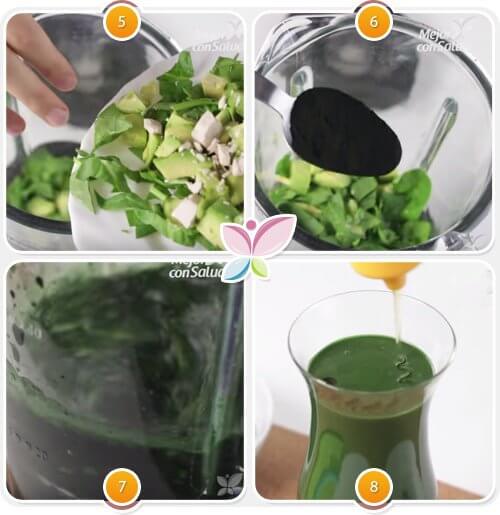 Step 5: Combine everything in a blender.
Step 6: Add the tablespoon of spirulina.
Step 7: Mix everything well.
Step 8: Drizzle with honey before serving.
Drink this natural green smoothie on an empty stomach to take maximum advantage of all its properties.
Make this smoothie a minimum of 3 times a week for the best results.
We recommend reading: Benefits of Taking Brewer's Yeast