Are You Trying to Lose Weight? Pay Attention to These Tricks So You Don't Fail
The key to losing weight (and keeping it off!) is to plan and know how to adopt good life habits. Learn all about them in this article!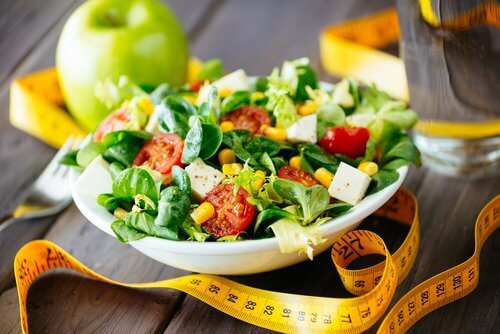 When you want to lose weight, any time is a good time to start adopting the necessary habits to achieve it.
However, with summer around the corner, many go on a diet with the purpose of losing some pounds. This is especially because the excess of food and alcohol we tend to consume in the winter makes us gain weight.
In this sense, it's good to consider some tricks that will help us achieve good results.
Given that one of the keys to successfully losing weight is our diet, we want to reveal a series of tips that will help in this area.
Don't miss them!
Change your shopping list
Are you sure that the foods you buy are healthy? It's better to
start changing your list so that you can choose healthy food
the next time you go to the grocery store.
Fruits, vegetables and whole grains are the basis for a complete and healthy meal. However, it's also appropriate to regularly incorporate some portions of meat and fish.
On the other hand, you should avoid processed foods or those that contain great amounts of sugar or saturated fats as much as possible.
Set a goal
Next, it's important to set a goal.
However, bear in mind that the goal must be completely realistic and achievable. It doesn't have to be something over the top and shouldn't be long term.
You can set a goal each month or every two weeks. The most important thing is that it's within your ability so that you don't end up disappointed.
Learn to cook
This advice may take a little longer to carry out, but you'll be surprised by all the benefits it brings. When you cook for yourself, you have the possibility to make your own healthy meals with 100% organic and high quality ingredients.
Try to perfect steaming, grilling and oven cooking foods, as they're the healthiest techniques to preserve the properties of food.
Don't choose a "miracle" diet
Popular "miracle" diets are
totally deceiving and can be quite dangerous
.
At first, they're tempting because of the amount of pounds that they claim you can lose. However, after following them for a long time they, in fact, weaken the body and later make you gain weight again.
These types of food plans are usually strict and restrict foods that are necessary to nourish the body.
As a result, you burn fat,  but this can cause diseases or the popular rebound effect to occur.
Increase your  water consumption
It's time to stop drinking alcohol and sugary sodas. The best way to hydrate the body and keep it healthy is to drink water daily.
This precious liquid contains no calories and supports the body's detoxification processes to facilitate the removal of toxins.
Don't forget to create an exercise routine
Exercise is essential when adopting any type of diet.
These activities activate the metabolism
and are a great complement to
burning fat
with ease.
If you're sedentary, you'll have to start with low-impact activities until your body gradually adapts.
The idea is to have a plan that lasts at least 30 minutes, combining cardiovascular movements with strength training.
Fight stress
You may have ignored it all last year, but stress is one of the factors that prevents you from losing weight and keeping your weight balanced.
This emotional state is often accompanied by a strong sense of anxiety, which is often controlled by excessive calorie consumption.
This year, you should also aim to avoid stressful situations as much as possible and try to have a more positive mindset for each of the difficult moments that arise.
Don't skip meals
During the day, you should eat three healthy main meals and, if possible, two healthy snacks.
Skipping one of these can be translated in later hours into a greater sensation of hunger and an excessive intake of calories.
In addition, not eating slows down your metabolism and causes a feeling of fatigue that diminishes your  physical and mental performance.
Add more cleansing beverages to your diet
Consuming drinks with purifying qualities is an excellent
support for burning fat and eliminating waste that prevents you from slimming down
.
Teas, green smoothies and natural juices are just some of the options that can be chosen as a diet supplement.
As you can tell, the key is to plan and know how to adopt good life habits.
The most important thing is to be disciplined so that you're consistent with each habit.