Try this Delicious Beer Chicken Recipe
Beer has no alcoholic content when you add it to chicken because it evaporates when cooked. Therefore, it's good for all ages.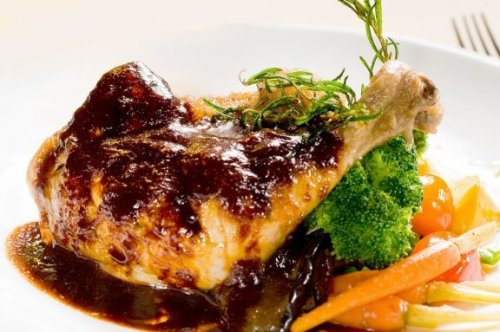 Would you like to try a delicious beer chicken?
Chicken is an ingredient that's common in many recipes. Literally, almost everything has been used to make its juiciness and tender high-protein meat stand out…including beer.
Today, you'll learn that it's possible to use your creativity in an excellent recipe that's like no other. Go ahead and give it a try! It's not so as hard as you think.
Cooking with Alcohol
Beer brings new flavors to dishes, with a more bitter aftertaste.
There are many myths behind the use of alcohol in the preparation of meals. Of course, it always depends on where you are. In countries such as Italy, France, Argentina, Chile, and even Spain, these techniques for the kitchen have a fairly positive reputation, even in families with children.
However, some people might think that making beer chicken may not be advisable for everyone in the family.
But this is far beyond the truth.
Once it's heated up in a sauce for the stew, most of the alcoholic properties of the beer evaporate. Then, only the flavor remains, but without affecting the nervous system. 
If you're curious to learn how to make this beer chicken recipe, keep reading. Remember, however, that this dish is somewhat ambitious because you must be aware of the cooking time and the intensity of the heat, among other details.
Go ahead and get to know the procedures and steps in order to make this amazing beer chicken stew. Enjoy every stage of the preparation!
Delicious Beer Chicken, a Kitchen Marvel
Can any type of beer be used for this recipe?

You can try different beers until you find the one that best suits your tastes.
While nearly any beer can be used, it all depends taste of each person that makes this recipe. In general, Pilsner type beer is the most recommended and used.
This is because these beers don't usually contain preservatives, even in commercial brands, and because they don't influence the flavor.
Even though if you enjoy more noticeable flavors, dark beer will bring a little sweeter touch, which will make the chicken stew darker but more similar to a traditional stew. All of this changes due to the brewer's yeast and storage processes.
As a result, if you use one type or another, you must consider that it will have an impact when adding the seasoning to the stew. Other interesting aspects are the amount you use, the intensity of the fire and vegetables that you will add.
If you didn't know, a good trick is to saute onions with a touch of beer.
Chicken Beer Recipe
Ingredients
6 chicken thighs (about 900 g)
1/2 cup o whole wheat flour (60 g)
2 onions
3 cloves of garlic without skin
2 cups of Pilsner-type beer (500 ml)
1 cup of chicken broth (250 ml)
2 tablespoons of olive oil (30 ml)
1 tablespoon of salt (15 g)
1 teaspoon of ground black pepper (5 g)
Directions
Begin by cutting the onions into slices. Also, cut the garlic finely and then set it aside.
Then, place the chicken thighs on a wooden board and salt them well.
Afterward, slightly dip the chicken thighs in the wheat flour. You don't have to completely cover them.
Then, in a frying pan with olive oil, brown the surface of the chicken. The idea is for the chicken to be raw inside, but golden on the outside. Set to the side.
In the same pan, lightly fry the onions and pieces of garlic. Lower the heat to a minimum, cover and let them sit for two minutes.
Just like with stir-fries, you should pour the beer, cover it again and wait until it reduces half in size.
Immediately afterward, add the chicken thighs with chicken broth into the pan. Boil for 45 minutes.
Over time, taste test it. In case it's necessary, you may have to add some salt and pepper before serving it.
It might interest you...