Try These 4 Great Drinks to Lose Weight
The purpose of these drinks is to help you lose weight and to have a balanced diet rich in nutrients. This is a recurring topic for many people all over the world.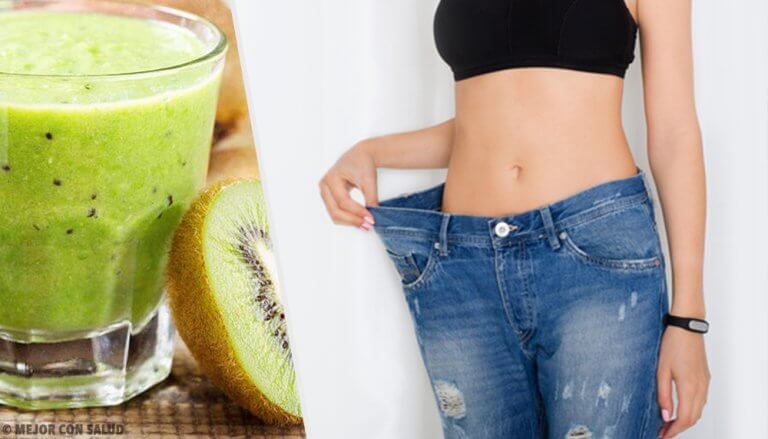 If you're a person who's constantly looking for healthy and effective ways to lose weight, you should try some of these drinks.
As you probably already know, the human body is mainly composed of liquid. Up to 75% of the body is water. Thus, one of the most effective ways to feel lighter and improve your health is to consume some of these drinks.
Discover how these drinks help your metabolism. They also provide vitamins,  minerals, protein, and sugar. Give yourself a chance to make them and enjoy their great benefits!
Ideal drinks to lose weight
1. Watermelon and lemon water
Watermelon in the human body is synonymous with losing weight. It acts almost instantly, due to being a very effective diuretic. Besides, it works as well in juice as in the whole fruit.
Having said that, lemon water in this recipe is the ideal ingredient that satisfies the palate. At the same time, it helps you lose weight effectively and maintain a healthy weight.
Ingredients
•  1 slice of watermelon
•  3 cups of lemon water
•  Ice cubes
Preparation
• In a medium jar, mix the lemon water with the watermelon
•  Then, test for acidity by tasting a little. If it's fine, leave it as it is.
•  Add the watermelon slices to the lemon water.
•  Use a mixer and blend until the watermelon is dissolved.
•  Add ice cubes if desired.
2. Orange, lemon and grapefruit juice
No matter what the season of the year, making great drinks to lose weight with a combination of citrus fruit is always the perfect way to burn fat.
Orange juice contains vitamin C and amino acids. Besides strengthening your immune system, it has a wonderful flavor. This makes it easier to meet your goal of losing pounds in a simple and delicious way.
Ingredients
• 1 cup of orange juice
• The juice of 1/2 lemon
• The juice of 1/2 grapefruit
Preparation
•  Pour the orange juice in a container.
•  To balance out the citrus fruit, add the grapefruit juice. Immediately, you'll notice the difference when it comes to the density between the two.
•  Stir the two ingredients until it's well blended.
•   Give it a little zest by adding the lemon juice. Serve cold or at room temperature.
3. Kiwi and spinach juice
You may be skeptical about combining fruits and vegetables to make a smoothie.  However, time to change that and get to know all the benefits of this simple recipe.
The mixture is very nutritious and easy to make.
Ingredients
•  1 kiwi
• 3 sprigs of spinach
•  2 cups of cold water
•  1 tablespoon of a natural sweetener (honey or stevia are great examples)
Preparation
• Cut the kiwi into small pieces
• Put the pieces in the blender with the water.
•  Don't forget to include 2 or 3 leaves of spinach in the mixture.
•  Blend all of the ingredients and add the sweetener
• Serve in a glass and decorate the smoothie with a sprig of leftover spinach.
4. Cranberry juice
You probably already know about the properties of cranberries. They're ideal for infections and are also one of the principal components to eliminate fats that accumulate in the body.
Combined with cold water or prepared as a smoothie in the mornings, they will help with the elimination of fats. This is due to the effect that they have on adipose tissue.
Fortunately, it doesn't take more than 5 minutes to prepare this slimming drink.
Ingredients
•  2 cups of cold water or skim milk
•   1 cup of whole cranberries
Preparation
•  Put the milk or water in the blender.
•  Add the cranberries.
  •  Blend until well mixed.
•  Serve with or without ice.
Enjoy!
It might interest you...