Tricks For A Perfect Face
Do you want your face to look perfect? Here are some tricks you can try at home without spending too much.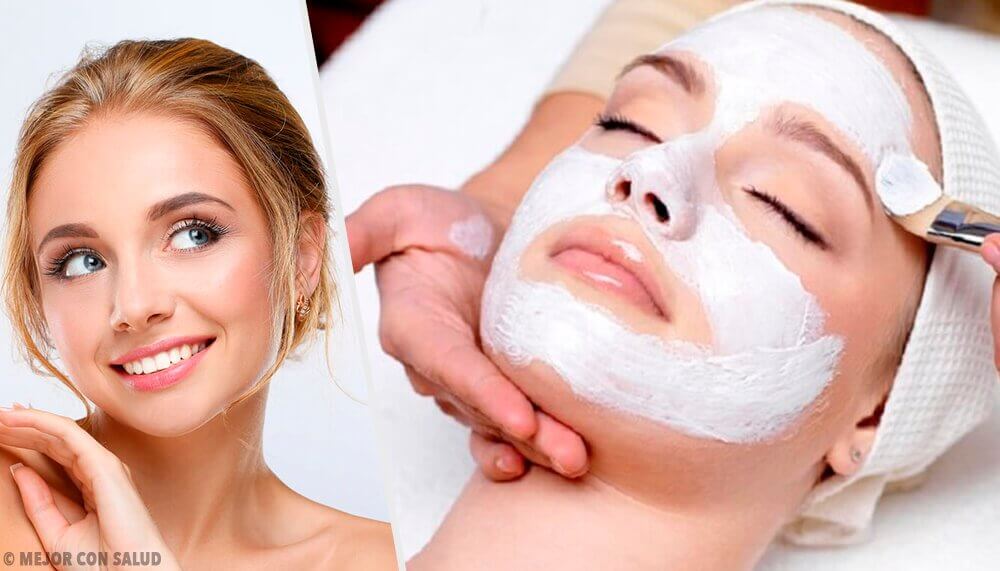 Who doesn't want their face to look perfect? No one is exempt from society's beauty standards anymore. Most of the time, everyone wants to look their best.  However, not everything is the way we want them to be.  Stress and bad habits can damage your looks.
All you need to do is take care of your health, and your face will look wonderful. After all, there are plenty of beauty alternatives you can try. Pay close attention to the tricks below. All of them are easy and will make your face look healthy and beautiful.
Tricks to make your face look perfect
1-Clean your face thoroughly
The first thing you must do to get a perfect face, is to treat any impurities in your skin. Therefore, occasional beauty salon visits will be needed in order to get a facial done. The amount of visits will all depend on the type of skin you have.

Once you've had a full facial cleansing, it's a good idea to exfoliate your skin. This will help you remove any impurities while getting rid of dead cells. Washing your face several times throughout the day is recommended. You can simply use water and natural soap or if you prefer you can use a facial toner.

Never forget to remove all your makeup before going to bed, regardless of the time or circumstances. This will prevent impurities from clogging your pores, which could lead to an infection.

To clean your face well, it's best to choose products according to your face type. Remember in order for this to be truly effective its necessary to do it at least twice a day. It's best to wash your face in the morning before you put on makeup, and at night before going to bed.
2-Keep your skin hydrated
Hydrating your skin properly is important to have your face looking perfect.  Hydration doesn't just come from lotions, gels, and oils. It also comes from a healthy diet and drinking plenty of water. Every healthy habit adds up.
This is why it's a good idea to at least drink two liters of water every day. Also include plenty of nutritious foods in your diet and avoid eating unhealthy foods that are high in sugar and saturated fat.
3-Use sunblock daily
Even if you think sunscreen should only be used only during the summer, the fact is protecting your skin from the sun everyday is a must. You might need to change the products you use between the wintertime and during your trips to the beach.

To have a perfect face, it's best to apply the appropriate type of sunscreen every day. There are plenty of options available for all skin types. In general, it's best to choose one that adds sun protection while also providing moisture to your skin.
4-Perform facial exercises
Exercising the facial muscles will tone them and stimulate circulation. Try to take a few minutes at least once a week to perform some facial exercises in front of the mirror. A simpler way to do this is a little laughter therapy!
5-Use facial masks
Facial masks are an excellent option for skin care to improve its overall health, and to make your face look perfect. Here are some options.

1-Exfoliating mask made with honey and almonds

If you want to thoroughly cleanse your skin and get rid of impurities, try this exfoliating mask made with honey and almonds. All you need is lemon juice, honey, and two almonds.

Crush the almonds with a mortar and pestle. Mix them with a little honey and add a teaspoon of lemon juice. Apply this mask to your face using a circular motion and let it set for 15 minutes. Rinse with warm water.

2-Moisturizing cucumber mask
Cucumber is an excellent moisturizer, especially due to the amount of water it contains. To make a mask with this vegetable, just peel a cucumber and mash it until you get a paste. Apply it to your face and let it set for 15 minutes. Rinse using plenty of cold water.

3-Mask for acne

If you suffer from acne, there's another type of homemade mask for you. It just takes one tomato and a bit of little sugar. These two ingredients will exfoliate your skin while adding moisture, making it the perfect mixture.

Crush the tomato until you get a paste and add a tablespoon of sugar to the mixture. Apply it to your face and let it sit for 15 minutes. Rinse with warm water.

It might interest you...