As Time Goes By We Realize that Less is More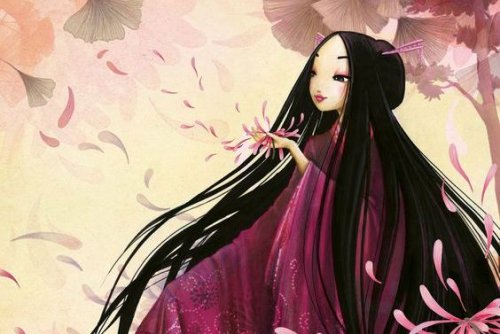 Contrary to popular belief, time doesn't necessarily grant us wisdom and maturity.
To mature means, first of all, to become aware of everything we've done and all our lived experiences so that you can learn from them.
This is an act that a humble person carries out, as they own up to every mistake they make without regretting it.
Because everything happens for a reason, to balance things out in life.
Also, there are many people who are starting to realize something very concrete: what makes us happy is not having things, accumulating material goods or achieving success.
Happiness is something as simple as loving and being loved. And something like this only makes sense with a very limited group of people.
This is far from being selfish. In fact, we must see it as a part of emotional health. Giving our love to only a few people will prevent us from being disappointed, having false illusions and will give us that personal balance that we all aspire to.
In this article, we reflect on this subject.
As time goes by you learn and discover
During our adolescence or our early youth, things and people come to us in all shapes and sizes, and we accept all of this.
However, as time passes, we open that inner gaze that is able to see what surrounds us more clearly, with more perspective and wisdom.
Having a growing social group does not make you happy
We can alleviate loneliness in many ways, but accumulating friends is not the best way. Doing so means, first of all, bringing people into our lives who will not always be sincere or compatible with our identity.
Less is more in our personal relationships
Extroverted individuals, who need social stimuli, appreciate this ongoing interaction in large groups of people where they talk and laugh with those around them.
Moreover as time goes by, it doesn't matter to us what others think of us. We know that "less is more" and that, if the little things bring us great happiness, then we don't need anything else.
Also read: 7 Positive Phrases to Repeat Everyday
I settle for less because I know it's the BEST
If you have two friends, and
if they are sincere, noble and authentic, you don't need anything else
: they're a treasure.
Likewise, if you have a partner with whom you have a harmonious relationship, with whom you can grow, and you feel you can be yourself around and enjoy every moment, then you have everything.
Be humble so that you can discover where true happiness lies.