You are Tied to Those You're Honest With
When you tell someone the truth, you're confiding your being in them. And, even though sometimes you've been betrayed, you shouldn't be ashamed. This is because it wasn't your fault.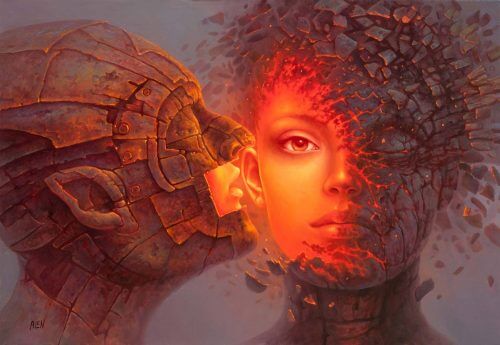 You're tied to the person you're honest with. You have close personal ties to that person that you can be emotionally transparent with, without fear, judgment, or being afraid of being judged or betrayed.
This resonating of characters align with an exceptional sharing that takes a seat at the steps of compromise. It's found in that intimacy where you can finally feel safe with someone special. This is an important person in your life.
Now, it's worth saying that we're not just referring to couples.
Best friends can also be a part of this fundamental principle. This is the power to move you to authenticity with someone. Plus, it means that sometimes you let them see the darkest and most negative part of yourself.
To achieve this, you need to aspire to a kind of emotional quality. This quality should be like a strong psychological tendon that reinvests in your health.
Also, this will benefit your personal well-being. This includes things like your ability to fight difficulties with more integrity.
Those who know the truth need to respect both your light and dark sides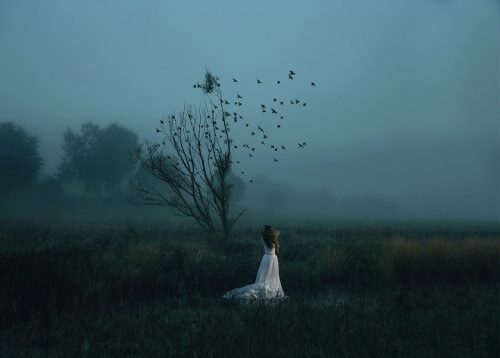 Knowing someone isn't something that you do overnight. Sometimes, you can't even do it in an entire lifetime.
There are couples and families with many members who live together for years under the same roof. However, they go on without knowing each other.
It's not enough to have a person by your side to know what they're like. This delicacy requires patience, observation, desire, and above all, openness from both parties.
For this openness to exist, it's necessary that there's confidence between two people.
You gain confidence. Like a gift, you receive it when you know you are valued and you see that no one is going to judge or criticize you for who you are, what you like, or what defines you.
The person who really knows you will have seen your demons at some point in time. Those dark spots, weak points, and unfavorable things that surprise some people. However, others know how to accept you to help you to be better.
You're linked to the person who freely loves you and who walks beside you
People don't belong to you, but you create bonds based on reciprocity and compromise. You do this with those who love you and with those who are important to you.
In other words, even though you share spaces, moments, forces, ideas, and values, this goes farther than this link. Each one of us is able to make use of their own wings and grow personally from the space or private corner where you do this.
This intimate dimension needs to be respected by others. Because of this, people that you show your emotions to shouldn't take advantage of this boundary.
They should know how to create an "us" while leaving space for a private "me".
If you want to really know me, show me that you're worth it
Sometimes, we make mistakes. In fact, everyone has experienced this at some point: lamenting having put your trust in someone. We've all regretted having let a person know you who wasn't worthy of it. Someone who betrayed you.
Far from staying calloused from this bad experience, it's wise to learn from it. Get the useful conclusions you need and always be more prudent.
This doesn't mean closing yourself off from any relationship. Doing this develops a chronic lack of confidence. It also develops a relational apathy where you give up all hope of finding new loves and friends who are more well-founded, more authentic.
People are social beings. As a result, we need to connect. To connect and create bonds you need to invest a little of your own love first.
This ability, this competence, comes with time.
Thus, there isn't a reason to cry over the mistakes from yesterday. All of us have opened the doors to someone in a given moment. They appeared to be trustworthy. They dazzled us with false promises and false qualities. It's OK to have realized that this was a mistake and to move on.
Be careful of who really knows you: You are a unique treasure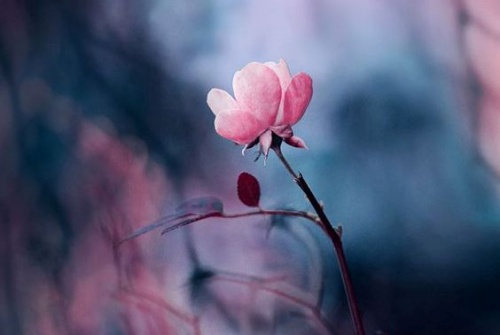 You take care of what you love, and what you take care of will always last.
As a result, if you have this special person or people at your side that knows both your light and dark sides. You bear your wounds to them. You share your happiness, dreams, wishes, and desires. Don't forget to remember that they deserve the same.
These people also choose us at a given time. You belong with them and they belong with you.
Because you share the same emotional tissue, you keep growing, patch your worries, face your fears, fill your voids, and give a sense of harmonic life. Everyone wins and nobody loses.
Don't hesitate to tell these special people, these soulmates, these friends on the road, how much they mean to you.
Main image courtesy of © wikiHow.com