Three Perfect Dessert Recipes for Family Reunions
Wondering what to cook for meetings and family events? A sweet touch can never be missing: here are three ideas of perfect desserts for family gatherings.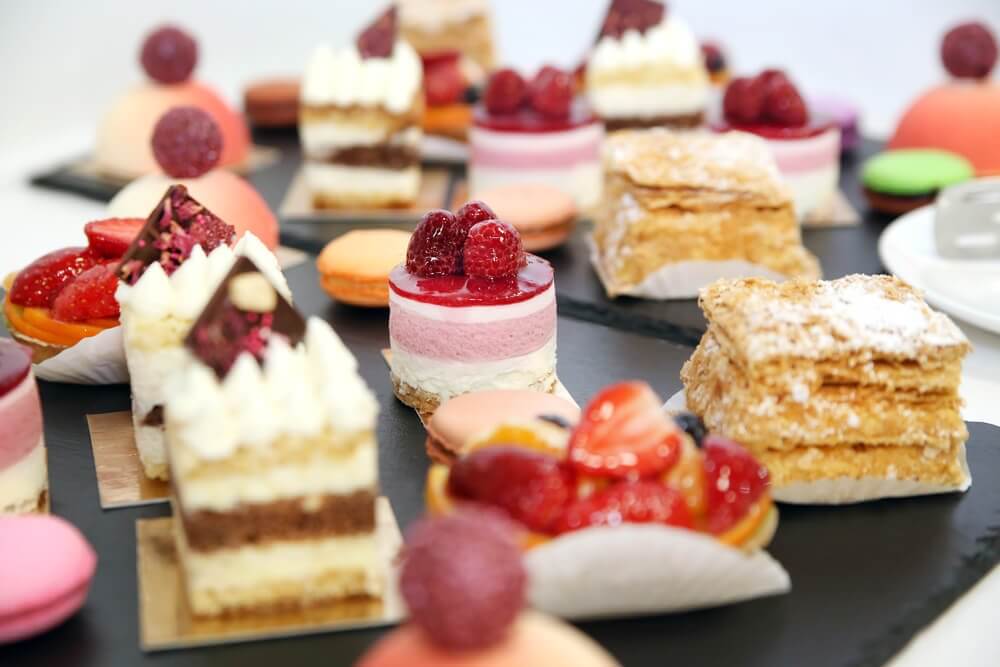 Birthdays, Christmas, baptisms or family gatherings usually take place around a table. The menu is undoubtedly the protagonist of these celebrations, and one of the most anticipated dishes for adults and children alone is the dessert. 
In this article, we'll take a look at three ideas of perfect dessert recipes for family gatherings that everyone will love.
1. Chocolate cake with walnuts and almonds
This is a classic and easy-to-prepare dessert that usually satisfies all palates. Chocolate is a universal ingredient. Theseingredients are suitable for 10 or 12 servings.
Ingredients
1 egg
2 cups of flour (400 g)
1 cup of sugar (200 g)
100 g of walnuts (half a cup)
100 g of almonds (half a cup)
120 g of melted butter
1 teaspoon of baking powder (5 g)
¼ cup of chocolate powder (50 g)
1 can of condensed milk (200 mL)
100 g of pastry chocolate (half a cup)
Elaboration
Preheat the oven to 170º C.

Butter a baking tin. Sprinkle with flour.

In a deep bowl place the flour (sieved), the baking powder, the sugar and the chocolate powder.

Add the butter and egg and mix

Melt the pastry chocolate in a bain-marie and mix it with the condensed milk.

Add the walnuts and almonds to the previous mixture, stirring well, until you get a well-mixed paste.

Pour the preparation into the previously greased mold and decorate with some nuts and almonds.

Bake for 25-30 minutes.

Allow to cool and unmold. It can be sprinkled with icing sugar.
Do you want to know more? A Royal Dessert: Lemon Charlotte
2. Homemade tiramisu: the perfect dessert for family reunions
This famous Italian dessert is a classic for family gatherings. It's necessary to prepare it in advance so that it is very cold.
Ingredients
5 eggs 

500 g of

mascarpone

 

Half a cup of coffee (100 mL)
120 g of sugar (half cup)
400 g of sponge cake
100 g of chocolate pastry bar
4 tablespoons of amaretto (50 mL)
2 tablespoons of chocolate powder (30 g)
Elaboration
Prepare a high-quality coffee and let cool.

Separate the whites from the yolks in the eggs.

In a deep bowl, beat with a balloon whisk, half the sugar with the yolks, until you have a foamy mixture.

Add the mascarpone cheese. Mix.

In a separate bowl beat

the egg whites

with the remaining sugar until the frosting is obtained.

Gently add the egg whites to the previous mixture, with the help of a spatula and with enveloping movements until obtaining a cream.

Place the coffee, chocolate powder and amaretto in a bowl. Soak the cupcakes in this mixture.

In a rectangular bowl, place a layer of biscuits and cover with half the cream, with the help of a spatula.

Then place another layer of biscuits (in the opposite direction to the first) and cover again with the rest of the cream.

Grate the chocolate bar and sprinkle it on top.
Refrigerate for 4 or 5 hours.
Did you know? 5 Easy and Nutritious Desserts. Try Them!
3. Lemon mousse
This mousse is very easy to prepare. It can be done in small individual portions, which makes it more fun. It is a refreshing dessert with a healthy supply of vitamins.
Ingredients
4 lemons (150 g)
Sweet cookies (Maria type)

1 can of

condensed milk

(200 mL)

250 mL of whipping cream (a little more than a cup)
Elaboration
Wash the lemons and grate a little of the peel. Set it aside. Squeeze them and save the the juice.

In a deep bowl, place the condensed milk, the lemon juice, the cream and beat at medium speed for about 5 minutes, with an electric beater.

Break the cookies into very small pieces or crush them in the processor or blender.

Prepare small individual glasses to place the mousse.

Put the crushed cookies in the bottom of each glass and crush a bit so that a base forms.

Fill the glasses with the mousse, decorate with the lemon zest.

Refrigerate for at least 2 hours, although it's better to leave it all night.
There are many other simple ideas for perfect dessert recipes for family gatherings; even if you don't have time, you can make delicious ice cream with cookies, fruit and sauce. The important thing is to enjoy those moments with your family.
It might interest you...