The Major Benefits of Including Smoothies in Your Diet
One of the most efficient ways to cleanse and detoxify the body in order to lose those extra pounds is to consume raw foods. Including smoothies in your diet is also a way to improve your digestion.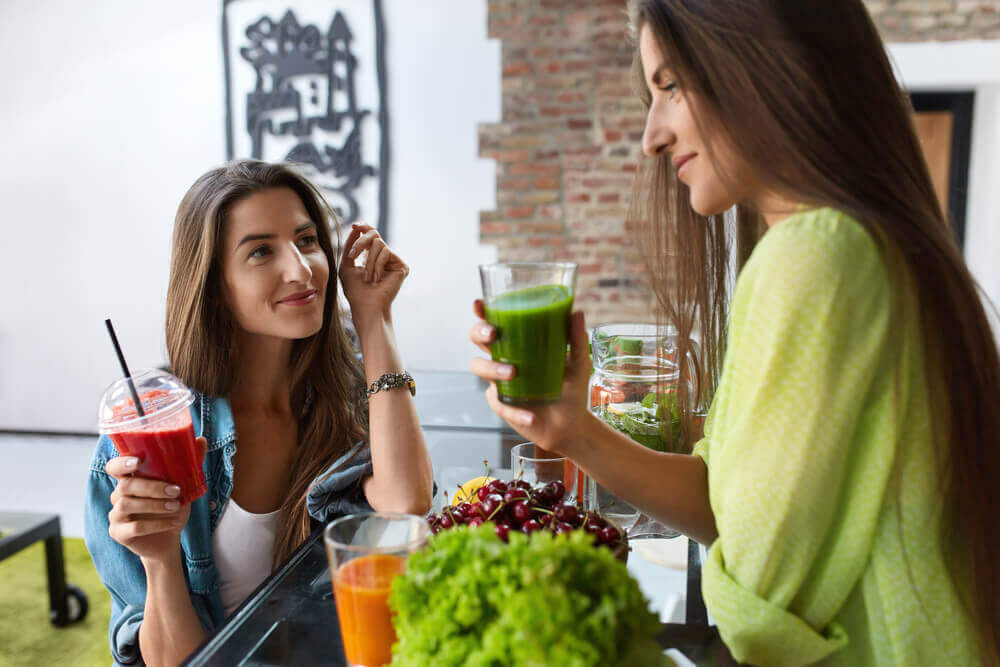 How are you doing with fruits and vegetables? Do you get enough of them?
It's clear that our bodies need purifying in order to eliminate everyday excesses. An effective way to do it is by means of shakes and smooties.
If eating whole fruits and vegetables is not for you, cleansing shakes will allow you to enjoy them and at the same time take advantage of their nutrients.
Why should you consume them?
Smoothies:
Increase energy levels.
Favor weight loss.
Strengthen the defenses of your immune system.
Improve the appearance of your skin.
It is possible that your body is suffering a toxic load if you present:
Fatigue
Sleep disorders
Headaches
Adverse reactions to food
Confusion
Anxiety
So what are you waiting for? Take advantage of the incredible properties of smoothies!
Visit this article: 5 Green Smoothies for Detoxing Your Body and Losing Weight
Instructions
Try to keep the preparation balanced, so a half is made up of leafy greens or vegetables. Combine them with another half of fruit.
It is recommended that you consume the shake upon preparing it and not refrigerate it for a long time. Ideally, drink it for breakfast in order to have energy the rest of the day.
You can add seeds and grains as a complement, but never to replace the vegetables or fruits.
The benefits of including smoothies in your diet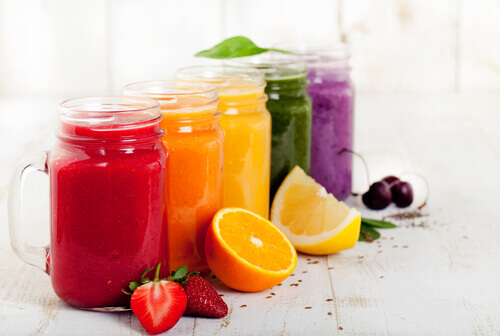 They detoxify the body: The consumption of shakes favors the elimination of toxins and protects you from free radicals that hinder normal cell activity.
They reduce cholesterol: When choosing ingredients, place emphasis on leafy, green vegetables because of their chlorophyll content. This helps reduce bad cholesterol (LDL) and increase the good (HDL).
They strengthen the immune system: A high content of vitamins and minerals such as iron, calcium and folic acid improves the function of your immune system.
They eliminate constipation: Fruits and vegetables are natural laxatives thanks to their high fiber content. Therefore, their diuretic effect makes the digestive system work better and prevents fluid retention.
They improve circulation: Smoothies even help clean the bloodstream. Specifically, they unclog your arteries because they contain little fat and lots of vitamins.
They oxygenate the blood better: The combination of iron and chlorophyll allows the nervous system to work much better.
They give a big dose of energy: Shakes provide a lot of energy because they're rich in vitamins, minerals and fiber. In addition, their high content of soluble carbohydrates favors hydration.
They cleanse your kidneys: Water is the base of the shakes. In addition, they have purifying properties that favor the cleaning of tissues and blood and promote kidney functions.
Read also: 4 Banana Smoothies to Fight Fluid Retention and Lose Weight
Recipes
Green smoothie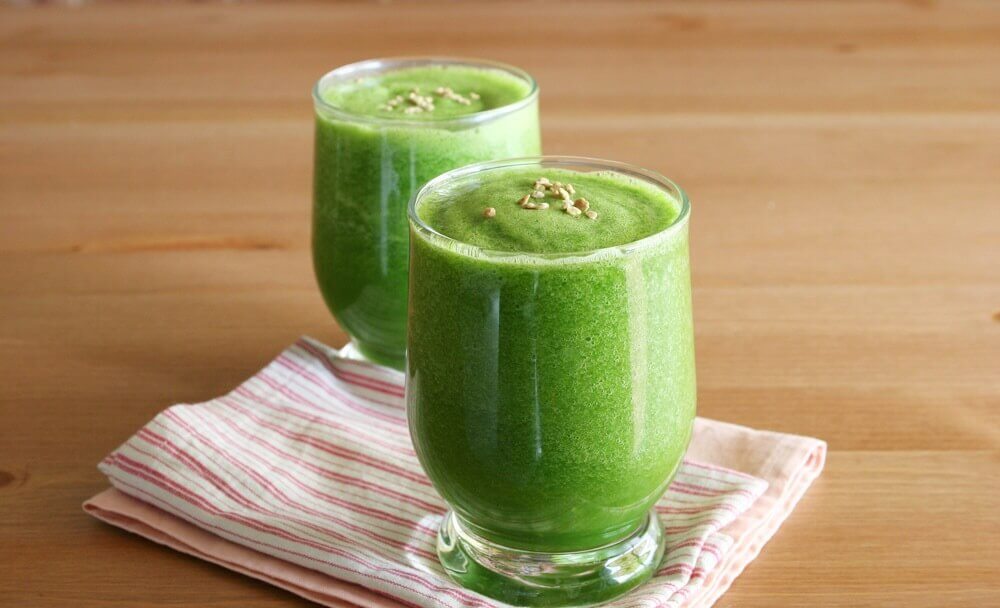 This mixture strengthens the immune system because it contains vitamins A and C. It also purifies the blood and acts as an anti-inflammatory agent.
Ingredients
1 ½ cup of parsley (70 g)
10 spinach leaves
1 cup of mango (180 g)
1 cup of water (250 ml)
2 teaspoons of ginger (10 g)
How to prepare it
To start, cut the stems of the parsley.
Next, place all the ingredients in the blender and beat until you get a smooth mixture.
If you want, you can use a strainer.
Red smoothie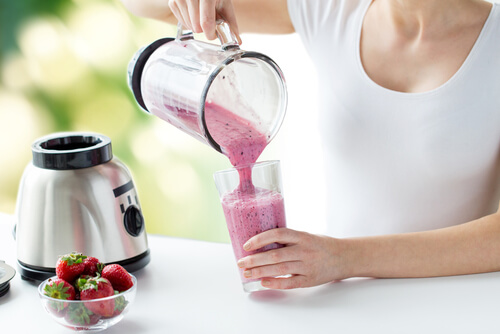 This shake of red fruits promotes the production of collagen. It also contains lycopene, which is a nutrient that the body cannot produce on its own but works as an antioxidant and protects you from free radicals.
Ingredients
1 ½ cup of strawberries (225 g)
½ cup of blackberries (75 g)
1 cup of red grapes (150 g)
2 cups of water (500 ml)
1 banana
How to prepare it
Put all of the ingredients in the blender and mix for a couple of minutes.
After the mixture becomes smooth, serve and enjoy.
Revitalizing shake
The combination of the following elements make it the ideal shake to start the mornings.
It is rich in vitamin C and A, which makes it an excellent antioxidant. In addition, it contains alkaline minerals such as magnesium, silicon and folic acid.
Ingredients
1 cucumber
2 cups of melon (360 g)
1 spoonful of honey (25 g)
2 mint leaves
The juice of half a lemon
How to prepare it
Peel the cucumber and melon and add them to the blender with the rest of the ingredients.
Then beat until they are well incorporated, especially the honey.
To finish, serve it.
So, when will you start to detoxify?