The Dark Side of 8 Natural Products
Many natural products have multiple beneficial properties. However, it is not always the best idea to use them. Discover the dark side of these natural products.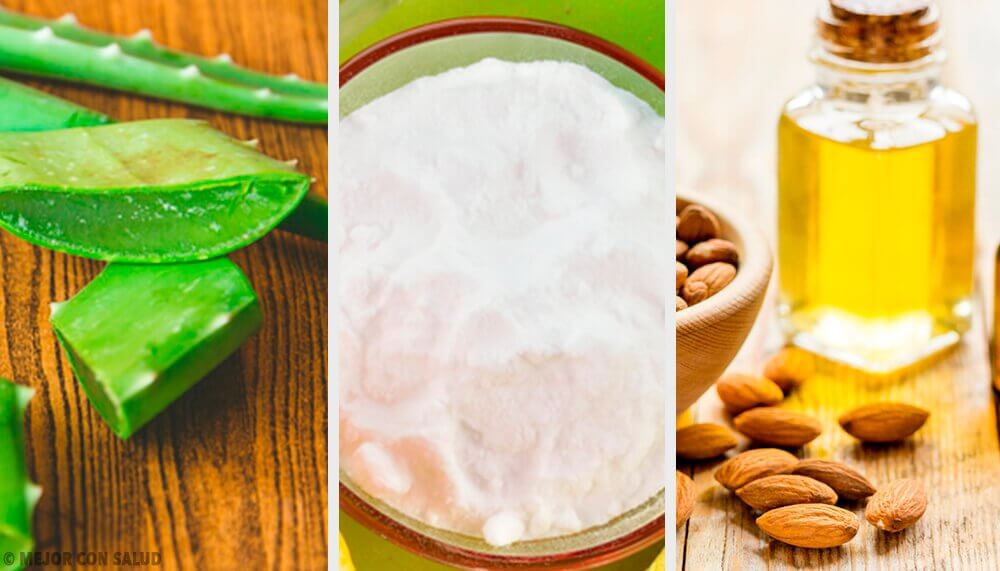 Natural products tend to have more advantages than disadvantages. However, this doesn't mean that they don't have a dark side.
While it is normal to make mistakes because we trust easily, it's important to be informed more about the properties of products before using or consuming them.
The dark side of 8 natural products
1. Ice
Extreme temperatures are not good. Many believe that ice is good for skin care (mainly because it helps close pores). However, the truth is that specialists say that extreme temperatures should not be abused.
The dark side of applying ice to your skin is that it can dry it and crack it by stripping it of its natural fat layer. 
Avoid using ice directly on the skin. If you use it as compress, try to wrap it with a fine cotton cloth.
One of the most important reasons for not doing so is the fact that the extreme cold temperature of the ice can irritate the dermis and cause redness.
The cold temperature of ice does not leave your skin more smooth and healthy. On the one hand, it's very useful to relieve pain and reduce inflammation. However, on the other hand, applying ice to your skin on a recurring basis can help the pores to close, with all impurities. This may lesson or impede the effects of other producs.
The solution to achieving perfect skin is not the exclusive use of ice, but to be attentive to your skin type, external factors and to try to improve circulation.
2. Olive oil
Next, olive oil is a product with multiple beneficial properties but it also has a dark side. You must be careful when you use it directly on your skin or hair.
Why?
Believe it or not, it can promote oil production and make dirt more difficult to remove in the shower. On the other hand, it can be harmful for those with acne-prone skin.
3. Aloe vera
It's the most popular plant in the world of cosmetics and body care. However, using it can also be counterproductive. It's an excellent moisturizer.
Unfortunately, however, if you apply it to your skin and exposed to the sun, it can make your dermis burn more easily.
On the other hand, aloe vera can increase cysts and dirt on the skin. This is especially true for those who have acne-prone skin. While it is true that aloe vera is healing, this doesn't mean that it should be used randomly on any type of skin.
4. Citrus
Next, rubbing a lemon directly on your skin can cause adverse effects if you don't take the necessary precautions. Plus, if you use an undiluted citrus fruit, it can irritate your skin and cause new spots if you're immediately exposed to the sun after applying it.
In order for it be beneficial for skin, you must apply it after you dilute it in water.
You should also apply it at night when your skin is not exposed to the sun. Otherwise, it may stain your skin even more. This is the dark side of the use of citrus for skin care.
5. Salt
While it's true that salt can be an excellent natural exfoliator, you have to be careful because it's also an excessively abrasive product for our skin. It's been proven that exfoliating your skin with salt causes microlesions that can result in irritation and infections.
Therefore, it's better to use ground coffee or sugar.
6. Tomatos
We often talk about the benefits of rubbing tomato directly on your skin, but the truth is that this fruit has a dark side. However, take into account that tomato has a high acidity index. Therefore, it can be very aggressive for the pH of your skin.
The correct way to use it and benefit from its properties is to mix it with products that reduce its acidity and counteract this, such as yogurt.
7. Almond oil
Almond oil is one of the most versatile products in cosmetics. You can use it to remove stretch marks, hydrate your skin, repair hair, etc., but it also has a dark side.
To begin with, you should not use it during the day, since it can stain your skin. It's also not good for oily or fine skin.
8. Rosehip
Rosehip oil is proven to have healing and regenerative properties. However, you have to be very careful because it's not good for getting rid of acne scars.
If you have oily skin, which is the type of skin that also usually suffers from acne, it can cause your skin to have the opposite effect, meaning it can actually cause more spots.
If you have oily skin and you want to get rid of acne, then use jojoba oil and products with vitamin C.
It might interest you...