The Best Things You Can Make to Clean Your Blinds
When it's time to clean your blinds, it's important to keep in mind the material of the rag, since you can't treat everything with the same materials.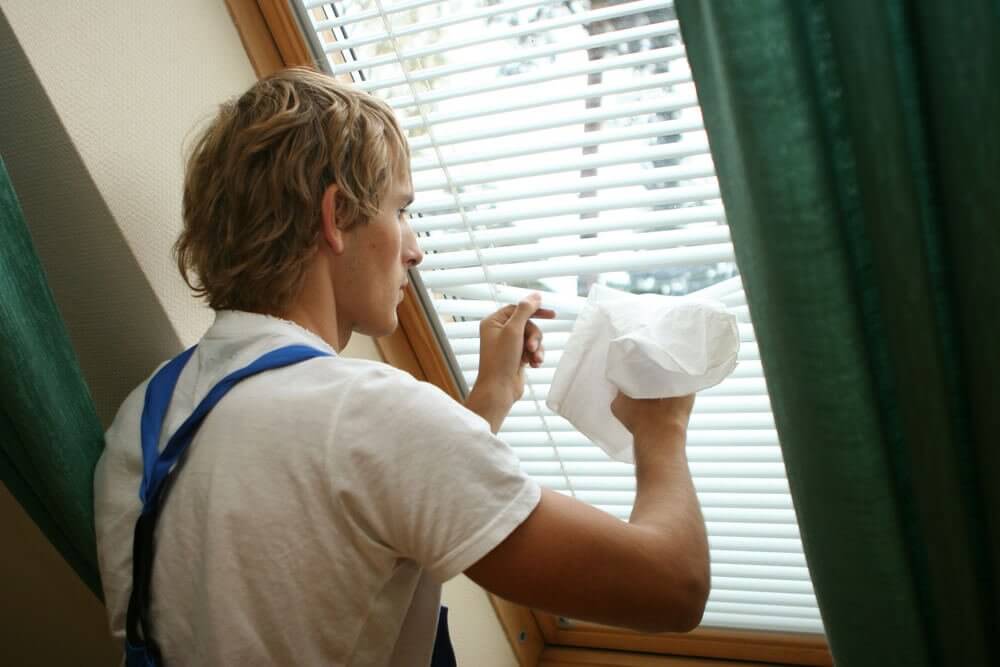 Sometimes, cleaning the house can drive us crazy. After all, each object and every surface requires a different treatment. In addition, there are specific cleaning products that need to be used. Cleaning well can be a difficult task, but if you know some tricks beforehand along with some cleaning techniques, you'll use your time more efficiently and your house will stay spotless. In this article, we'll show you the best things you can make to clean your blinds. 
You probably get frustrated cleaning the blinds. After all, there are so many slots, and each blind is a different material. Therefore, we first want to show you how you can make your own tools to clean them well.
The Best Tools You Van Make to Clean Your Blinds
Deciding which material to use to clean your blinds will depend on the material of the blinds themselves
Blinds can be made of many different materials. Therefore, cleaning them requires specific treatment that depends on the material they're made from. There are cleaners for wood, others for aluminum and other non-corrosive cleaners suitable for those made of plastic.
How to Clean Outdoor Blinds Efficiently
Blinds that are exposed to the outdoors have a two sides. Therefore, cleaning them on each side is complicated if the window is on an upper floor and we're not able to access it from the outside. It's cumbersome and can be very frustrating trying to clean them properly. Therefore, many people simply decide to not clean them on the outside.
If you do choose to clean them, however, we'll list the best products to clean them safely and mention the most effective way to do so. You don't have to put our life in danger: methods do exist to clean them safely.
The key to success lies in removing the drum cover. This general structure that is usually made of wood is where the shutter is rolled and covers the top of the window. This is usually screwed to the wall, so it is somewhat complicated to remove. However, it's the safest way to clean the blind.
Once you've taken off the drum, you should clean each section slot. This can be a tedious or entertaining job, depending on how you look at it. Make sure that the blinds dry well to prevent dust from building up quickly.
Take advantage of the fact that you took apart the shutter to also clean the hold that it goes in. There is generally a lot of dust inside, and there could also be insects like spiders. Don't forget to clean the frame, the windows and the guides of the windows.
The Best Tools to Clean Blinds
Cleaning the blinds can be difficult because it's difficult to reach the entire surface. After all, there will always be edges that we can't reach because they overlap.
The following are items we suggest keeping on hand to clean them perfectly:
Make Your Own Cleaning Items at Home
You can also make your own cleaning items to make the job easier. Here are some ideas:
A Final Note
As you can see, cleaning blinds is no easy task. However, it's not impossible, either. It just requires time and dedication.
Ask your family to help you so it isn't so trying: it will be more comfortable and fun for everyone.
It might interest you...