The Best Diet for Diabetics
It's really important that diabetics follow a balanced diet so that they don't develop complications as a result of their condition. They should also do physical activity to take care of their overall health.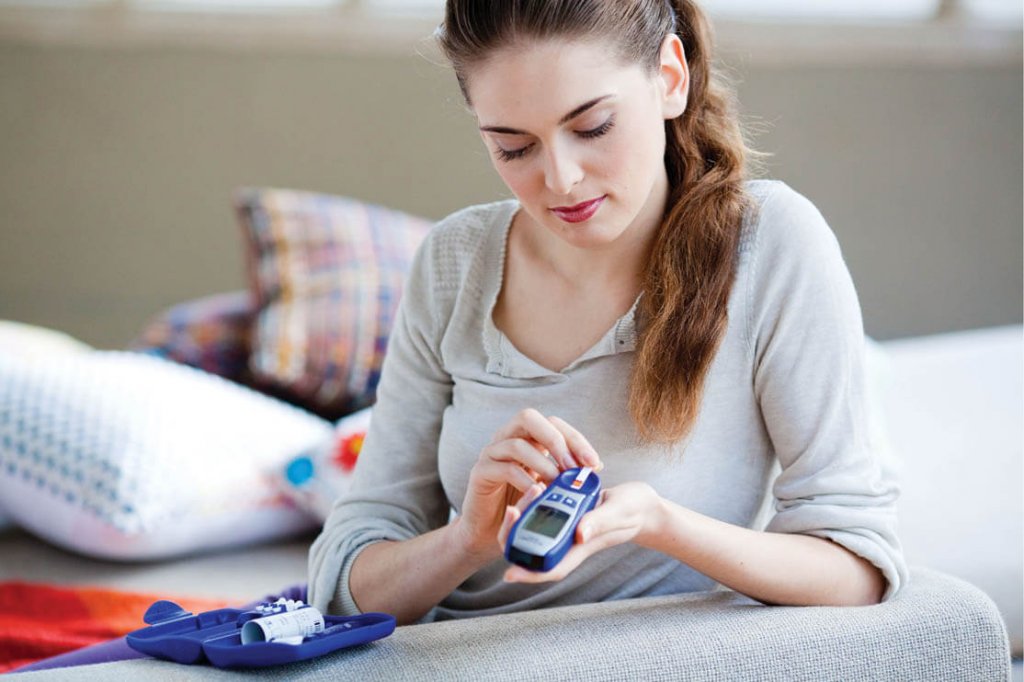 People diagnosed with diabetes mellitus have to completely revise their diet as part of their treatment, since they need to keep their blood sugar levels under control.
Although it's essential to change many other habits, diet plays a really important role in adapting to the condition and avoiding further complications. In this article, you'll learn about the best diet for diabetics.
Eating a healthy diet means eating foods of high nutritional value in moderate portions and sticking a strict habitual meal routine.
Although diet may vary depending on weight, age, and other factors, it generally consists in moderating your calorie intake while simultaneously meeting your body's nutritional requirements.
What should a diabetic eat or not eat? What are the best recommendations? Since this topic can often raise some questions, we'll share the most important information in this article.
Why do diabetics need to consider their diet?
People with diabetes or prediabetes need to adopt a special diet to control high blood sugar levels and other related problems.
The diet plan is based on a combination of healthy foods which impact various aspects of health.
Overall, the aims of this diet are:
Controlling high blood sugar levels,
Keeping a steady body weight,
Preventing cardiovascular complications,
Reducing cholesterol and triglycerides,
Maintaining good kidney function,
Stimulating the activity of the nervous system.
What benefits are there to adopting a special diet?
People faced with this chronic condition tend to suffer many consequences if they don't take the necessary measures to manage it. It affects the whole body.
However, if they improve their diet, it can have great benefits for their quality of life. Unfortunately, however, the problem itself has no cure.
A good diet boosts control of blood sugar levels, optimises the production and use of insulin, and regulates blood circulation in the case of certain complications.
Certain benefits can include:
Stable blood pressure,
Prevention of vision problems,
Less fatigue,
Physical and mental well-being,
Healthy body weight.
What foods should you include in the best diet for diabetics?
A diet for diabetics is based on three main foods each day, at regular times. This allows the body to make the most of insulin, whether it be natural or artificial.
Doctors often recommend a visit to a nutrition specialist, since each case can be different. However, there are some common basic recommendations.
Healthy carbohydrates
Fruits and vegetables,
Whole grains,
Legumes (beans, lentils, or peas),
Low-fat dairy products.
Dietetic fibre
Whole-grain flour or bran,
Nuts,
Green vegetables and fruits,
Oats.
Healthy fatty acids
Oily fish,
Seeds and nuts,
Avocado,
Olive, rapeseed, or canola oil.
Protein
Legumes,
Eggs,
Lean meats (chicken or turkey),
Skimmed or low-fat dairy products,
Seafood and shellfish.
What foods should diabetics avoid?
Diabetes increases the risk of cardiac diseases, strokes, and other chronic illness that can be fatal.
Because of this, as well as eating healthy foods, it's important to remove or limit the intake of other damaging foods.
Saturated fats
Beef,
Cured meats,
Bacon,
Fried foods,
Refined vegetable oils.
Trans fats
Processed foods,
Pastries,
Margarine.
Cholesterol
Dairy products and animal proteins (in excess),
Egg yolks,
Fast food,
Desserts.
Sodium
Refined table salt,
Tinned foods or ready meals.
Note: It's recommended that you consume less than 2.3 g of sodium per day. In cases of hypertension, this should be less than 1.5 g per day.
Sugars
Added sugars,
Sweets and desserts,
Pastries,
Boxed cereals.
Diet advice for diabetics
Apart from the diet recommended by a nutritionist, there are some general tips you can follow to improve your health.
Increase the frequency of your meals. Instead of three large meals, eat five or six smaller meals.
Establish a fixed time to eat each meal.
Establish a fixed time to take your medication.
Do regular physical exercise.
Control your consumption of carbohydrates.
Stop drinking alcohol.
Sticking to a healthy diet can be a challenge for people who have only just learned that they're diabetic. However, it's the best way to deal with living with the condition.
It might interest you...