Stop Hair Loss with These Natural Masks
Many women are searching for a product that will keep their hair from falling out and keep it beautiful and healthy. However, many products on the market today are not as effective as they promise to be, and even with frequent use, they don't deliver the expected results.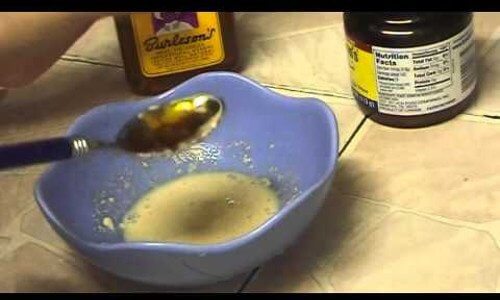 Keeping hair from falling out and looking beautiful is not an easy task and requires a lot of patience. If you want to stop hair loss, you must give your hair a very special care and the right nutrients to guarantee constant growth.
As we already know, many commercial products don't deliver results. Today we'd like to offer you a few alternatives that you can use to effectively stop hair loss and get results.
Brewer's yeast to stop hair loss
Brewer's yeast is a dietary supplement which offers a variety of benefits for the skin, hair and nails, as well as your overall health. It stops hair loss while promoting healthy growth and shine.
Due to its vitamin, mineral and protein content, brewer's yeast strengthens, stimulates growth and keeps hair healthy with a brilliant shine.
The benefits of brewer's yeast are due to its content of B vitamins like folic acid, riboflavin, niacin, thiamine and B6, which are essential for hair growth. In addition, it contains calcium, copper, chromium and iron that help preserve hair's natural color while preventing damage and loss.
Brewer's yeast is also great for giving hair volume and shine. Just sprinkle wet hair with beer and let it work for 5 minutes, wash with shampoo and rinse.
Yeast hair masks
Because brewer's yeast is so good for hair, it comes as no surprise that it can be used as a masque to prevent and stop hair loss while promoting healthy growth at the same time.
This potent mask can be used on all hair types and is ideal for repairing damage caused by the sun, heat, chemical products and pollution.
We're going to combine the powers of brewer's yeast with the beneficial properties of honey, which as you already know is great for naturally hydrating and smoothing your hair.
Ingredients
3 tablespoons powdered brewer's yeast
5 tablespoons honey
How do I make it?
Mix the ingredients well to form a paste and apply to the hair and scalp. Let it work for 10 minutes, then rinse with warm water.
Mask number 2
This mask can be used as a natural conditioner that will not only strengthen your hair, but also keep it from falling out in addition to providing deep hydration and silkiness that will leave your hair shining with health.
Ingredients
½ cup olive oil
4 tablespoons brewer's yeast
How do I make it?
Mix the ingredients to get a creamy texture and apply to wet hair and let work for 10 minutes. The yeast will nourish the hair follicles to strengthen it, while the olive oil will seal the keratin fibers and split ends.
Mask number 3
This masque is great for strengthening hair and stimulating growth. Use twice a week for the best results and to keep your hair super healthy.
Ingredients
1 tablespoon brewer's yeast
2 eggs yolks
4 drops of vinegar
1 tablespoon of honey
How do I make it?
Mix all the ingredients and apply the mask to the hair and scalp. Cover the hair with a shower cap or bag and let it work for 20 minutes, then rinse.
It might interest you...