Stephen Hawking's Message to People Who Are in a "Black Hole"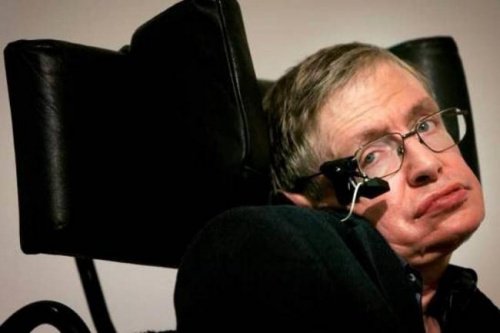 In spite of his physical limitations, Stephen Hawking is an example of strength and overcoming.  He has not allowed his condition to weigh him down psychologically.
Stephen Hawking is one of the most admired men of our times, not only for having one of the brightest minds, but also as an example of triumph and life.
He was born in January 8th, 1942 in Oxford, England.  He is known around the world for his studies in theoretical physics.
As a child, one of his dreams was to study mathematics, but for various life reasons, when he arrived at the university he decided to switch to Natural Sciences.
During his first year at Cambridge, young Hawking, barely 21 years old, started to feel the symptoms of a disease called amyotrophic lateral sclerosis (ALS), which would change his life forever.
In those times, doctors estimated the maximum life expectancy to continue for two and a half more years, but Hawking overcame these expectations and became one of the most important people in science today.
In spite of his physical condition, Hawking has given hundreds of speeches around the world.  He has shared his wisdom in millions of documentaries and books, which have served for several new studies.
But beyond simply knowing about how the universe functions, he also knows about life and the most difficult stages that humans can experience.
In his most recent conference, he spoke about depression and made interesting conclusions with clear examples based on his life.
Stephen Hawking sends out a beautiful message to people with depression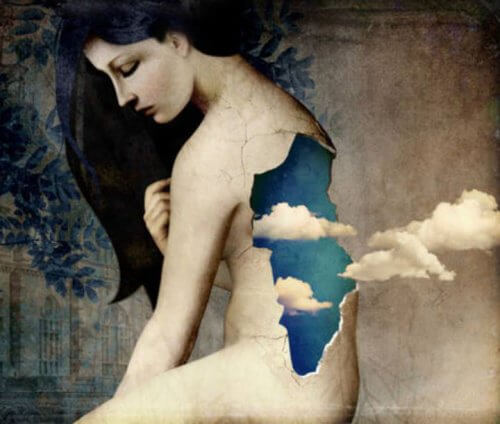 Currently, Stephen Hawking is 74 years old, but this doesn't stop him.  He continues to teach, research, and share beautiful, contemplative messages with the entire world.
In different opportunities he has expressed that his expectations were reduced to zero once he was diagnosed with his disease.  But now he realizes that since then, every aspect of his life has been an advantage.
He has dedicated his entire existence to scientific studies and to the search for answers to the universe.
He cannot talk, nor move, and he is limited to a wheelchair.  In spite of all this, he has found a way to communicate with, and inspire, the whole world.
In a discussion led in January by the Royal Institution in London, Hawking compared black holes to depression, making it clear that neither of them are impossible to escape from.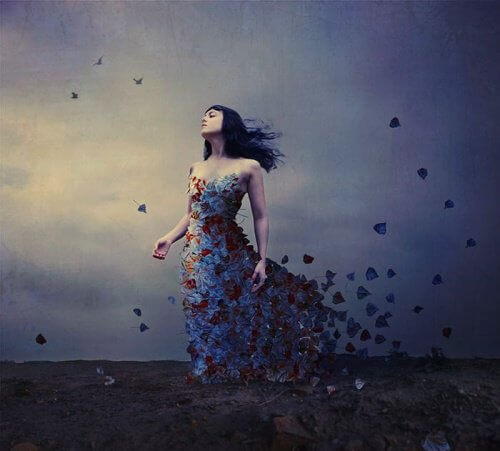 "The message of this conference is that black holes are not as black as they're made out to be.  They are not the eternal prisons we once thought they were.
Things can escape out of black holes and possibly, make it to another universe.  So if you feel like you're in a black hole, don't give up; you can get out."
In response to his own disabilities, he added:
"The victim always has the right to end their life, if they want to.  But I think that's a grave mistake.  As bad as life may seem, there is always something you can do, and be successful with.  
If there is life, there is hope.
If you are disabled, it's probably not your fault, but it's not right to blame the world or expect it to take pity on you.
You need to have a positive attitude and take the most from every situation you find yourself in; if you have a physical disability, you cannot allow yourself to have a psychological disability as well."
Currently, Stephen Hawking continues to inspire scientific minds, but he also inspires people that, in some way or another, have had great difficulties in their lives as well.
Hawking considers science to be a great field for people with physical disabilities, as it develops primarily the mind.  He points out that physical work is out of the question, but theoretical work is ideal.
He also recognizes that he has achieved a lot because of the help of loved ones, colleagues and students that have always supported him.
"I think people in general want to help, but you need to make them feel like their efforts to help you are worth it."
Lucy Hawking, Stephen's daughter, shared these words about her father:
"He has a very enviable desire to keep moving forward, and the ability to join together all of his strength, all of his energy, all of his mental concentration, and join it together in the goal to move forward.
But not only to move forward and survive, but to transcend.  He is creating extraordinary work—he writes books, gives conferences, inspires other people with neurodegenerative diseases and other disabilities."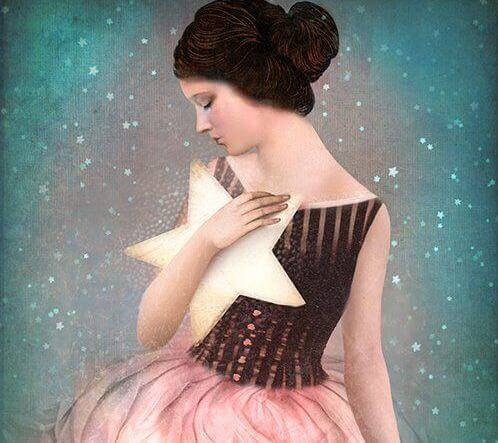 In the last few weeks, Stephen Hawking's words have been shared around the world as a message for people that have fallen into depression and its limitations.
His life experience and the way he expresses himself in the world are clear demonstrations of his wisdom and his being.