Sophia Loren: You Can Be Sexy at 81
In spite of already passing her 80th birthday, the actress Sophia Loren is still a paradigm of classic beauty and elegance that she's preserved for over six decades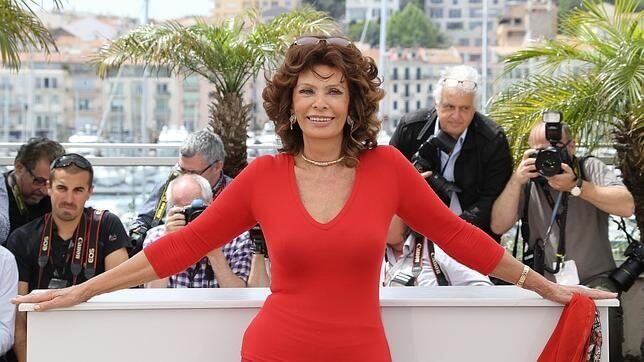 Sophia Loren, one of the most elegant and beautiful stars of world cinema, continues to be a clear example of the preservation of feminine beauty in spite of the passage of the years.
While she may no longer be the beautiful young woman who captivated the world with her talent, curves, and elegance, Loren, who is now 81 years old, still has the physique that distinguishes her as "one of the 10 sexiest women in the world."
She shares this award with another timeless beauty who is also over 80 and was an icon at the same time: Brigitte Bardot (born in Paris in 1934).
To celebrate this and their 81st birthdays, the famous stylist duo Dolce and Gabbana created a lipstick called Sophia Loren No. 1, with a cherry hue that has a touch of elegance and yet is still natural looking.
Domenico Dolce and Stefano Gabbana say that Sophia Loren No. 1 is a "gesture of love" for Loren as well as for "all women."
In their advertising campaign, you see a smiling Loren wearing a black lace dress and a jeweled necklace with the matching cherry lipstick (she chose the color herself).
The experience has been rewarding for the actress, who recognizes that it's unusual for an octogenarian to be the centerpiece of a beauty advertising campaign.
Nevertheless, she refuses to be a beauty icon of the past and won't hesitate to accept the new challenges as they present themselves.
The stylists who made this tribute to her said it's their "way of saying thank you," because Loren is "the most loved image of cinema and Italian beauty. She's a perennial source of inspiration."
Eternal youth…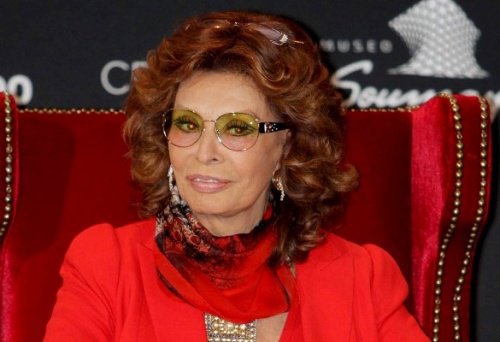 Sofia Villani Scicolone, known throughout the world as Sophia Loren, was born in Rome on September 20, 1934. According to her memoirs, her interest in acting was inspired by the
urgent need to escape the famine that resulted from the First World War
Visit this article: 4 natural solutions for common beauty problems
She eventually became a contestant in several beauty contests, winning titles such as Miss Principessa del Mare in 1949, Miss Eleganzza in 1950, and she was a finalist of the Miss Italy contest in 1951.
After revealing her talent and beauty she entered the world of cinema, taking her first steps of a career that is still alive today.
In her interviews she's always proud of the fact that she still feels like a teenager, even while admitting that she's 81 years old.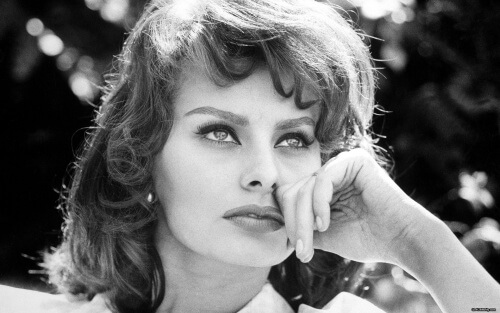 What's her secret? It has nothing to do with lotions or other rejuvenation techniques.
Sophia Loren confesses that in order to overcome old age, you must master your mind and bring forth all your talent and creativity.
The passage of time hasn't been a point of concern or the cause for anxiety for the Italian actress, but she has felt insecure at one time or another in the long history of her career.
See also: 9 herbs that calm nerves and anxiety
She faced her fears in the best way possible, always trying to start new projects and to make the most out of them.
Her memoir, Yesterday, Today, Tomorrow (published by Lumen), notes that she was the first actress to win an Academy Award for a performance in a non-English speaking film (in 1961 for the film Two Women), and she says that "growing old can be enjoyable, even fun if you know how to make the most of your time, if you're satisfied with what you've accomplished, and if you continue to preserve your dreams."
After starring in a hundred films and with a career that spans more than 60 years, Sophia Loren preserves the essence that has resulted in her being called "the sexiest woman in the world," and today she continues to be one of the premier icons of feminine elegance.
Along with Sophia there are other older stars who have also been featured in advertising campaigns that want to honor those icons of fashion and beauty.
Among them are singer Joni Mitchell (71 years old) with Saint Laurent, writer and journalist Joan Didion (80) for Céline, Jane Fonda (78) for L'Oreal Paris, and Catherine Deneuve (72) for Louis Vuitton.