Soften Dry Elbows and Heels Naturally
Hydration is essential for keeping the skin on the elbows and heels soft and smooth. You should also exfoliate these areas regularly to remove dead cells.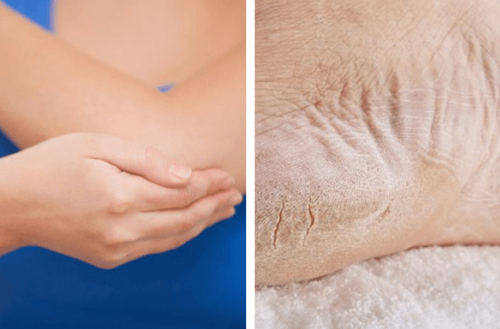 The skin that protects the elbows and heels is a little thicker than on other parts of the body. Unfortunately, these areas do not have as many sebaceous glands, so they tend to dry out more.
In some cases, just applying some moisturizing lotion is enough to hide the ashy appearance that's so typical of dry skin.
We tend to neglect these areas of the body which often leads to scaling, calluses and other imperfections that are more difficult to treat.
Fortunately, there are plenty of natural products you can use to repair your skin and restore its softness.
This time we'd like to share some of the best remedies that you can try in the comfort of your own home.
Ready to learn more?
Onions and salt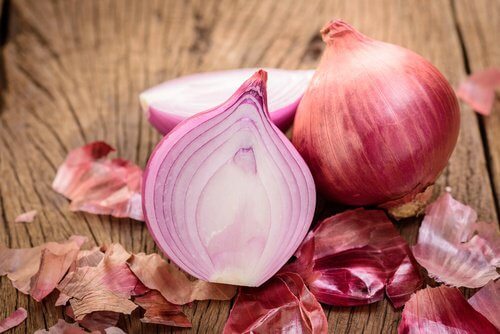 The softening properties of onion combines with the exfoliating power of salt in this remedy that will remove dead skin on the heels and elbows to prevent calluses and dark spots.
Ingredients
Directions
Cut an onion in half and sprinkle with salt before rubbing on the affected areas.
Let the juice work for 10 minutes, then rinse.
Repeat three times weekly.
Honey and cinnamon
We all know that cinnamon and honey is a popular traditional remedy for strengthening the immune system, but not many people know that it can also be used externally to moisturize and soften dry skin.
Ingredients
1 teaspoon cinnamon
2 tablespoons honey
Directions
Mix the cinnamon and honey to make a thick paste.
Rub on the heels and elbows to cover them completely.
Let work for 20 minutes before rinsing with cold water.
Use three times a week.
Oatmeal and yogurt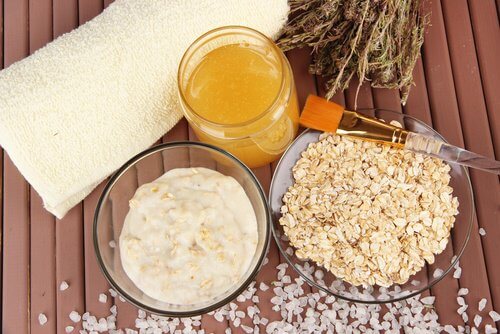 The natural exfoliating power of yogurt combined with oatmeal can reduce the appearance of dry skin and remove the dead skin that causes calluses.
Its moisturizing properties leave the skin looking radiant and prevents problems like cracking and infection.
Ingredients
½ cup natural yogurt
2 tablespoons oatmeal
Directions
Mix the oatmeal and yogurt to make a creamy paste.
Gently massage into dry areas in a circular motion and let work for 15 minutes.
Rinse and repeat the treatment twice a week.
Avocado and coconut oil
The fatty acids in this masque are excellent at rehydrating and softening dry elbows and heels.
Using it on these areas reduces hardness and leaves skin renewed and radiant.
Ingredients
½ ripe avocado
1 tablespoon coconut oil
Directions
Crush the avocado pulp and combine it with the tablespoon of coconut oil.
Rub the masque on the affected areas and let work for 20 minutes.
Rinse with warm water.
Repeat application every two days.
Lemon and olive oil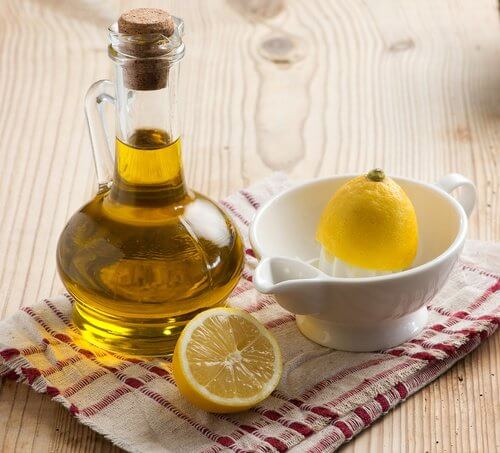 A simple treatment with lemon and olive oil keeps skin moisturized, looking healthy and free of infections.
Use on calluses, extra dry skin and dead cell buildup.
Ingredients
The juice of ½ a lemon
2 tablespoons olive oil
Directions
Squeeze the juice from the lemon and combine it with the olive oil.
Clean the affected areas before applying this product.
Let absorb for 30 minutes, then rinse.
Repeat twice weekly.
Avoid using during the day because exposure to the sun may cause blemishes.
You should read: Use Aspirin to Remove Calluses
Cocoa butter and coffee grounds
A homemade cream of cocoa butter and coffee grounds will exfoliate and soften hard, dry elbows, knees and heels.
It contains vitamin E, essential fatty acids and powerful antioxidants that protect the skin from oxidation and premature aging.
Ingredients
½ cup cocoa butter
1 teaspoon coffee grounds
1 teaspoon glycerin
1 sealable glass container
Directions
Place the cocoa butter in a double boiler. Once melted, add the coffee grounds.
Stir in the glycerin with a wooden spoon.
Remove from heat and let cool before storing in the glass jar.
Wait until it's solidified before covering.
Thoroughly clean your heels and elbows and apply the cream in gentle circular motions.
Let work for 30 minutes and remove with a damp cloth.
Use at least three times a week.
As you can see, preparing remedies for dry elbows and heels at home is not a complicated or expensive chore.
Try whichever treatment appeals to you most and give these neglected areas of your body the care that they deserve.