Sleep Better with Homemade Pillow Sprays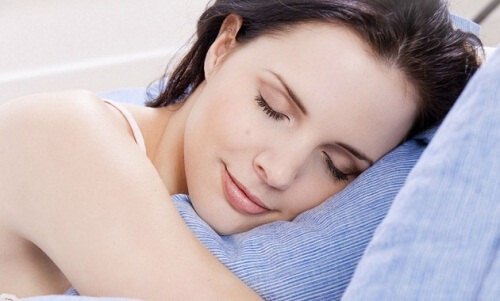 Have you heard about pillow sprays? Apply this natural scent to your pillow, and fall fast asleep! Here's how to make it.
Pillow sprays are all the rage! Made up of perfumed waters with a delicate and soft aroma, created especially for pillows.  This pleasant scent soothes the senses and helps us sleep better.  They contain relaxing elements that help facilitate relaxation. Let's see how to make our own pillow spray!
Benefits of Pillow Sprays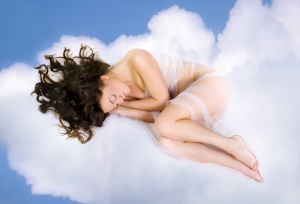 Pillow sprays are along the lines with aromatherapy. They are also known as "pillow mists", and are becoming very popular among people who need to relax and get a good night's sleep. As you may know, there are certain scents and odors capable of acting as stimuli, including evoking emotion; this is why there is such a wide variety of beauty products on the market today.
There are calming agents available in essential oils, which are 100% extracts from plants such as lavender, geraniums, tea tree, vanilla… when applied on your pillow, they can induce a calming state.  While in reality this all remains subjective, it is certain that you have to choose for yourself which scent is most calming for your preference. Obviously simply scenting our pillow won't induce an immediate, deep sleep; however, if we can let ourselves relax, only then can we close our eyes and comfortably sleep. Why not give it a try?
There are some sprays on the market today, such as the high-end brand L'Occitane, but they can be very expensive; it is so easy to make one yourself! We assure you, this is very simple; this way you can also choose your own fragrances that you know will aid in relaxing you more, or have a better effect on your overall well being. Let's give it a try! 
How to make a pillow spray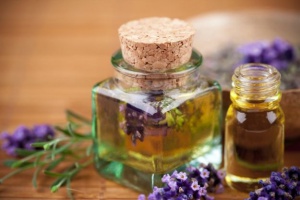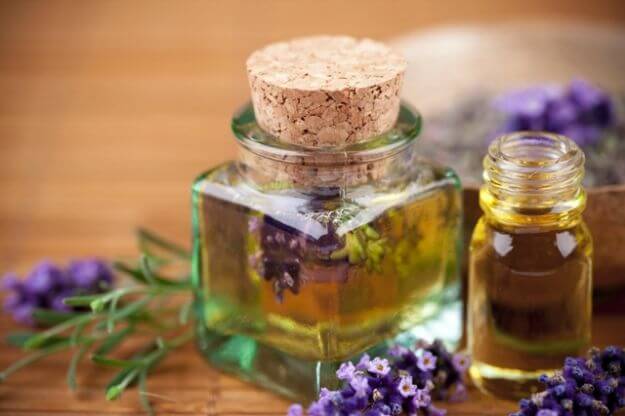 As mentioned earlier, the world of aromatherapy is very subjective; you should explore your own options in this fascinating word to see what intrigues you the most. You don't have to go to a heath food store to get a special scent- try things ready at your fingertips.
The following is our preferred concoction of relaxing scents for our pillow spray. We hope you will try it!
What do I need?
1/2 Liter of distilled water
1/2 vanilla pod (easily found in stores, they have dark husks, are oily, and measure approx. 12 centimeters).
Rind from 1/2 an orange
5 drops of essential oils vanilla and citrus blossom
A bottle with a diffuser
How do I make it?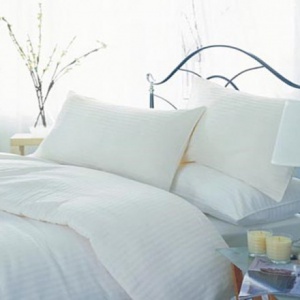 It's easy, you'll see! The first thing we'll do is bring the 1/2 liter of water to a boil, adding in the orange peel and vanilla; stir while boiling for 2 minutes. We are trying to accomplish an infusion that permeates a of these natural scents together.
Let it cool, then strain, leaving the water and removing of the vanilla and peel. Once it's cold, add the essential oils (5 drops of each). The vanilla pods can be re-used for new infusions or for pastries.
We have found that the infusion of vanilla and citrus is an exquisite floral, citric scent; it is very appealing and relaxing. If you try this combo, you'll see how good of a result it produces.
Now we will pour our contents into our spray bottle.  Remember, for it to keep well it should be refrigerated; it can last about 3 weeks. If at any time you notice the scent isn't as potent as you'd like, you can always concoct a new one.
Now, every night before bed, spritz the pillow spray all over your pillow. When you lay down you will notice how welcoming the scent is – you will sleep better and you will love it!
Is is simple and economic; and remember that there are other options out there, too- try rose, cedar and cinnamon! You could also use these spritzes as room sprays– there are all-natural and chemical free! Go try a few different combinations, and tell us about it!