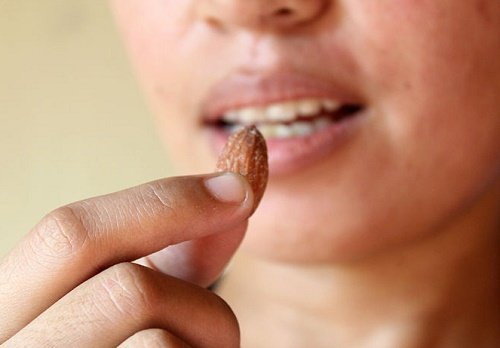 Is it true that women really need to eat different foods than men? After all, we're all human. But surprising to some, the answer is yes. Women have different nutritional requirements, and this is thanks to our level of activity, age, physiological needs, and individual characteristics.
Read on and in today's article you'll learn about the six best foods for women that should be included in their diet for better health!
Whole grains
Whole grains are rich in fiber and facilitate the proper function of the digestive system. This is great news for women who have problems with digestion, gastritis, or colitis. Some recommended foods are:
Brown rice
Whole grains
Whole grain breads
Quinoa
You can make your own whole wheat bread as well, avoiding the preservatives or other non-natural ingredients that are usually present in commercially available breads. Here's a very simple recipe:
Whole wheat bread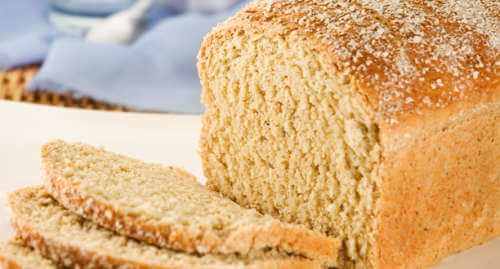 This is an excellent bread for your daily diet. One of the best advantages it has to offer is that it incorporates so many of the
suggested changes we have for women today when it comes to food choices
: reduced levels of sweeteners, you can add seeds and nuts, and it's easy to choose small portions.
Ingredients
2 ½ teaspoons of instant dried yeast or 1 packet of active dried yeast, dissolved in 2 tablespoons of warm water
1 1/3 cup of water (330 ml)
¼ cup of honey, molasses, or maple syrup (120 g)
3 ½ cups of whole wheat flour (437 g)
¼ cup skim milk powder (32 g)
1 ¼ teaspoon of salt (22 g)
Preparation
In a large bowl, combine all the ingredients and stir well until a dough begins to form.
Turn the dough out onto a lightly oiled surface, rub a little oil onto your hands, and knead the dough for six to eight minutes, or until it becomes soft and more elastic. You can also use an electric mixer, food processor, or bread machine to knead the dough.
Once the dough is smooth and stretchy, form it into a ball and place it in a clean, lightly oiled bowl. Cover with a damp cloth and let it rest in a warm, draft-free place for about 60 minutes while it doubles in size.
Arrange the dough into a greased loaf pan or one that has been lined with wax paper.
Bake the bread for 40 minutes at 350°, or until a toothpick inserted in the middle comes out clean.
Once the bread is done, remove it from the oven and allow it to cool.
You can store the leftovers in a plastic bag or container to enjoy whenever you like.
Nuts
Nuts are an excellent source of monounsaturated fats that help lower your cholesterol levels. They provide protein, calcium, phosphorus, zinc, selenium, vitamin A, and vitamin E, making them one of your most beneficial dietary staples. Of course, you do need to control how much you eat, because they're high in calories that can start to add up if you're not exercising regularly. The ideal daily amounts are as follows:
28 peanuts
14 Brazil nuts
7 cashews
Bananas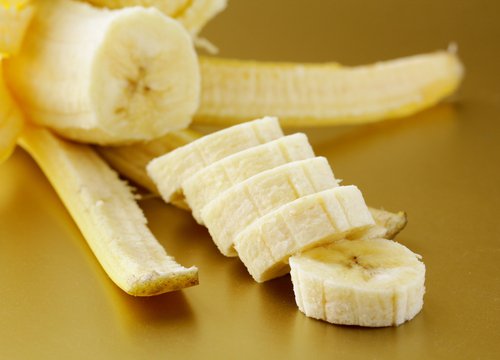 One of the eternal struggles that women face is the fight against fat, and you already know that the best weapon is to build more muscle. This is where bananas and their benefits come in. Because they're rich in potassium,
bananas facilitate the building of muscle tissue and the recovery of fluids lost through sweat
. An average sized banana contains the same amount of carbohydrates as two pieces of bread, however, so it's best that you don't eat too many of both.
Soy protein
You can find soy protein in foods like tofu, soy milk, soy butter, and cereals. The minimum amount you should consume of this super food is 25 grams a day. Among the many benefits of soy is its ability to decrease levels of bad cholesterol and increase your intake of phytonutrients. An excellent option to start the day off right is the following smoothie:
Energy smoothie
Ingredients
6 strawberries
2 cups of spinach (360 g)
1 cup of soy milk (200 ml)
Ice
Preparation
Combine all the ingredients in your blender and process until smooth.
Drink immediately.
Eggs
There are a lot of myths today about consuming too many eggs. Forget the notion that eating eggs will increase your levels of bad cholesterol. One egg provides 215 milligrams of cholesterol, and you need to consume about 300 milligrams a day. As for the yolk, it's actually an excellent source of iron and lecithins. A healthy recipe for eggs is the following omelet:
Fresh pepper omelet
Ingredients
1 tablespoon of butter (30 g)
1 small onion, diced
1 green pepper, chopped fine
2 eggs
1 tablespoon of milk (16 g)
Salt and pepper to taste
1 slice of Swiss cheese, grated
Preparation
Melt the butter in a hot skillet
Saute the onion and bell pepper in the butter. Cook both for about five minutes or until tender.
While the onion and pepper are cooking, beat the eggs in a small bowl with the milk, pepper, salt, and grated cheese.
Remove the onion and pepper from the skillet and place them in a bowl.
Cook the egg mixture in the same skillet for about two minutes, or until it begins to firm.
Gently separate the egg mixture from the surface of the skillet, and top it with the onions and peppers as if it were a tortilla. Fold one side of the egg mixture over the other.
Cook for another minute, flip it, and remove the omelet from heat.
This recipe is ideal for one person, and you can substitute other vegetables for the pepper if you prefer.
A varied diet is your best friend
The above foods should definitely be incorporated into your diet, but remember that variety is the key to success. If you're pregnant or nursing, be sure to ask your doctor about what additional foods to include for you and your baby.